Español (España)
Latinoamérica
Deutsch
Français
Italiano
Nederlands
Polski
Português (Brasil)
Русский
Türkçe
An easy-to-use, no-logs VPN for Malaysia
Connect to any one of Proton VPN's five high-speed servers in Malaysia to browse the internet safely. Get an IP address in Malaysia to bypass content restrictions, safeguard your online privacy, and escape government surveillance.
Created by scientists who met at CERN
Remove country blocks and stream securely
Keep your data private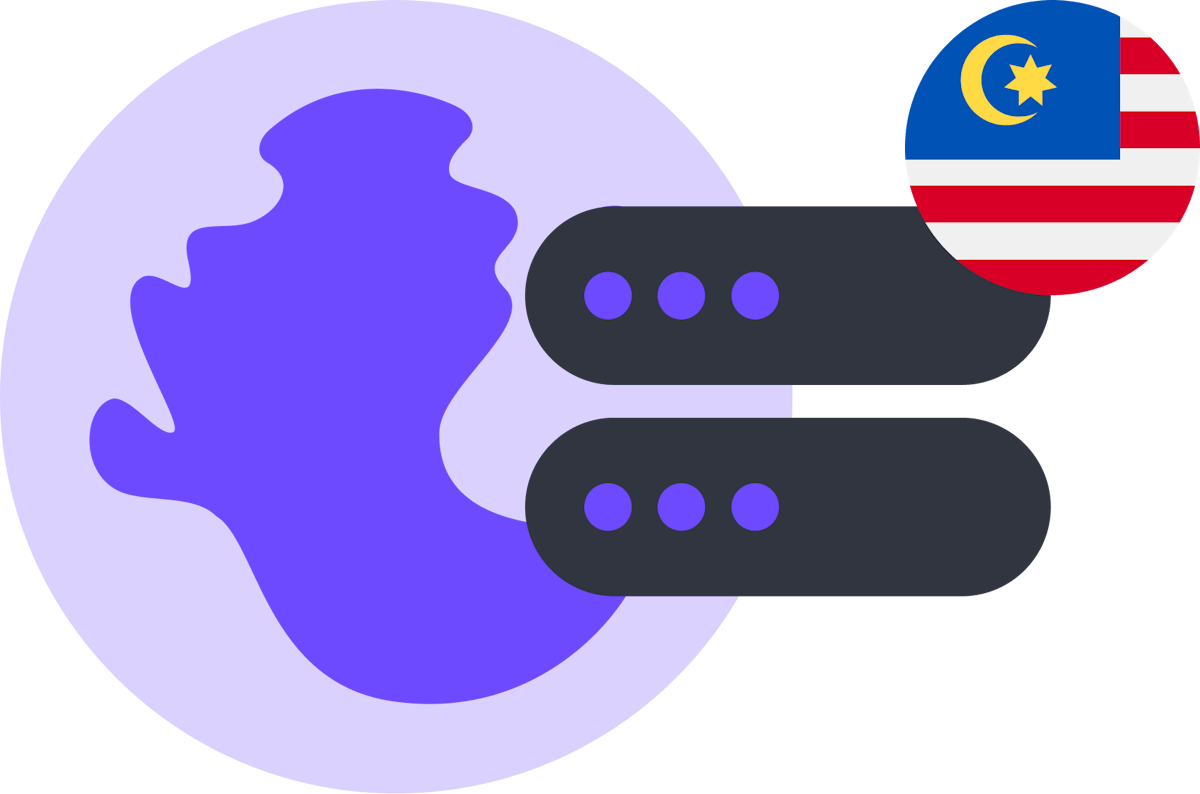 Why use Proton VPN in Malaysia?
The internet should be free and accessible to everyone. By using Proton VPN, you can connect to our fast, reliable, and secure servers in Malaysia and browse the internet using a Malaysian IP address.
Strict no-logs policy
Proton VPN has a strict no-logs policy, and we never log user activity or metadata that could compromise your privacy.
Based in Switzerland
Because we are headquartered in Switzerland, when you connect to Proton VPN, you are protecting your data with strict Swiss privacy laws.
Bypass censorship
Connect to Proton VPN servers to access content and websites blocked by your local internet service provider.
Advanced security
Our apps use secure encryption, like AES-256 and ChaCha20, and have built-in advanced security features, making it easy for you to stay safe online.
International server network
Proton VPN has a global network of servers in over 60 countries, so you can have a stable and fast browsing experience.
Works on any device
Use Proton VPN's native apps on your phone, tablet, laptop, and TV, to stay private everywhere, on every device.
swipe right or left to explore all values
How to get a Malaysian IP address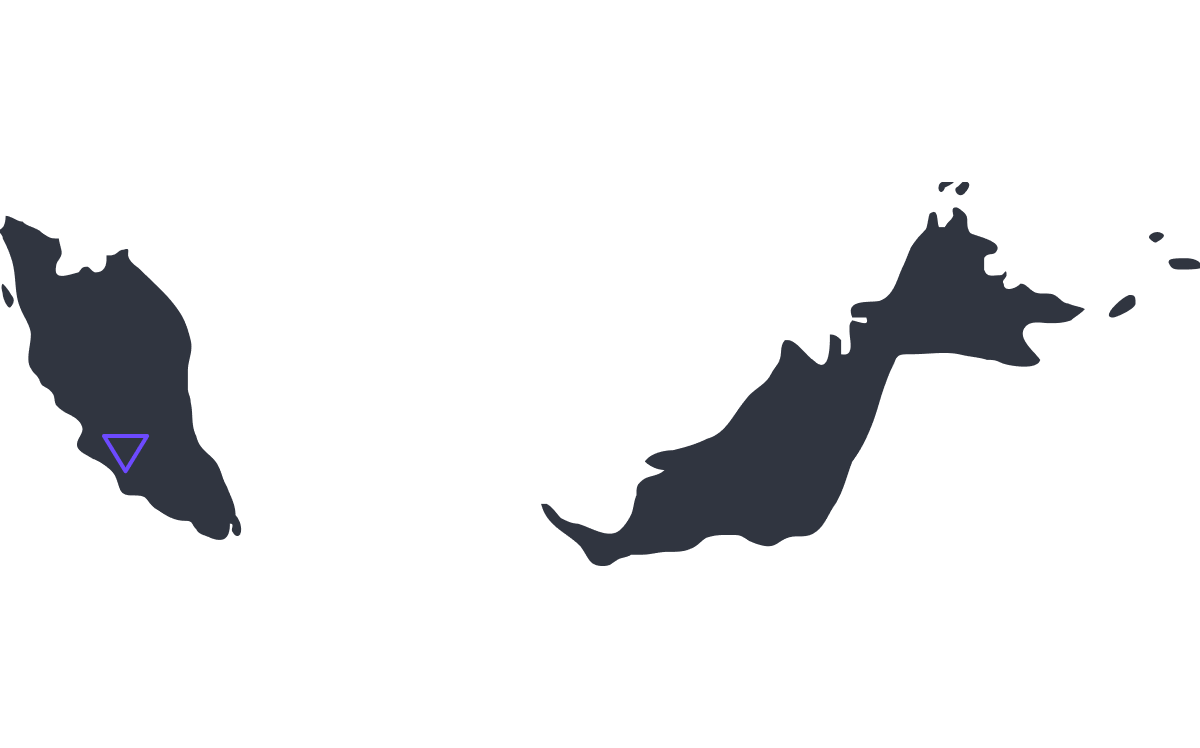 Journalists, activists, and millions of people worldwide use Proton VPN to reclaim their digital freedom. Easily connect to five servers in Malaysia to stream video, access blocked content, and protect your privacy.
Connect to Malaysian VPN servers in three easy steps
Step 1

Step 2

Download the Proton VPN app on your device. We support all major platforms, including macOS, Windows, iOS, Android, Linux, Chromebook, and more.

Step 3

Connect to a Malaysian server to surf the internet with ease, privacy, and security.
More reasons to connect to Proton VPN servers in Malaysia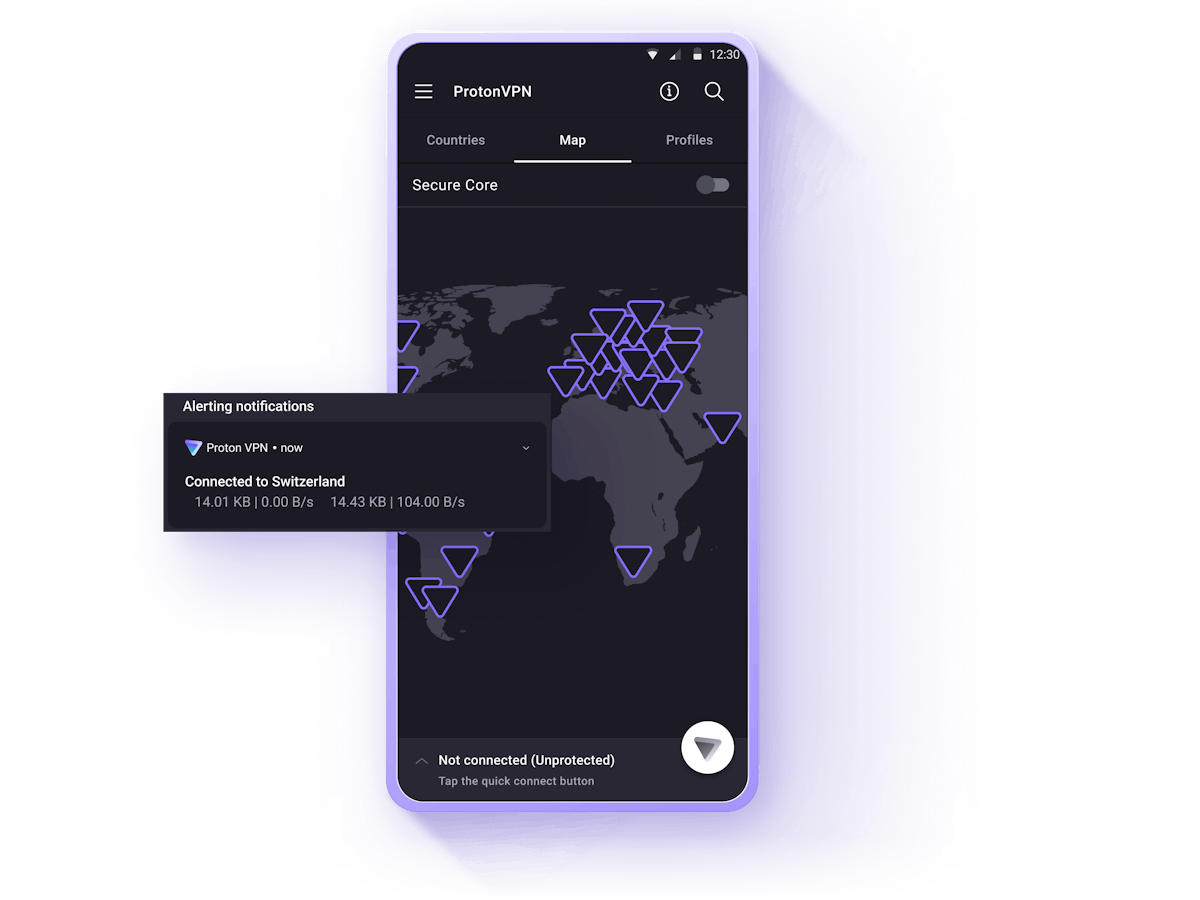 Comprehensive VPN security
Proton VPN makes it easy to keep your online activity secure. Anyone who connects to Proton VPN can protect their data with secure encryption for both their network traffic and DNS queries. We also only use strong VPN protocols that are known to be secure.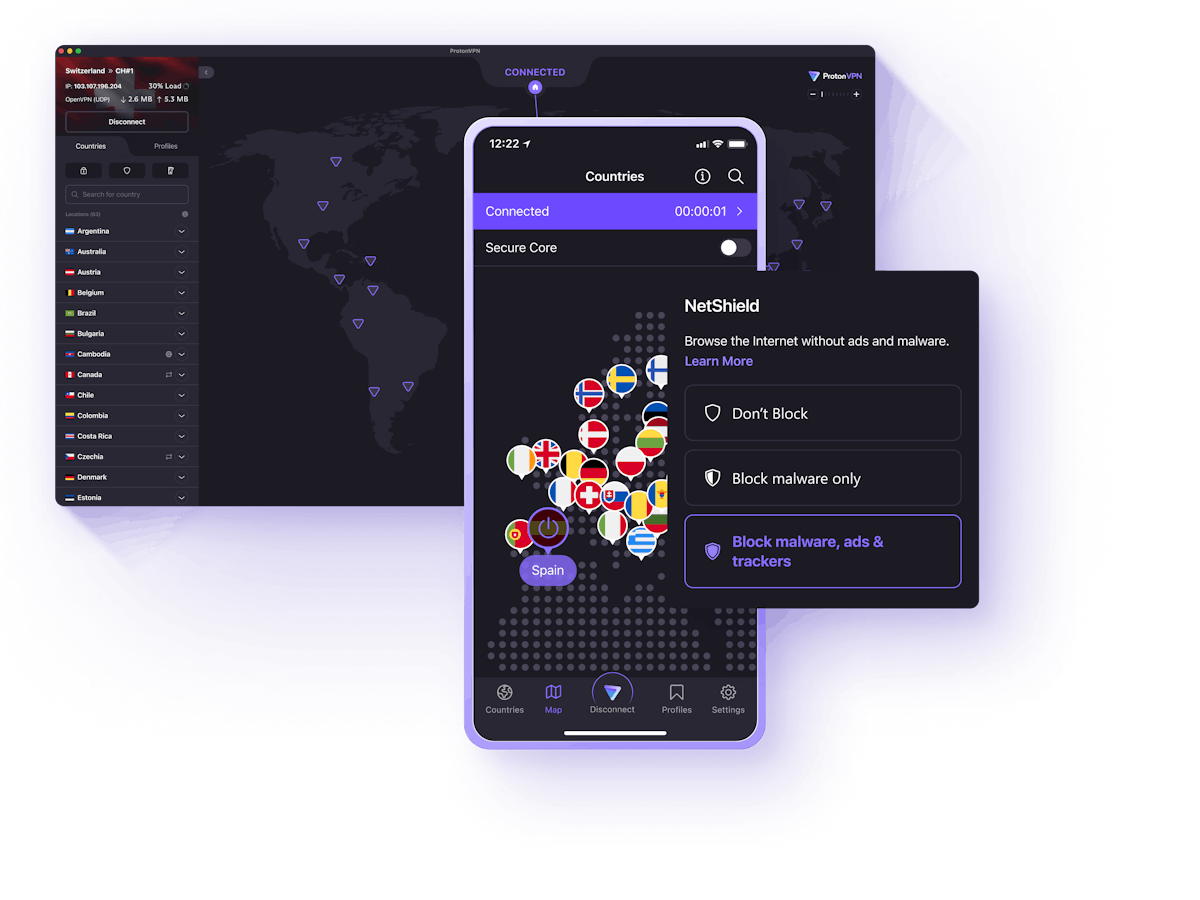 Trustworthy and transparent
Proton has been recommended by the United Nations and is supported by the European Commission. We are proud to be the VPN of choice for activists, NGOs, journalists, and millions of people around the world who want to be able to choose who has access to their data.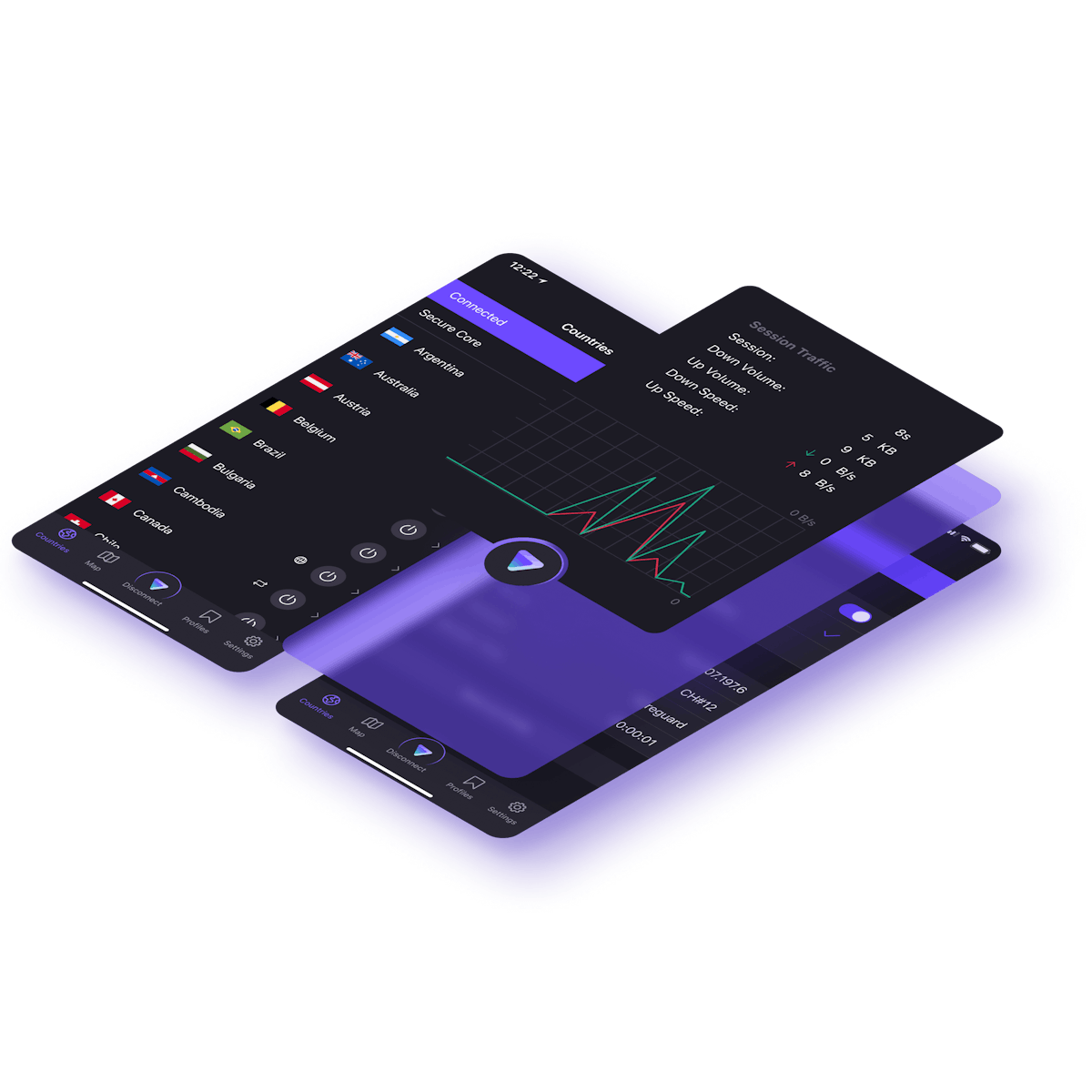 Open source and independently audited
All Proton VPN apps are completely open source. This means anyone can examine our apps' code to ensure they are secure and can be trusted with your privacy. We also submit all our apps to audits by independent security experts and publish the final reports online.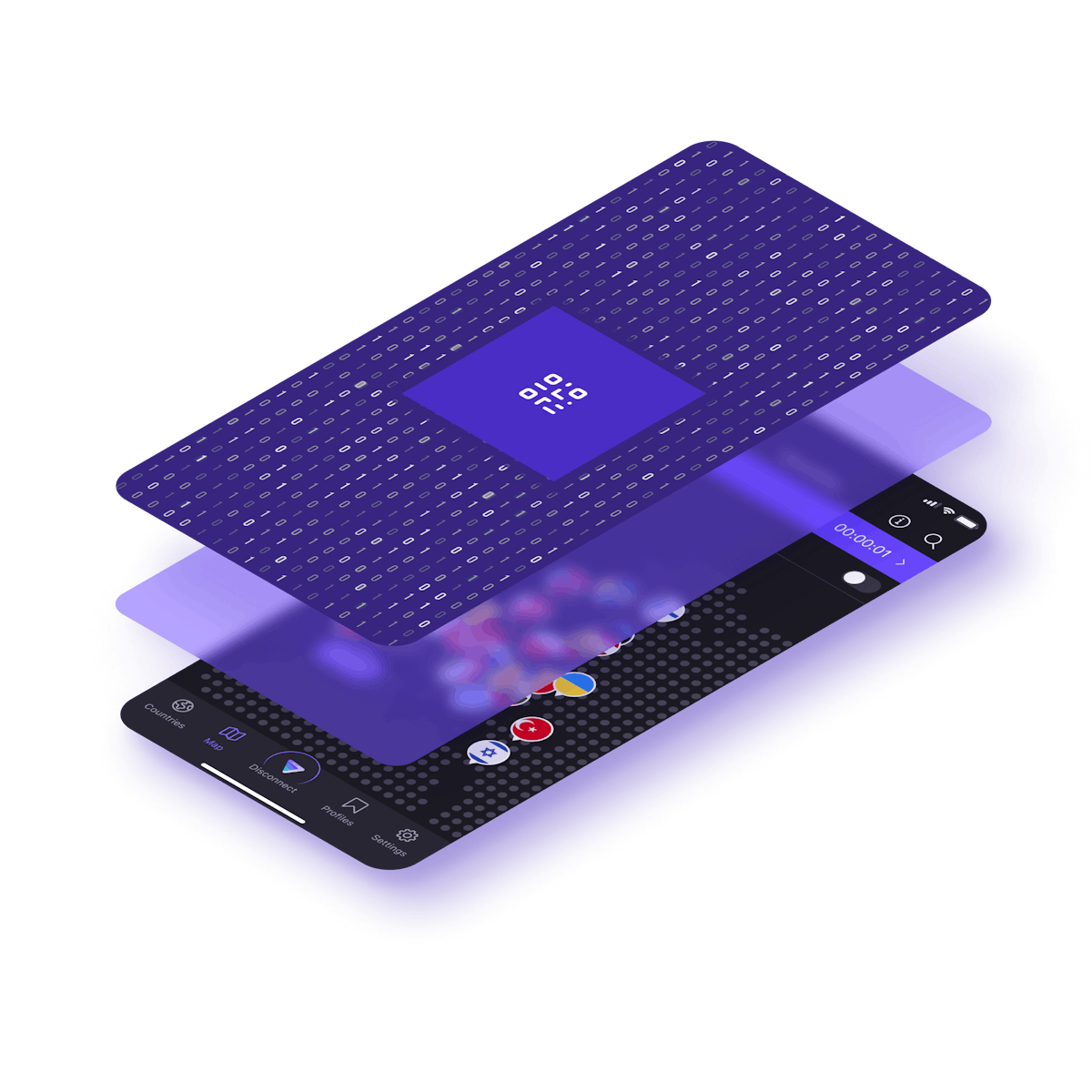 High-speed streaming
Whether it's sports or movies, Proton VPN's high-speed Malaysian servers deliver a great viewing experience. With no data caps or bandwidth limits, you can watch Netflix and Amazon Prime Video as long as you want.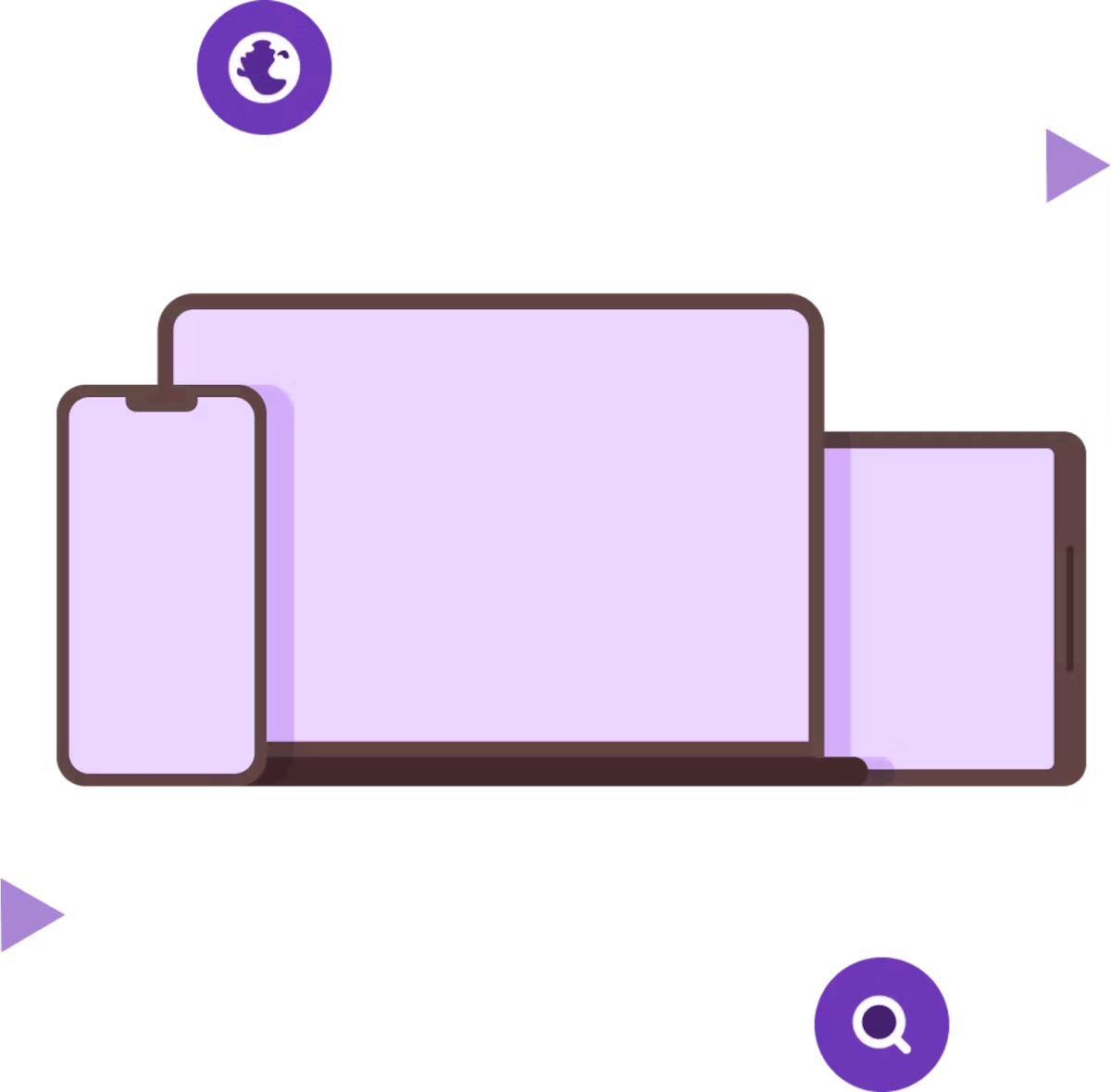 Bypass censorship and access blocked content
Proton VPN lets you bypass government censorship and access blocked sites by using the OpenVPN protocol and advanced features such as alternate routing. Easily connect to over 1,300 servers in over 60 countries to access the internet without restrictions.
What others say about Proton VPN

"Proton VPN's base speeds sent it blazing past most of our roster of tested services"
Read CNET review

"It places an enormous emphasis on security and user privacy, and has an excellent client that's very easy to use."
Read pcmag review

"Regardless of which plan you choose, you're backed by an impressive security and privacy"
Read CNN review
Frequently Asked Questions
How do I get a Malaysian IP address?
Are VPNs illegal in Malaysia?
No, VPNs are legal in many countries across the world, including Malaysia. In fact, businesses in Malaysia routinely use VPNs to secure connections for their remote workers, so VPN use is definitely legal.
Is Proton VPN subject to Malaysian surveillance laws?
No. Foreign surveillance laws do not apply to Proton VPN because we are based in Switzerland. This means we are only answerable to Swiss laws and Swiss court orders.