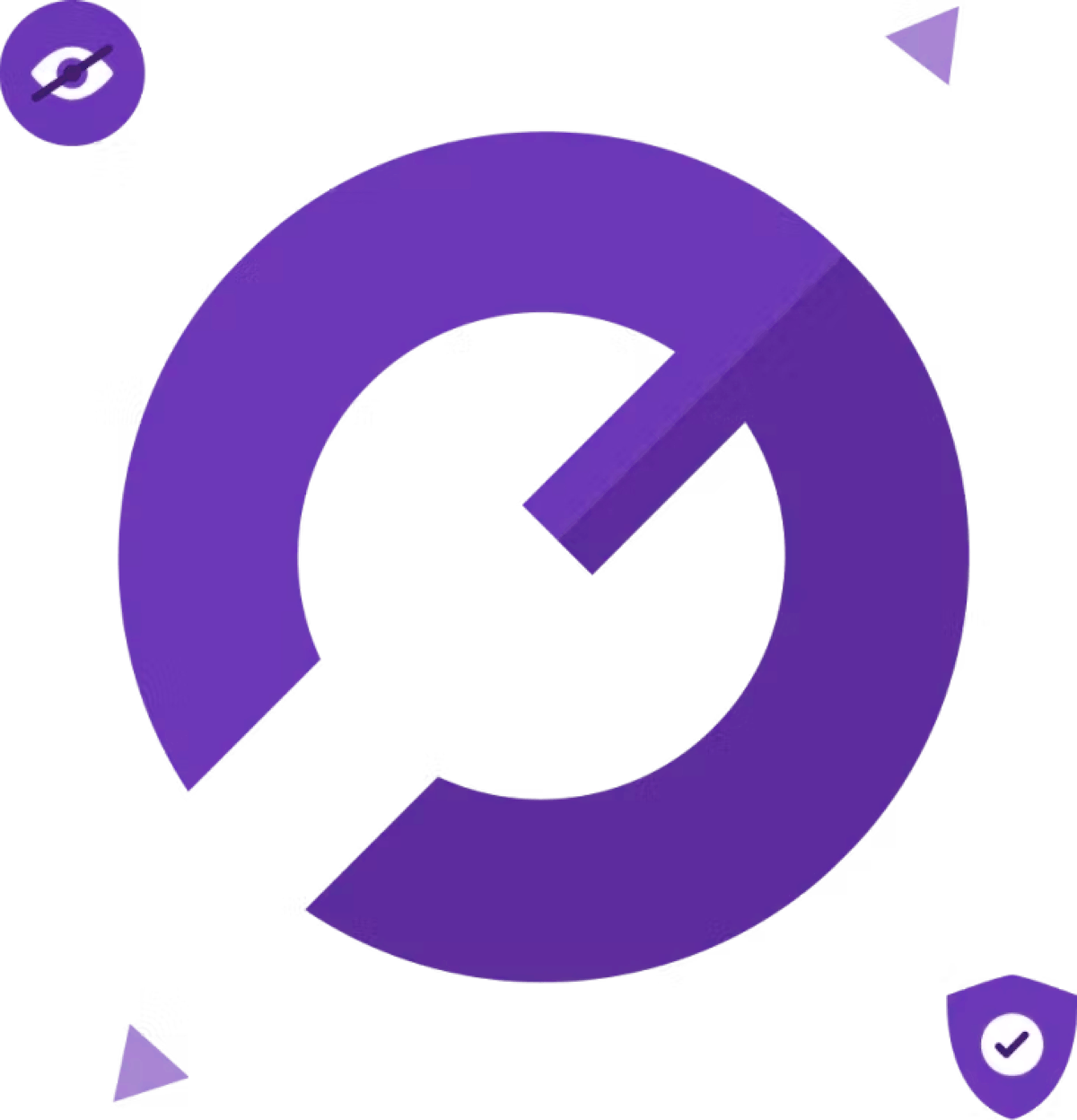 What are DNS leaks and how do you prevent them?
When you visit a website, your browser sends out domain name system (DNS) requests to find the webpage you want. The DNS translates the domain names we use (like protonvpn.com) into IP addresses that computers use. If these DNS requests are not encrypted, your internet service provider can monitor your activity, along with anyone else. Proton VPN takes several steps to ensure your DNS requests are never exposed.
Your DNS requests are encrypted
Our VPN apps automatically encrypt your DNS requests and include them in the VPN tunnel, meaning they cannot be intercepted or read by any third parties in transit.
We run our own DNS servers
Proton VPN server has a DNS server that will resolve your DNS requests. No third party ever has access to them in an unencrypted state, including your ISP and DNS provider.
Test for DNS leaks
You can check that your VPN connection is secure by connecting to a server, going to a DNS leak test(new window) website, and running their standard or extended test. If the results show DNS servers that don't belong to your actual ISP, your VPN connection is secure.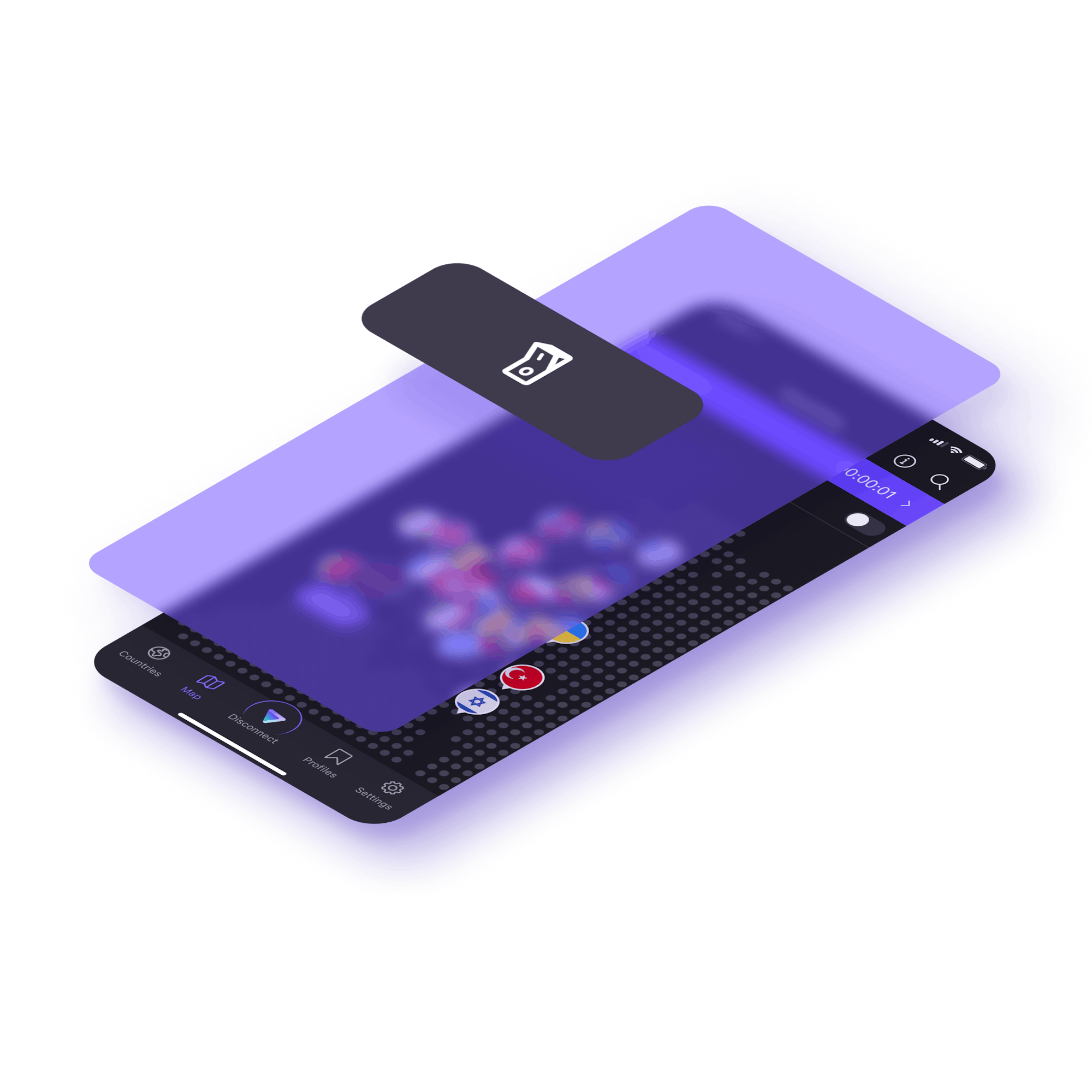 A VPN you can trust to safeguard your privacy
Based in Switzerland
Proton VPN is created by the same team who made Proton Mail. We are based in Switzerland, a country outside of US and EU jurisdictions and known for its strong data privacy laws.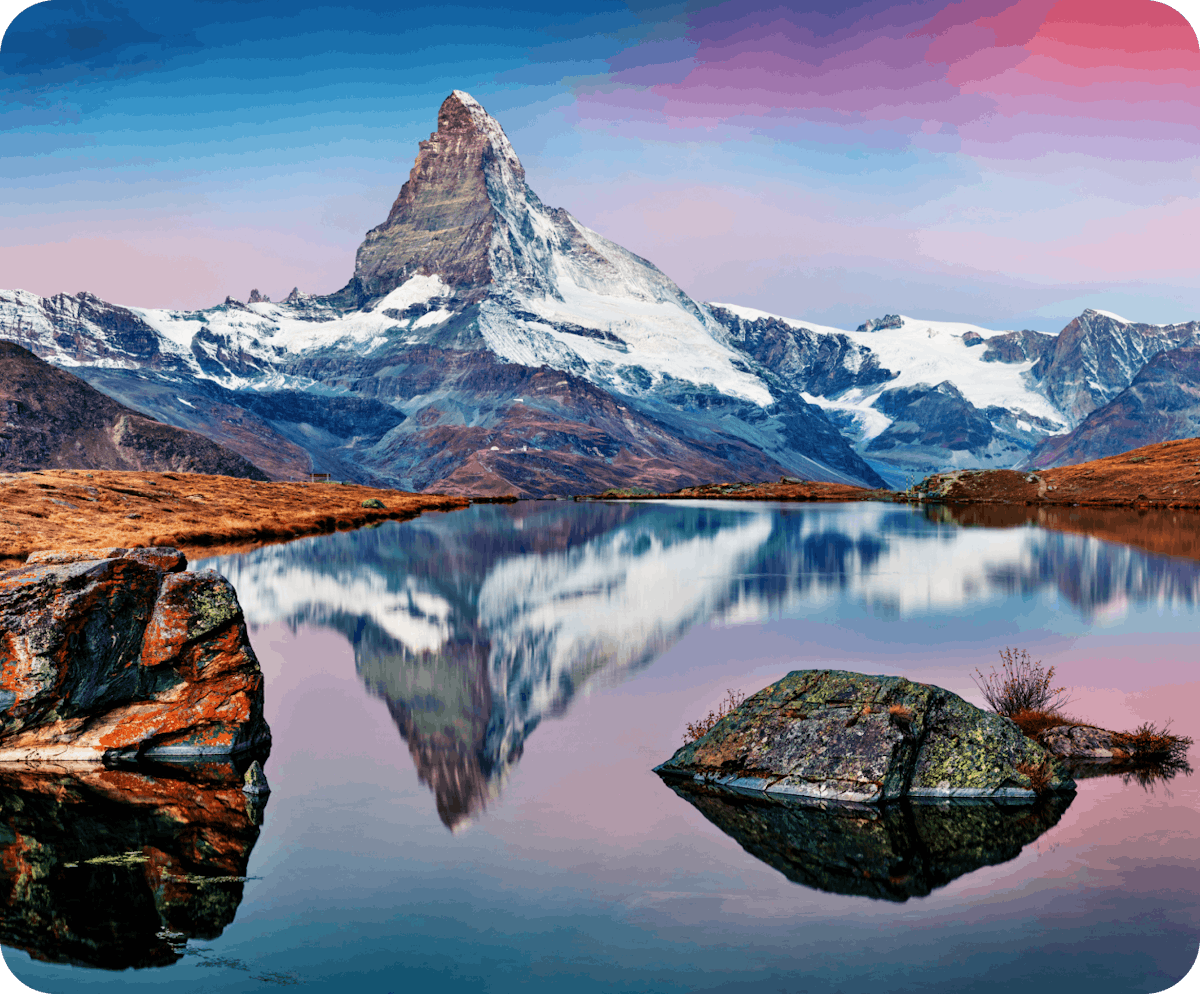 Strong encryption
Every Proton VPN connection is encrypted using AES-256, an encryption algorithm that has no known vulnerabilities and is resistant to brute force attacks.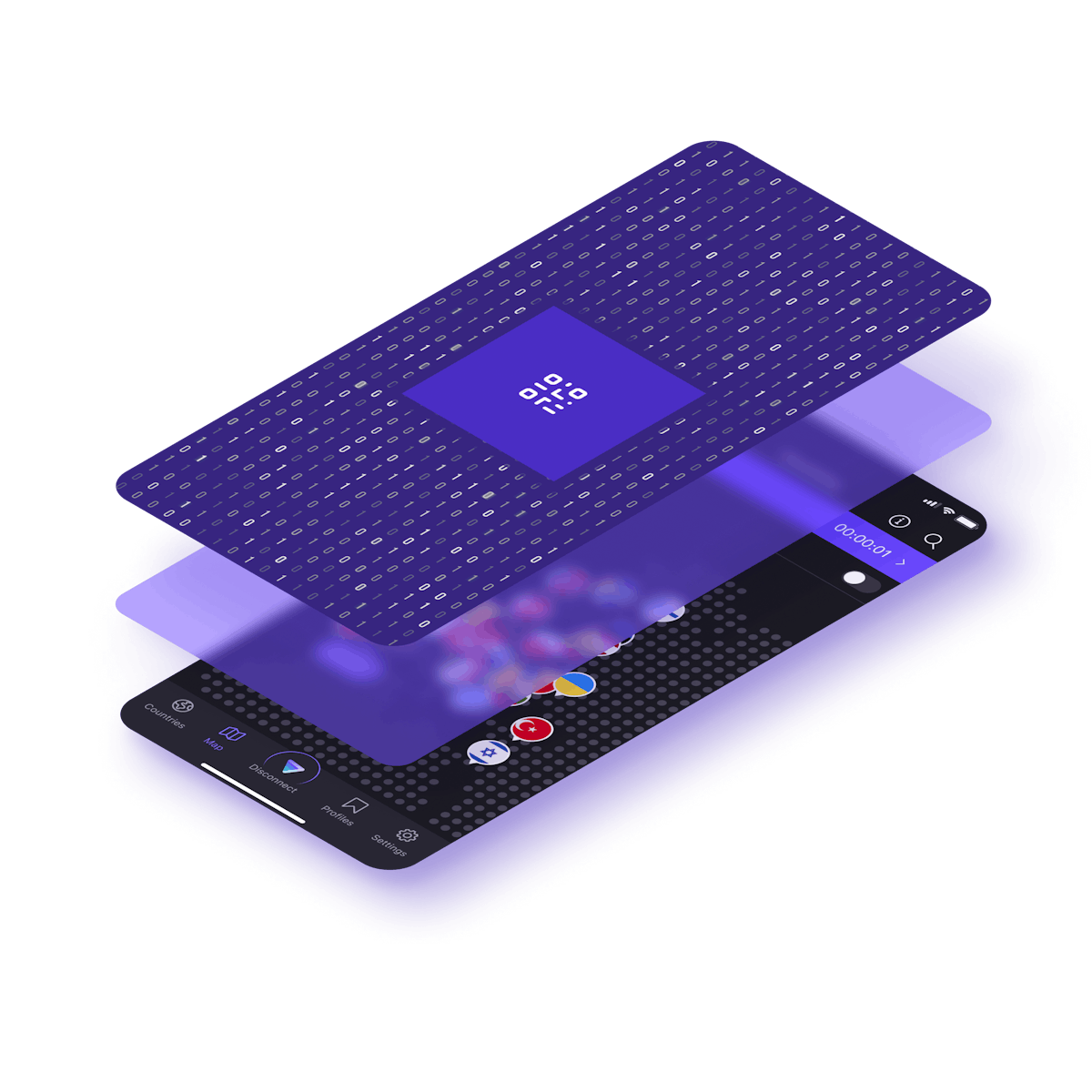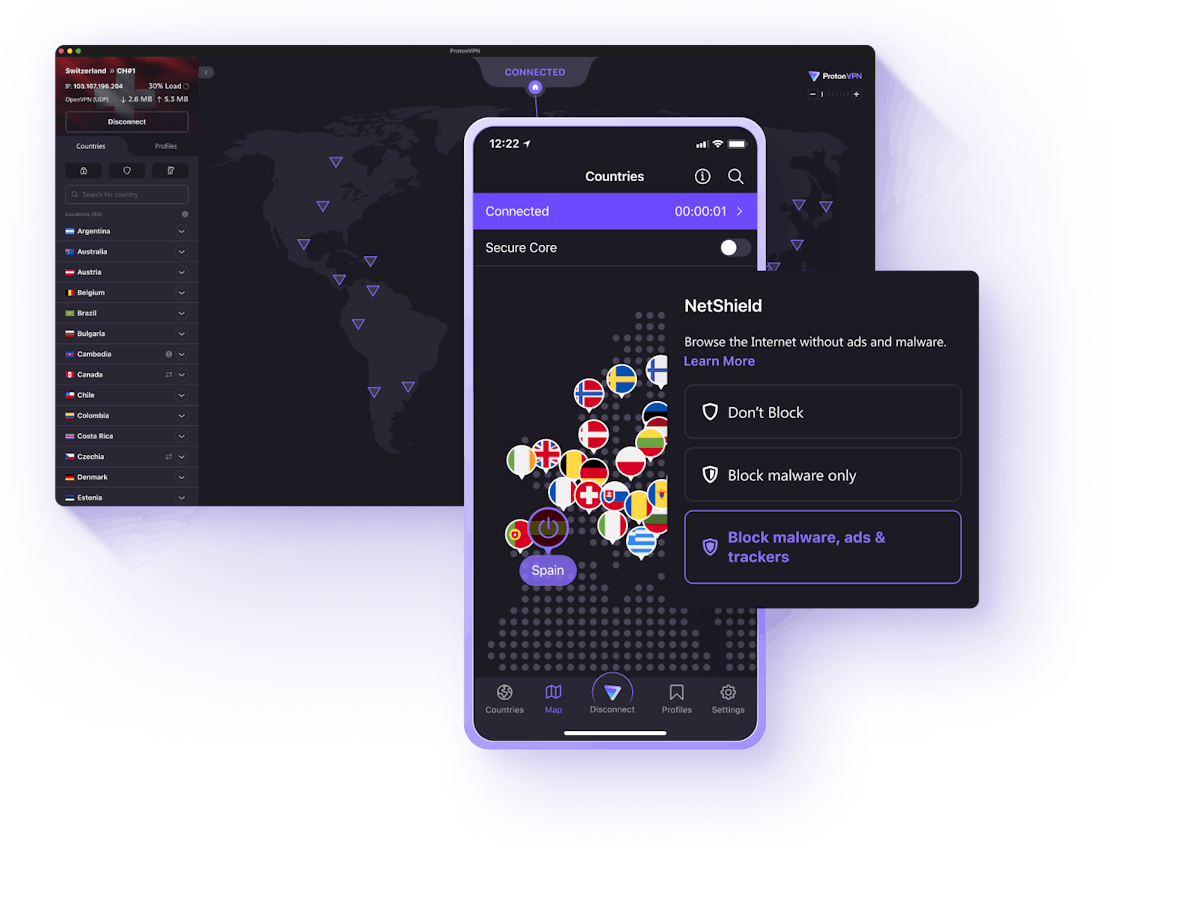 The only VPN that is safe, private, and unlimited
Audited by independent experts
Proton VPN has been independently audited by security experts. You can find their reports on our website.
Trusted
Proton VPN is used by journalists, activists, and millions of people around the world to bypass censorship and protect their online activity.
VPN Accelerator
Free and available to everyone who uses Proton VPN, our unique VPN Accelerator technology can improve speeds by over 400%.
High-speed connection
Experience fast browsing times with Proton VPN, up to 10 Gbps, and use VPN Accelerator for improved performance over long distance connections.
NetShield Ad-blocker
NetShield protects your device and speeds up your browsing by blocking ads, trackers, and malware.
Worldwide streaming
Access geoblocked content on streaming sites such as Netflix and Amazon Prime Video no matter where you are.
No-log VPN
Proton VPN does not keep any metadata logs that could compromise your privacy.
Global server network
Proton VPN has over 3,000 servers in over 65 countries and you can connect up to 10 devices.
swipe right or left to explore all values
Download a secure VPN
Tor over VPN
No ads, no tracking, no logs
DNS and IPv6 leak prevention
Full-disk encryption of all servers
Free and unlimited
Frequently Asked Questions