Fastest possible VPN connection
Boosting speed everywhere
VPN Accelerator is built into all Proton VPN apps. You'll automatically get the fastest speeds possible wherever you are, no matter what VPN server you connect to. You can expect speeds that are up to 400% faster, especially over less reliable internet connections.
Beating CPU limitations
Proton VPN has re-engineered OpenVPN to properly distribute the CPU load between multiple processes. That greatly reduces the possibility of a single thread becoming overloaded. We apply similar techniques for all VPN protocols that we support.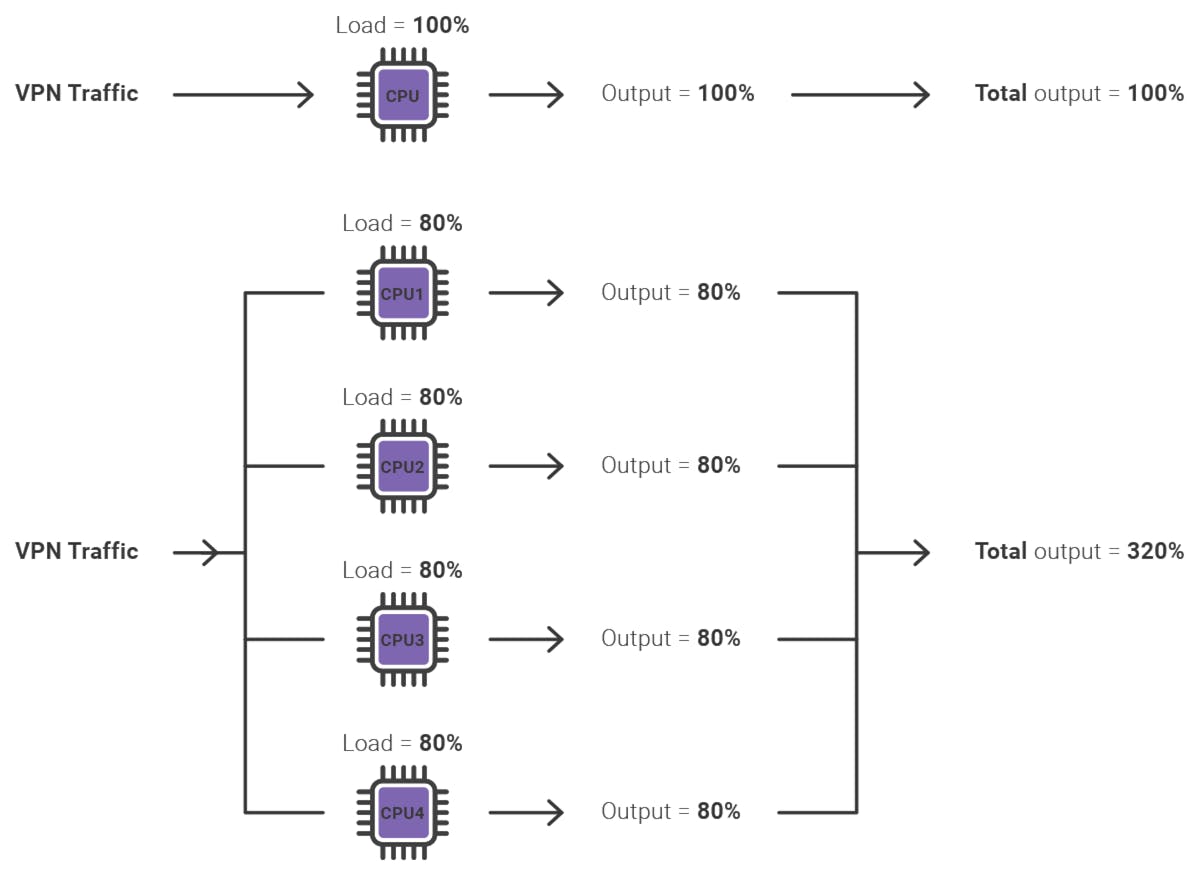 Reducing latency and network congestion
VPN Accelerator splits the path between the VPN server and the destination into shorter paths. That gives a higher combined performance over the entire path. It also uses an advanced network TCP flow control algorithm called BBR(new window) to reduce latency and bypass congestion on the internet.

Learn more about how VPN Accelerator works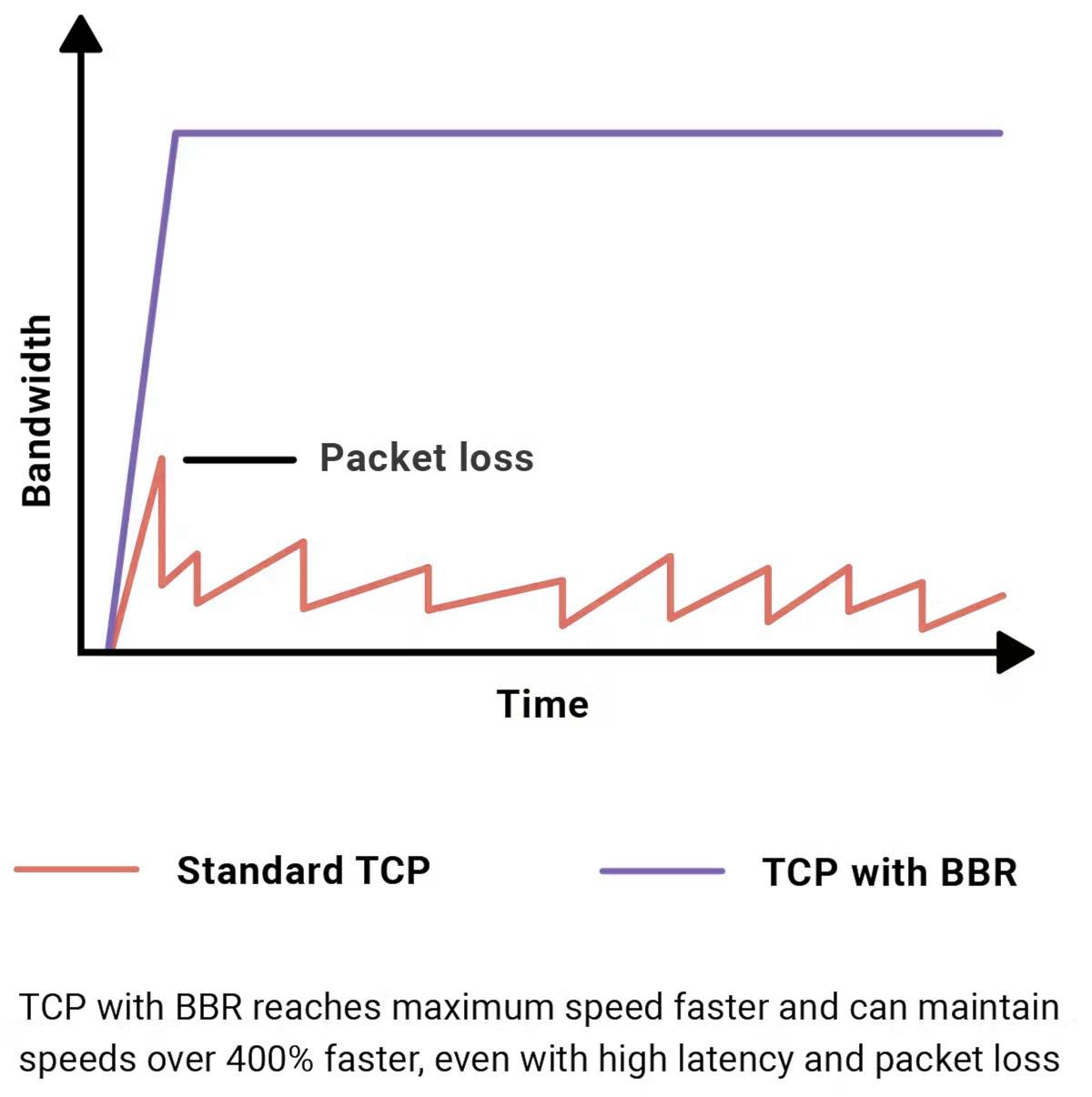 Improving packet forwarding
We use several advanced techniques to increase the efficiency of packet delivery on our networks. These include redesigning the VPN protocols to reduce inefficiencies in their code, modifying the Linux stack on our servers to shorten the normal packet-processing path, and using bare-metal servers.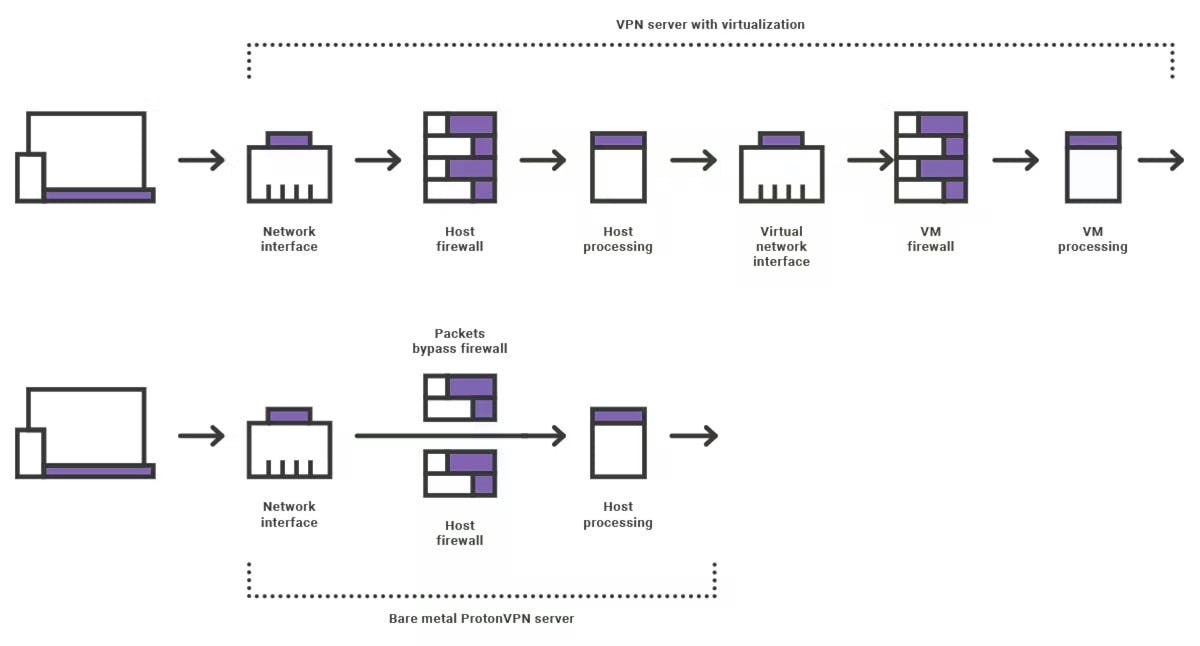 Secure your internet with a trusted VPN
Truly private VPN
Proton VPN is private by default. We don't ask for any personally identifiable information when you sign up. And we have a strict no-logs policy, so we have no data to share with third parties. You choose who you share your data with.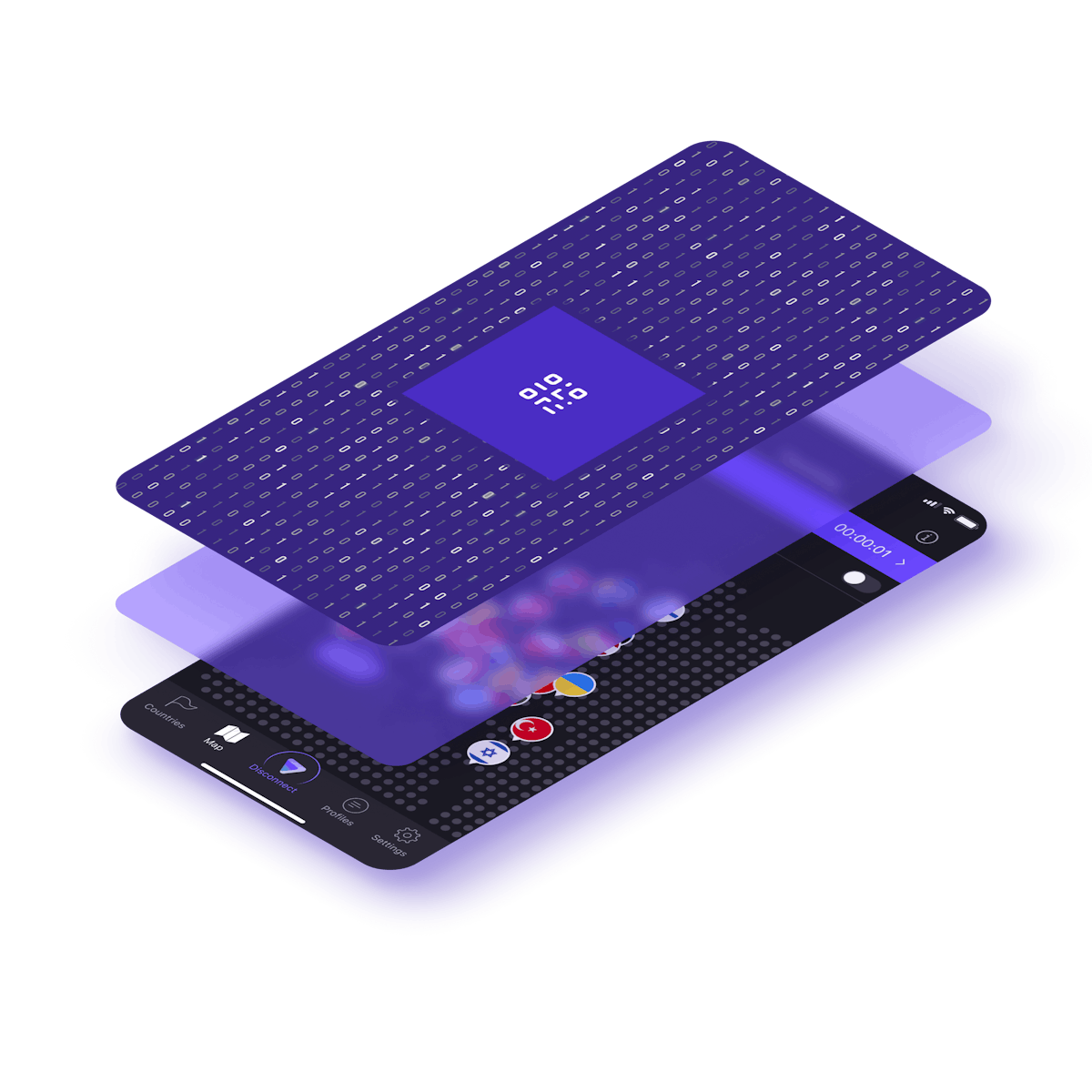 Open-source VPN
All Proton VPN apps are open source and independently audited. That means anyone can check our apps are secure. See what experts say about our apps in the Proton VPN security audit reports.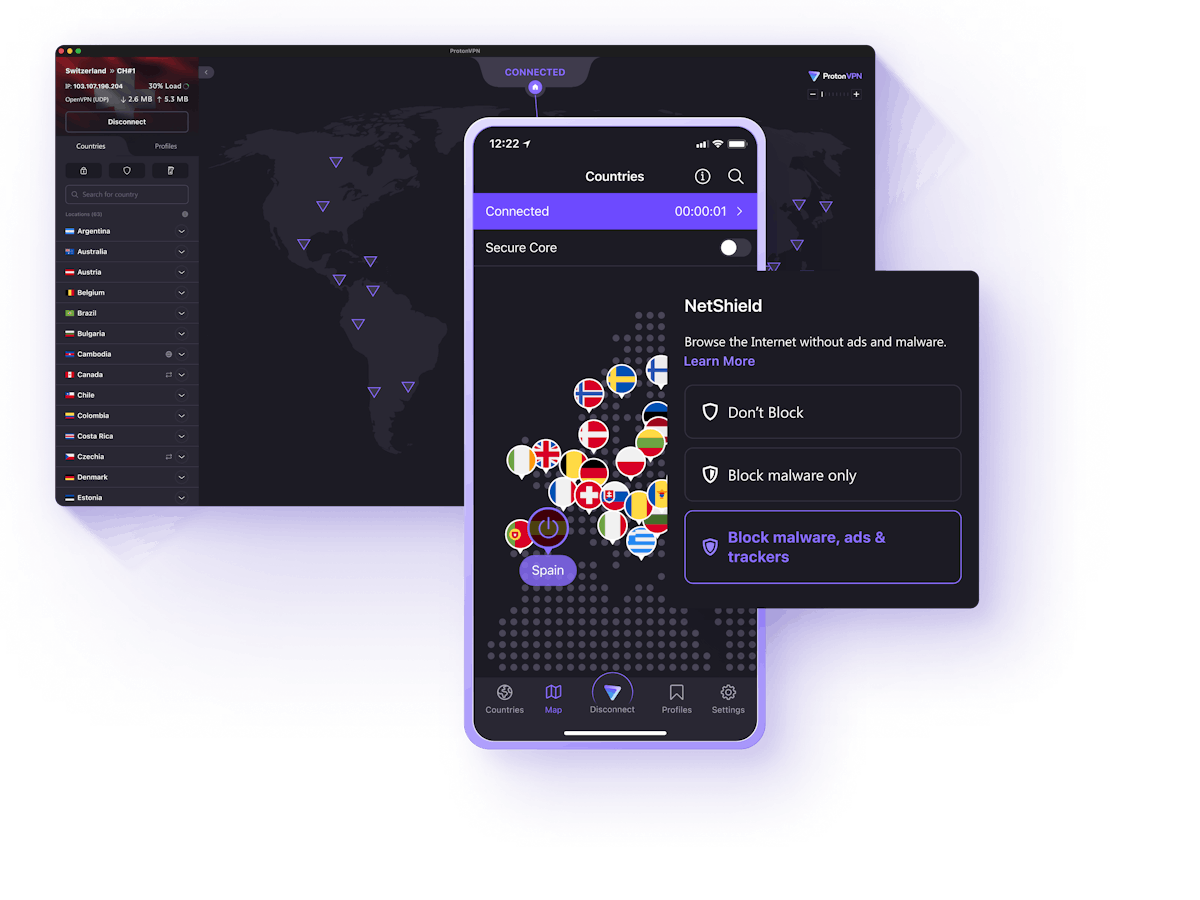 VPN for freedom worldwide
Proton VPN was created by the team behind Proton Mail, the world's largest encrypted email service. We exist only to serve our community. That's why we've donated over half a million dollars to causes that advance freedom on the internet.
A secure and high-speed VPN
Fast streaming
Watch your favorite TV shows and movies on popular streaming sites like Netflix and Hulu without delays, buffering, or network throttling.
High-speed servers
Our high-speed servers support connection speeds up to 10 Gbps, allowing you to stream, browse, and share files fast.
NetShield Ad-blocker
NetShield uses DNS filtering to block ads, malware, and online trackers, leading to faster browsing speeds.
Secure VPN protocols
Our apps use the secure OpenVPN, IKEv2, and WireGuard VPN protocols at their strongest encryption settings.
Trusted
Proton VPN is the VPN of choice for journalists, activists, and millions worldwide.
Kill switch
Our kill switch protects your IP address by immediately blocking all connections if your VPN connection is disrupted.
Full-disk encryption
All Proton VPN servers are protected by full-disk encryption, ensuring no one can access their encryption keys.
Global server network
We have over 3,000 VPN servers in more than 65 countries, so you can always access geographically restricted content.
swipe right or left to explore all values
Get a secure, fast VPN
No logs of your online activity
No speed or bandwidth limits
Open source and independently audited
Protected by Swiss privacy laws
Trusted by journalists and activists worldwide
Get more with Proton VPN Plus
Upgrade to Proton VPN Plus for even faster speeds, advanced security features, and access to our exclusive Plus servers.
Global server network
We have over 3,000 VPN servers in more than 65 countries, so you can always access geographically restricted content.
Worldwide streaming
Watch your favorite TV shows on HBO Max, Amazon Prime Video, or other popular streaming services anywhere in the world.
10 Gbps servers
Connect to our exclusive Plus servers for the fastest VPN speeds.
NetShield Ad-blocker
Keep your device secure by blocking malware, ads, and trackers before they can even be loaded.
BitTorrent support
Use BitTorrent to quickly and easily share files without compromising your privacy.
Secure Core VPN
Send your traffic through multiple VPN servers to protect against advanced network attacks.
swipe right or left to explore all values
Frequently Asked Questions