Proton VPN keeps no logs and never will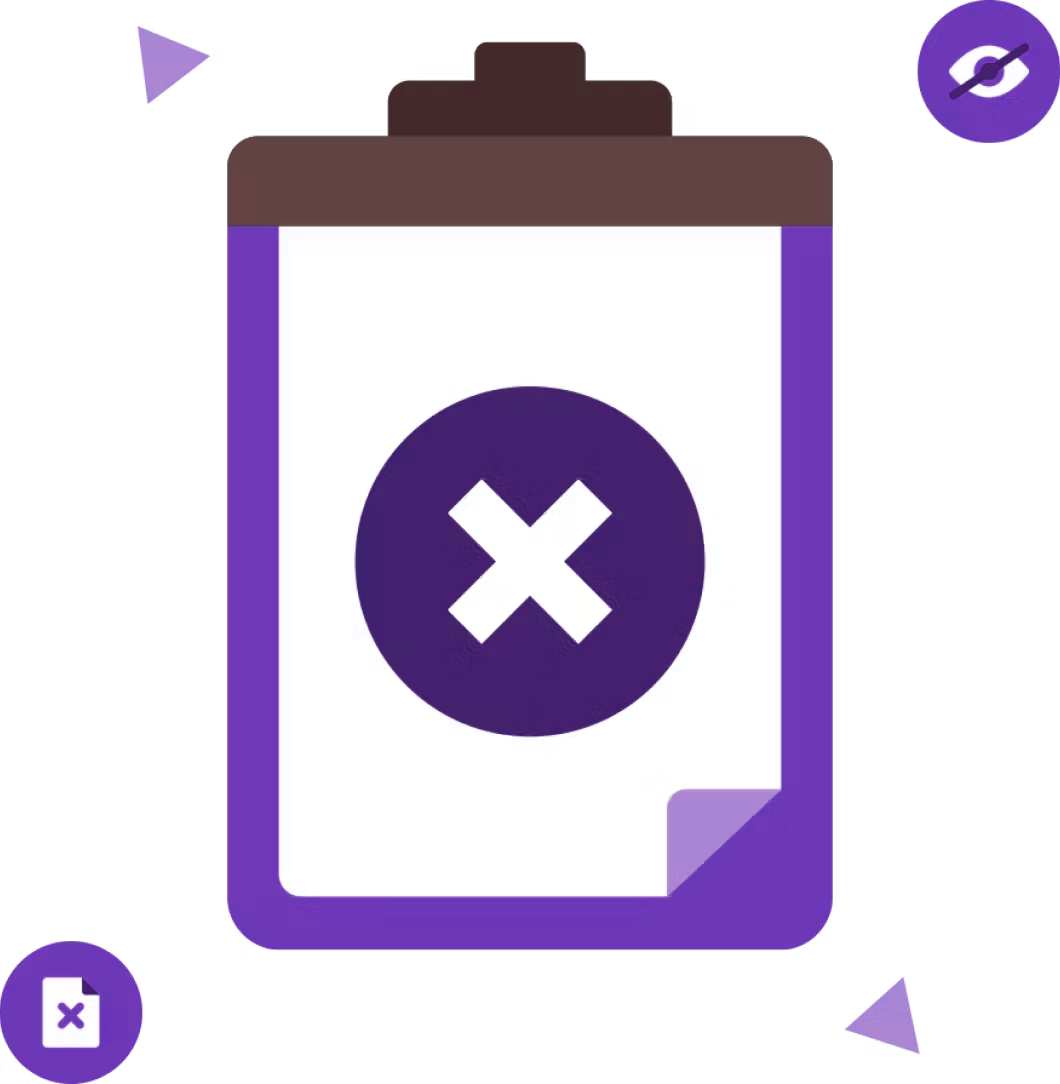 Proton VPN does not store any logs of your online activity
When you use a VPN service, it can see all of your browsing activity on the internet. Proton VPN enforces a strict no-logs policy, which means we do not keep any records of your online activity. With Proton VPN, you can be confident your browsing history is private and secure.
No-logs VPN
Proton VPN does not keep logs of your online activity. We do not store, collect, or track any information about your connection logs, IP addresses, session lengths, or location.
Based in Switzerland
Proton VPN is based in Switzerland, a country with some of the strongest data protection and privacy laws in the world. Under Swiss law, we are not obligated to retain data logs, enabling us to keep your browsing history private.
Keep your IP address private
When you connect to Proton VPN, all websites can see is the IP address of the VPN server you are connected to. Your DNS queries are also routed through the encrypted VPN tunnels and resolved on our servers.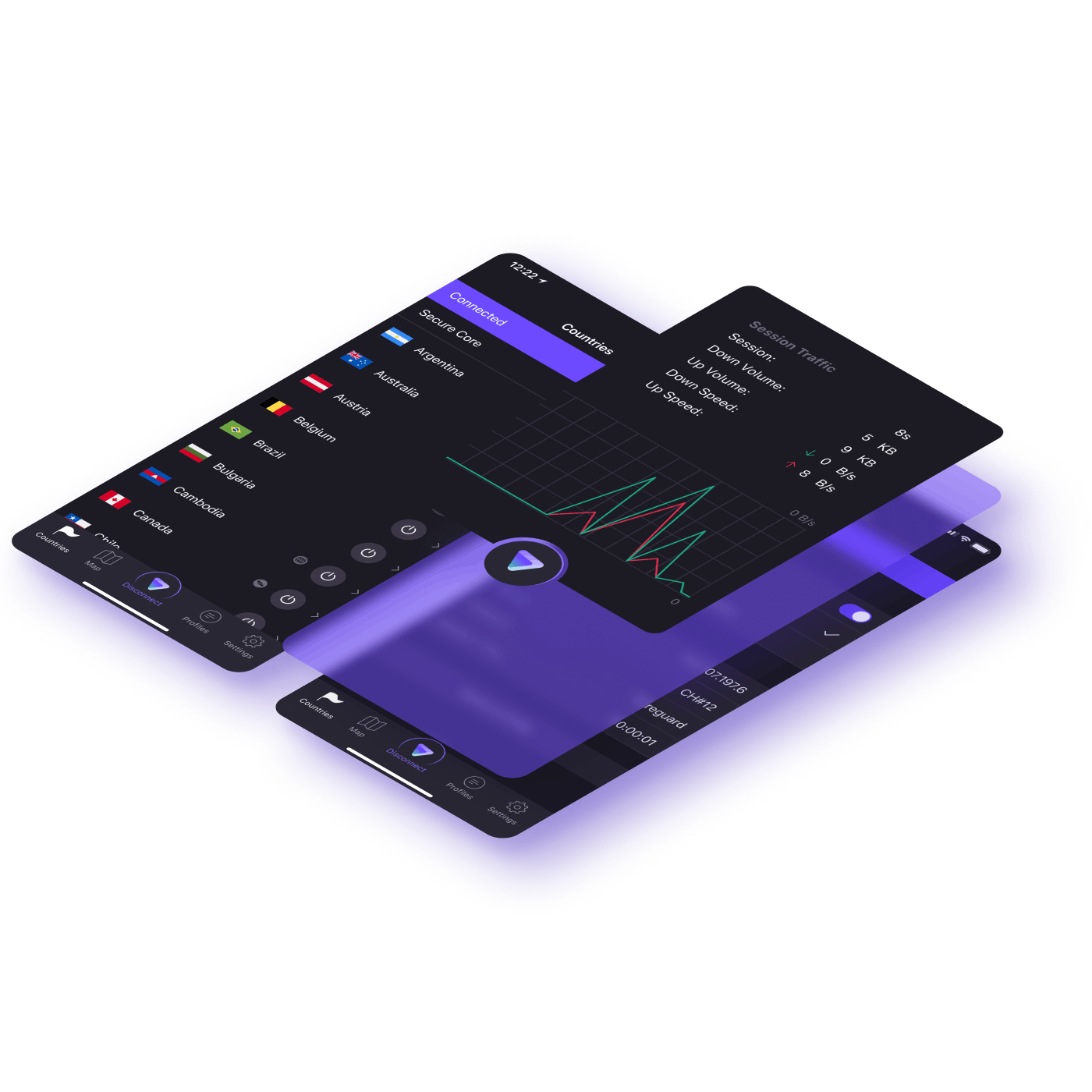 Connect to Proton VPN, a trusted and secure VPN
Secure Core VPN
We own our Secure Core servers, which are located in countries with strong privacy laws, such as Iceland, Sweden, and Switzerland. Every time you connect to Secure Core, your device connects to the VPN server in your desired country via a hardened Secure Core server.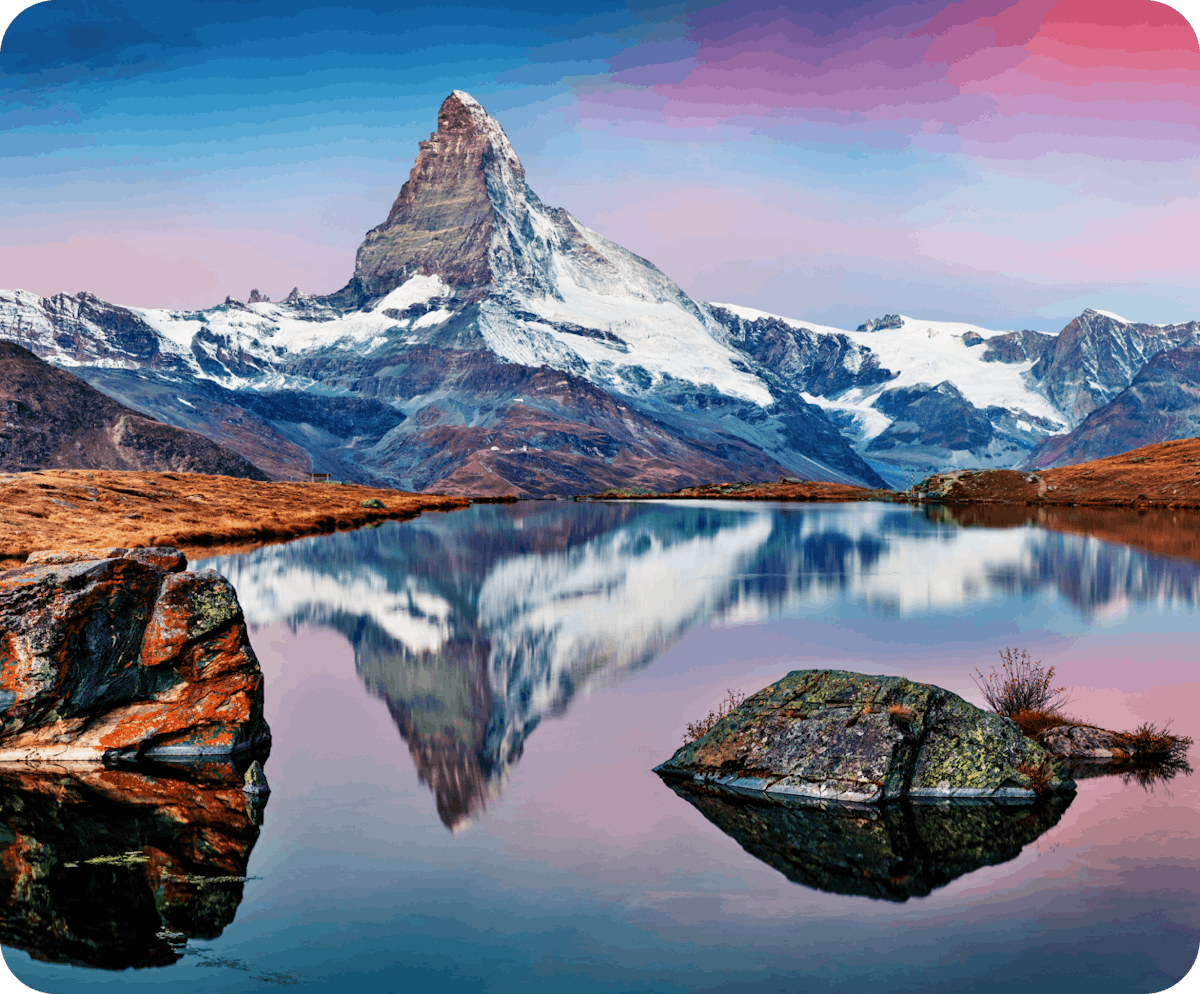 Open source
All of our apps are fully open source, and their code is available for inspection. Anyone can check our source code for themselves to ensure that there are no vulnerabilities.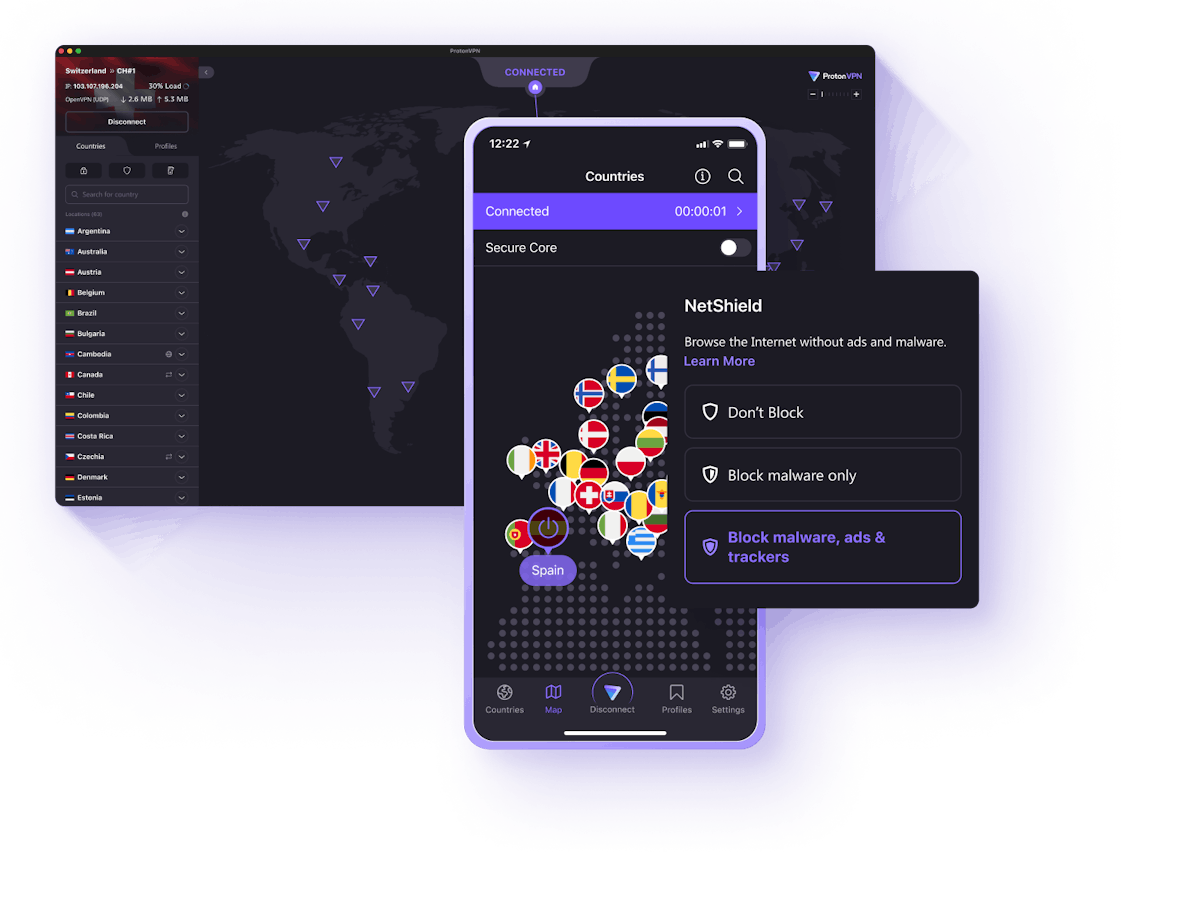 Proton VPN is a secure, full-featured VPN
Secure VPN protocols
Proton VPN only uses VPN protocols with robust security track records, such as IKEv2, OpenVPN, and WireGuard, to protect your browsing.
Kill switch
Our kill switch terminates your connection to the internet if your connection to our VPN server is interrupted, preventing your IP address from being exposed.
Full-disk encryption
All Proton VPN servers are protected by full-disk encryption, meaning no one can access their encryption keys.
No ads. Ever.
Proton VPN will never show you privacy-invading ads in our apps or on our website. We believe that is part of protecting your privacy.
NetShield Ad-blocker
NetShield increases your browsing speed and keeps your device safe by blocking ads, trackers, and malware.
VPN Accelerator
No matter what VPN protocol you use, VPN Accelerator can speed up your connection by over 400%.
Worldwide streaming
Our global network of high-speed servers allows you to stream TV shows and movies on Netflix or HBO Max from around the world no matter where you are.
Fast BitTorrent downloads
Share files and downloads quickly and easily using our special servers that have been optimized for P2P file sharing.
swipe right or left to explore all values
Get a trusted, no-logs VPN
Used by journalists and activists worldwide
Built by the team who made Proton Mail
Strict no-logs policy
Code for all apps is open source
Independently audited by security experts
Frequently Asked Questions