A VPN you can trust
Proton VPN is created by the same team that built Proton Mail, the world's largest encrypted email provider. As scientists who met at CERN, we believe in transparency, peer review, and the right to privacy for all.
Verify our open-source code yourselves

Read experts' assessments in publicly available independent audit reports

Use a VPN with a long track record of privacy and security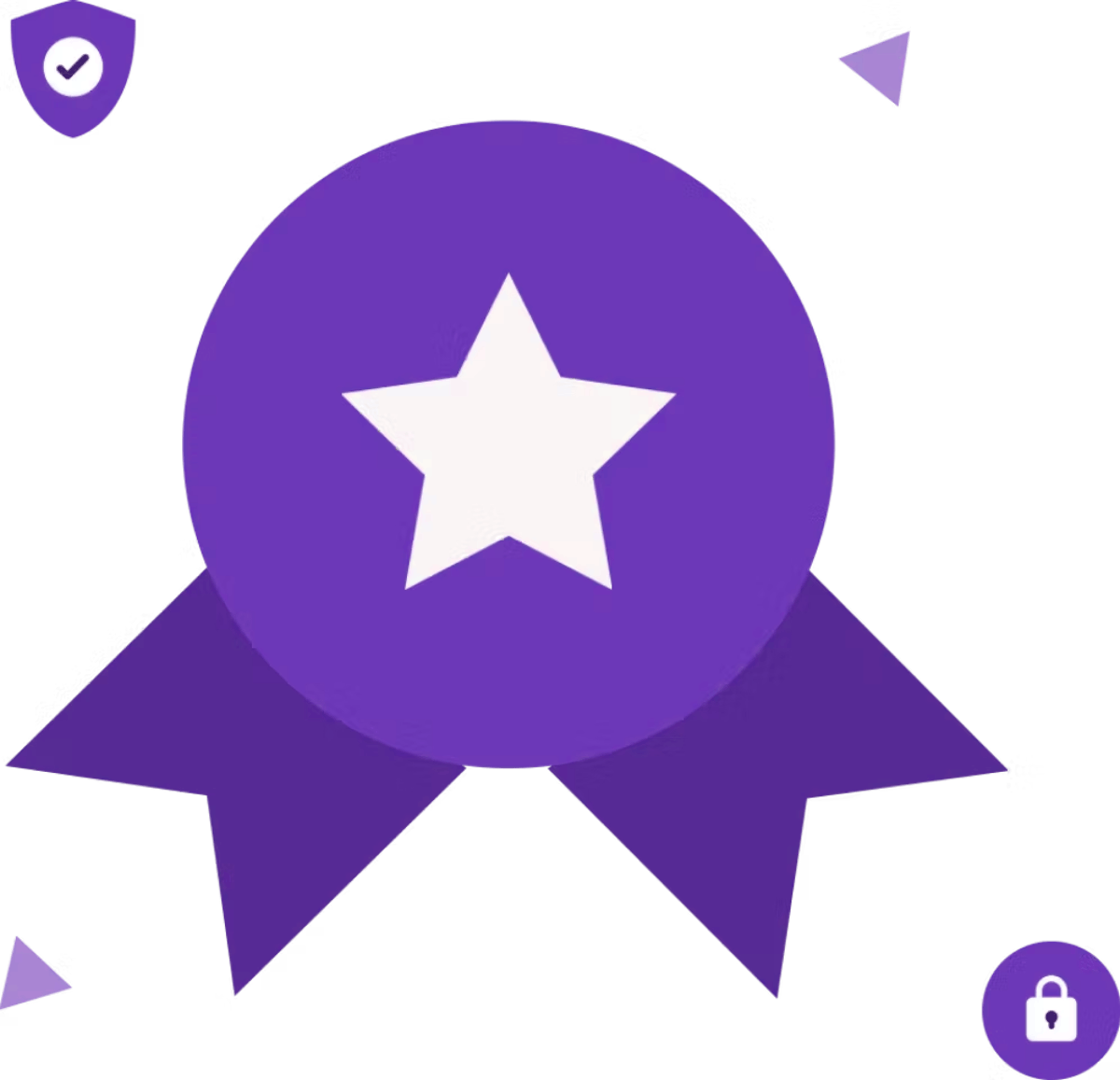 What you get from a trustworthy VPN
At Proton VPN, we have nothing to hide. From our apps' code to our leadership team, we are open and transparent, making it easier for you to assess our security and giving you peace of mind that your personal data will stay private.
Open source and audited
Our apps' code is completely open source and publicly available for inspection online(new window). We also have commissioned independent security experts to audit all of our apps. You can read their analysis on our website.
Used by journalists and activists
We built Proton VPN for people whose lives depend on the security of our encryption tools, which is why journalists, activists, and millions of people around the world use it to secure their access to the internet. Proton is supported by the European Commission and recommended by the United Nations.
People before profits
We will never abuse your data. Proton VPN runs on a community-powered business model, so we rely on paid subscriptions to support our service. This ensures that our interests are always aligned with that of our community.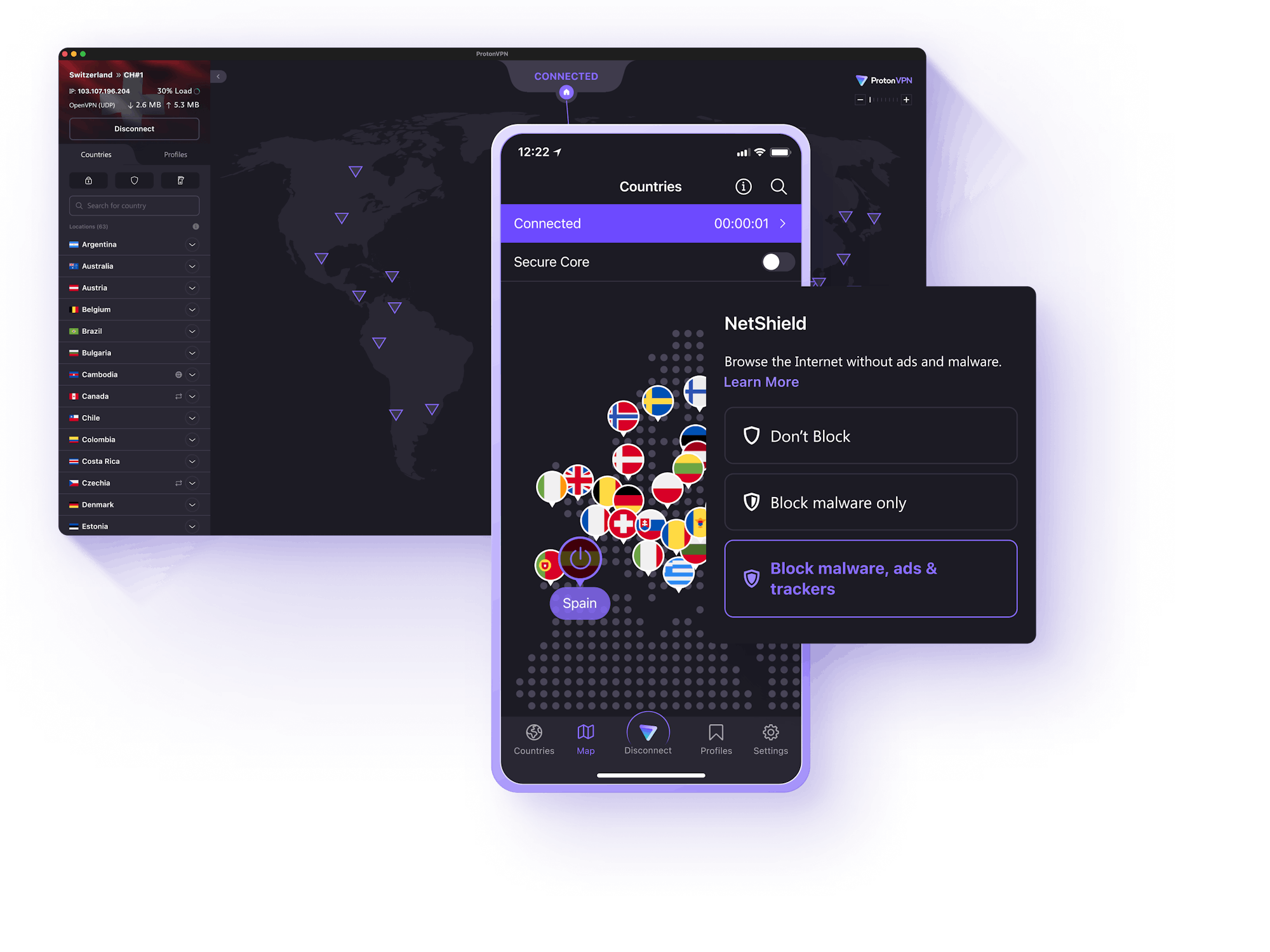 Protect your privacy with Proton VPN
DNS leak prevention
Proton VPN guards against accidental DNS leaks. We do not rely on third-party servers, and your queries are all resolved on our own DNS servers. This prevents anyone, including your internet provider, from being able to monitor your browsing history using your DNS queries.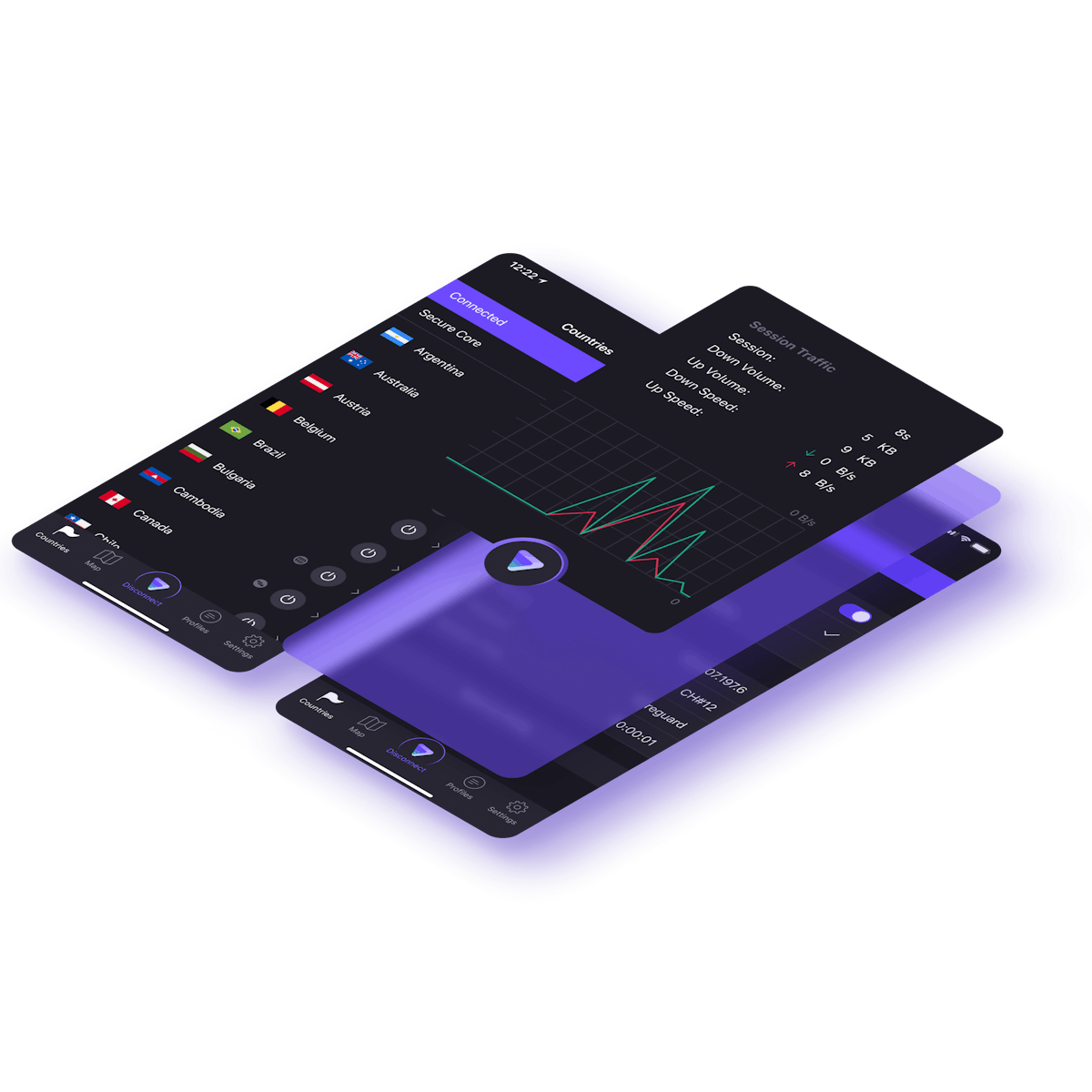 Strong VPN protocols
Proton VPN employs high-strength VPN protocols with no known vulnerabilities to protect your data, such as OpenVPN, IKEv2, and WireGuard. With Proton VPN, you can expect fast, secure, and censorship-resistant VPN connections.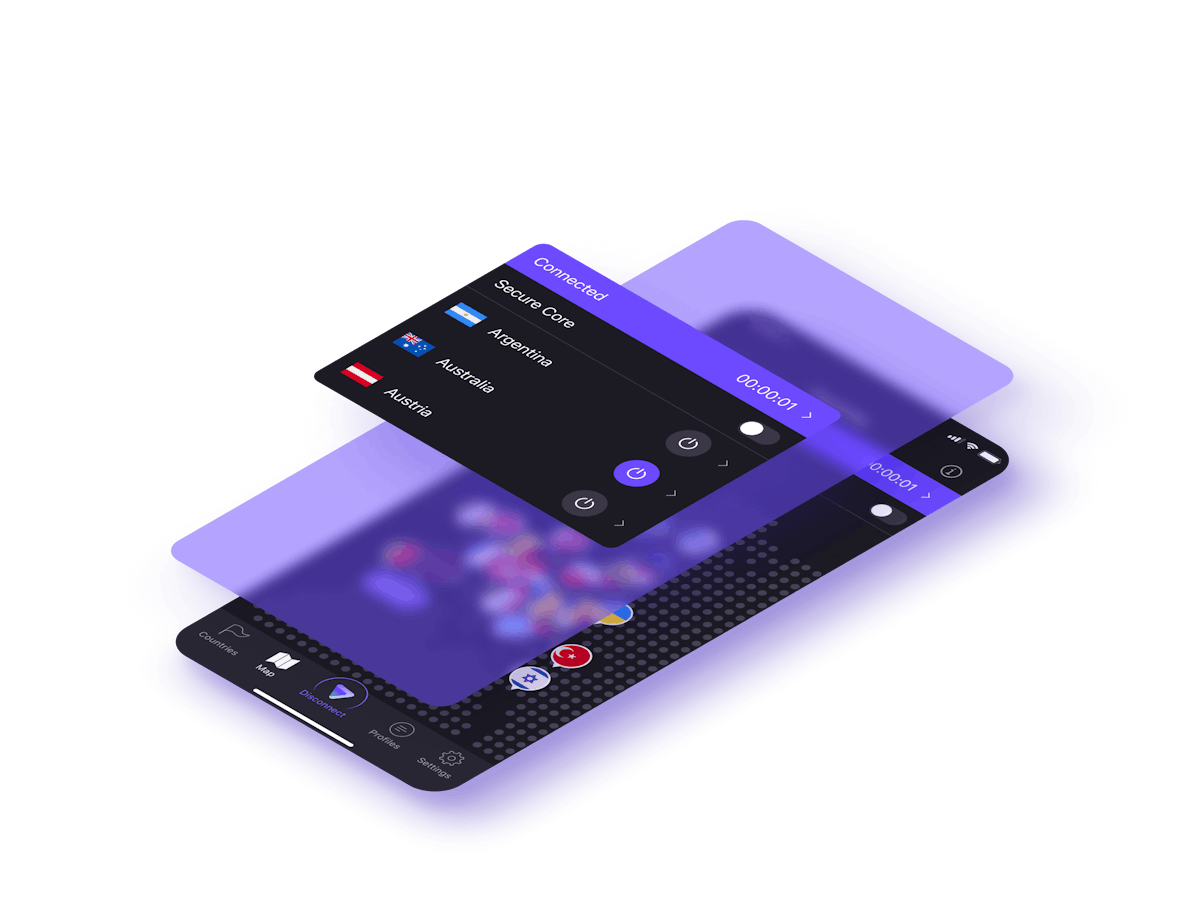 NetShield Ad-blocker
Our NetShield Ad-blocker uses DNS filtering to block malware, ads, and online trackers before your device can even load them. This keeps your device clean and improves your browsing experience.
Proton VPN safeguards your data
No-logs VPN
Proton VPN does not monitor your browsing or collect information about what you do online. Our no-logs policy is verified by external auditors.
Based in Switzerland
Proton VPN is based in Switzerland, which is outside of US and EU jurisdictions. We comply with strict Swiss regulations on personal data protection.
Kill switch
Our kill switch feature disconnects your device from the internet if your connection to our server is interrupted, preventing your IP address from being exposed.
Secure Core VPN
When connected to a Secure Core server, your online traffic is routed through privacy-focused countries, such as Iceland, Sweden, and Switzerland.
VPN Accelerator
Free and available to everyone who uses Proton VPN, our unique VPN Accelerator technology can improve speeds by over 400%.
Global server network
Proton VPN has a network of over 3,000 servers in over 65 countries and you can connect up to 10 devices.
Tor over VPN
Easily connect to the Tor anonymity network through Proton VPN and access onion sites.
Use on all devices
You can use Proton VPN on many devices and platforms, including Android, iOS, Windows, macOS, Chromebook, Android TV, Linux, and more.
swipe right or left to explore all values
Get a trustworthy VPN
No logs
Used by activists and journalists
No ads or trackers. Ever.
Open source and independently audited
Full-disk encryption of all servers
Frequently Asked Questions