A secure VPN in Bulgaria you can trust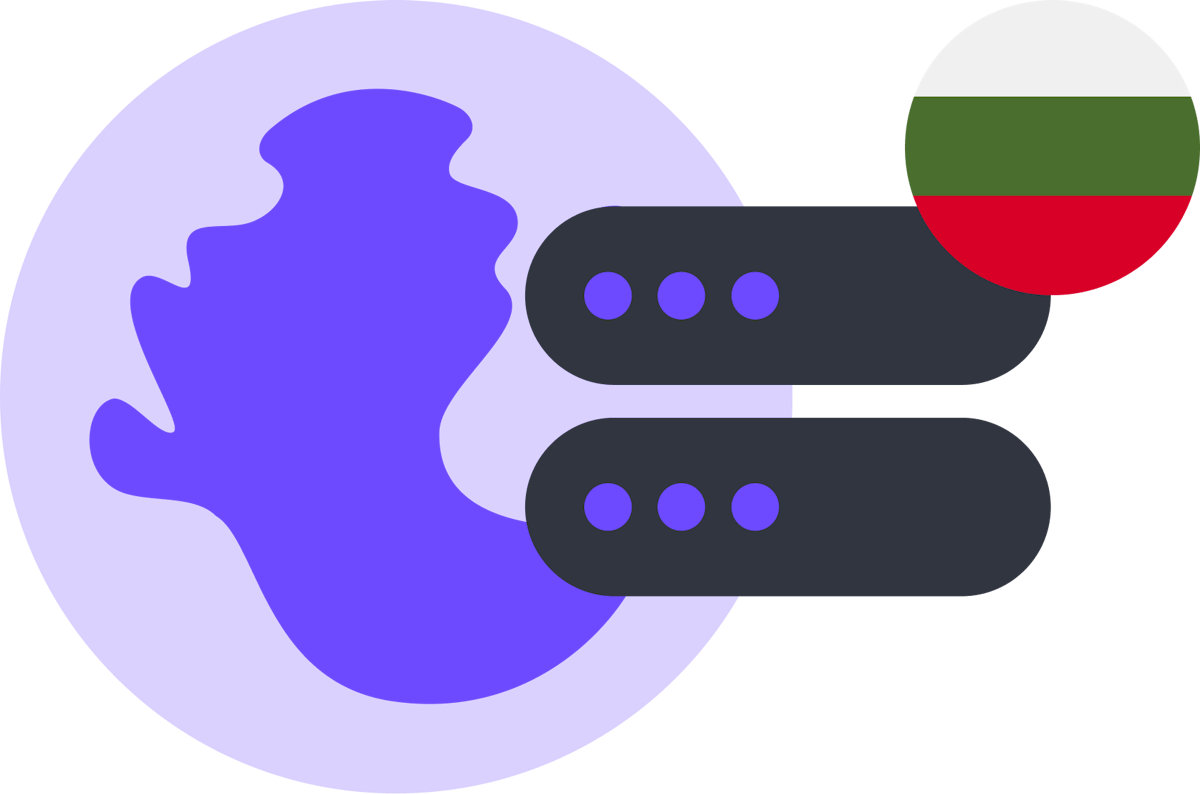 Why use Proton VPN in Bulgaria?
Hide your IP address and get a secure new online identity by connecting to our high-speed servers in Bulgaria. With Proton VPN, you can access the internet securely without censorship or throttling.
Get a Bulgarian IP address
Connect to the fastest servers in Bulgaria for a secure new online identity. Browse as though you are in Bulgaria from anywhere.
Bypass censorship
Use Proton VPN to connect to VPN servers in different countries to access websites, news stories, and other content that is being blocked locally.
Keep your browsing private
Proton VPN implements a strict no-logs policy, meaning we do not record your browsing history, session lengths, IP address, or any other identifying information.
Stay safe online
Proton VPN encrypts your connection so that network administrators and internet providers can't monitor your online activity.
Open-source apps
All Proton VPN apps are open source, and their code is publicly available. We also submit our apps to independent audits so that you can read an expert's opinion.
Use on any device
Use Proton VPN's native apps on your phone, tablet, laptop, and TV, to stay private everywhere, on every device.
swipe right or left to explore all values
Get a secure and private VPN in Bulgaria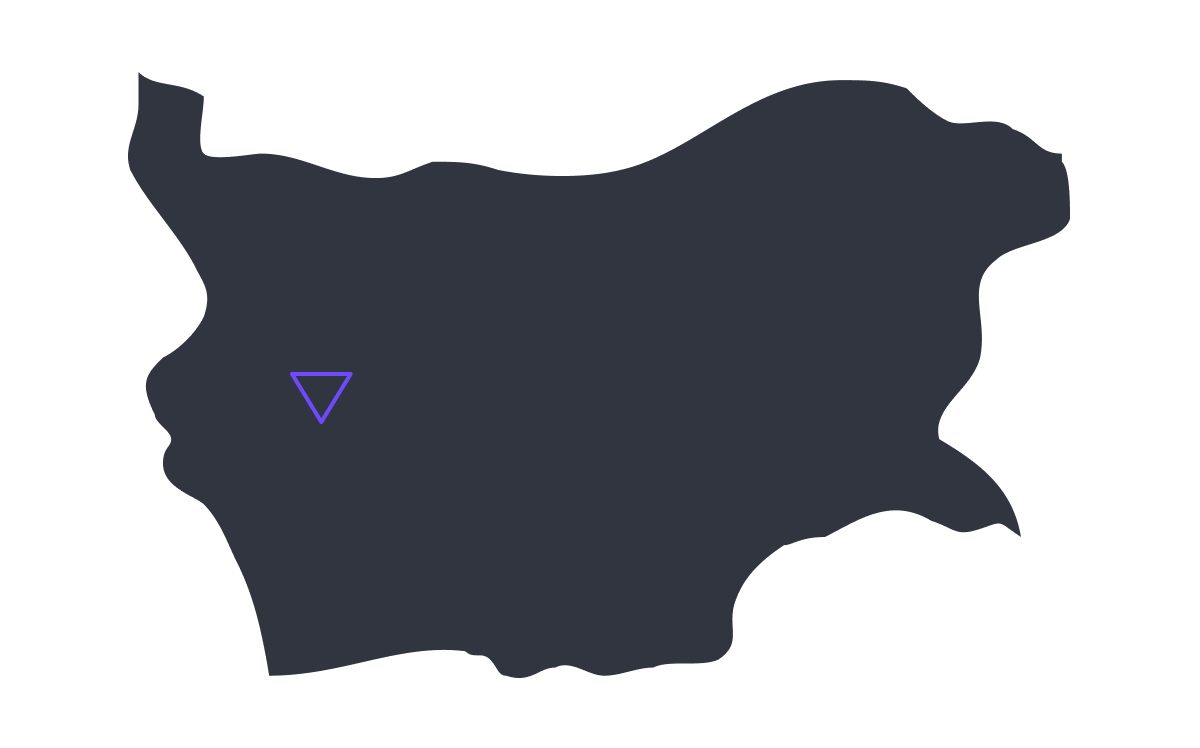 Proton VPN secures your internet connection with advanced encryption. If you are looking for more privacy, we offer Secure Core, which routes your traffic through VPN servers in countries with strong data protection laws before connecting you to another VPN server and then your desired website. We have two servers in Bulgaria, allowing you to bypass regional blocks, stream unlimited entertainment, and protect your privacy. Access over 1,300 servers in over 60 countries.
Connect to Bulgarian VPN servers in 3 easy steps
More reasons to connect to Proton VPN servers in Bulgaria
Privacy-first VPN
We make choosing privacy simple. Our easy-to-use VPN lets you connect to a VPN server with a single click or tap. We also follow a strict no-logs policy, which means we don't keep any session usage information about what you do online or log any metadata that could compromise your privacy.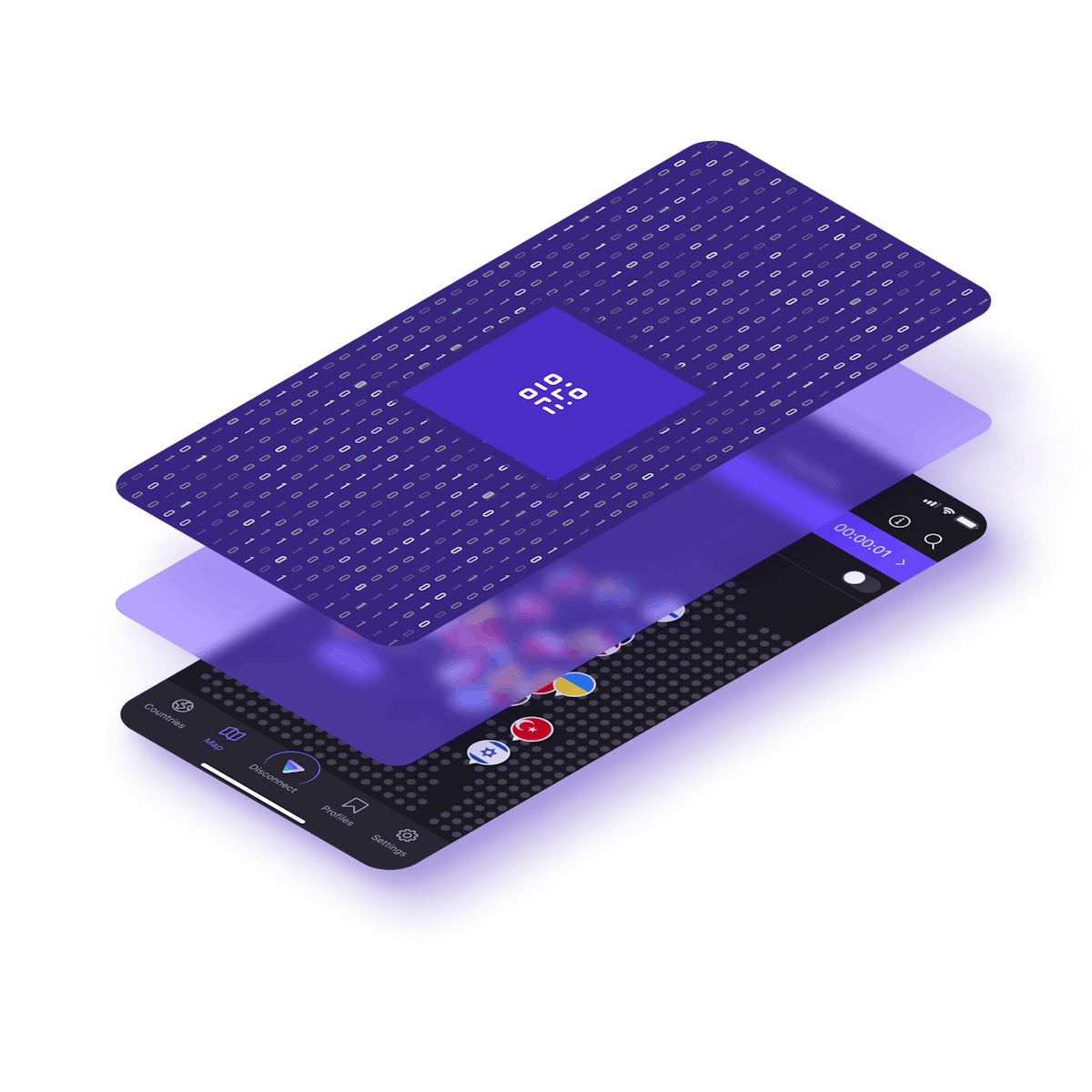 Trustworthy and transparent
Proton has been recommended by the United Nations and is supported by the European Commission. We are proud to be the VPN of choice for activists, NGOs, journalists, and millions of people around the world who want to be able to choose who has access to their data.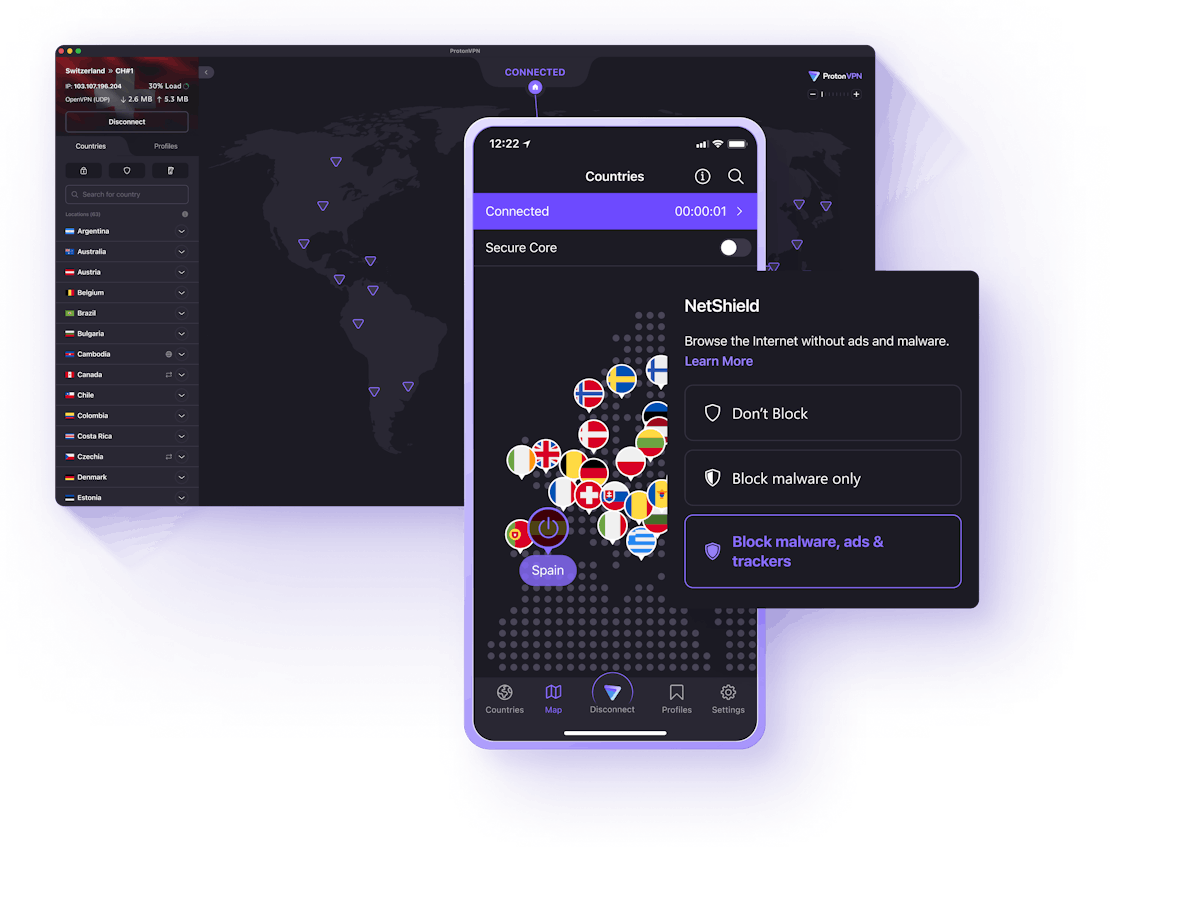 Comprehensive VPN security
Proton VPN offers advanced security features to prevent online attackers from being able to monitor your online activity. Using our Secure Core feature, you can route your traffic through hardened VPN servers in countries with strong data protection laws before connecting to a second VPN server. This protects your online activity from advanced network attacks.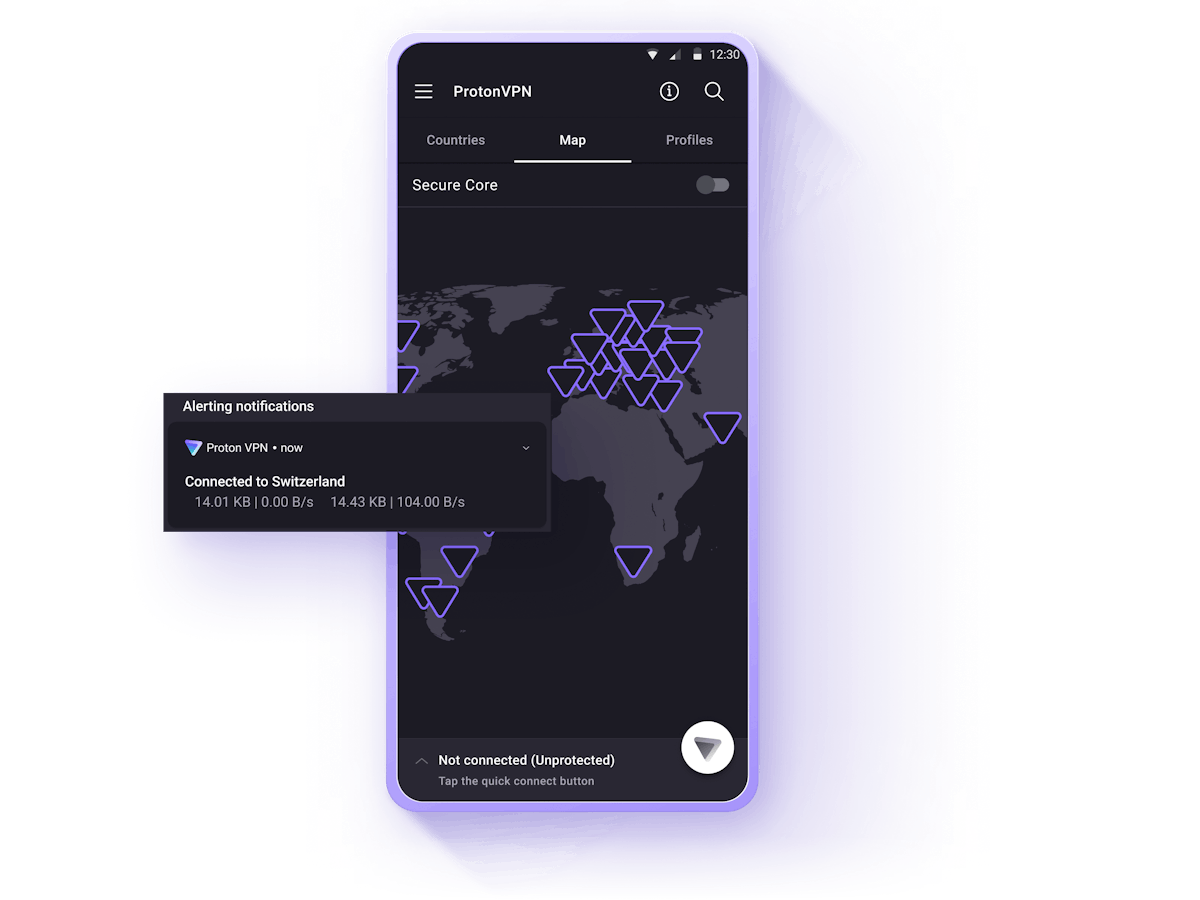 Open source and independently audited
We don't expect anyone to trust our word alone, which is why we were the first VPN provider to make all our apps open source. You can see for yourself how our apps work. We have also commissioned independent professionals to conduct security audits on our apps, the results of which are public for anyone to see.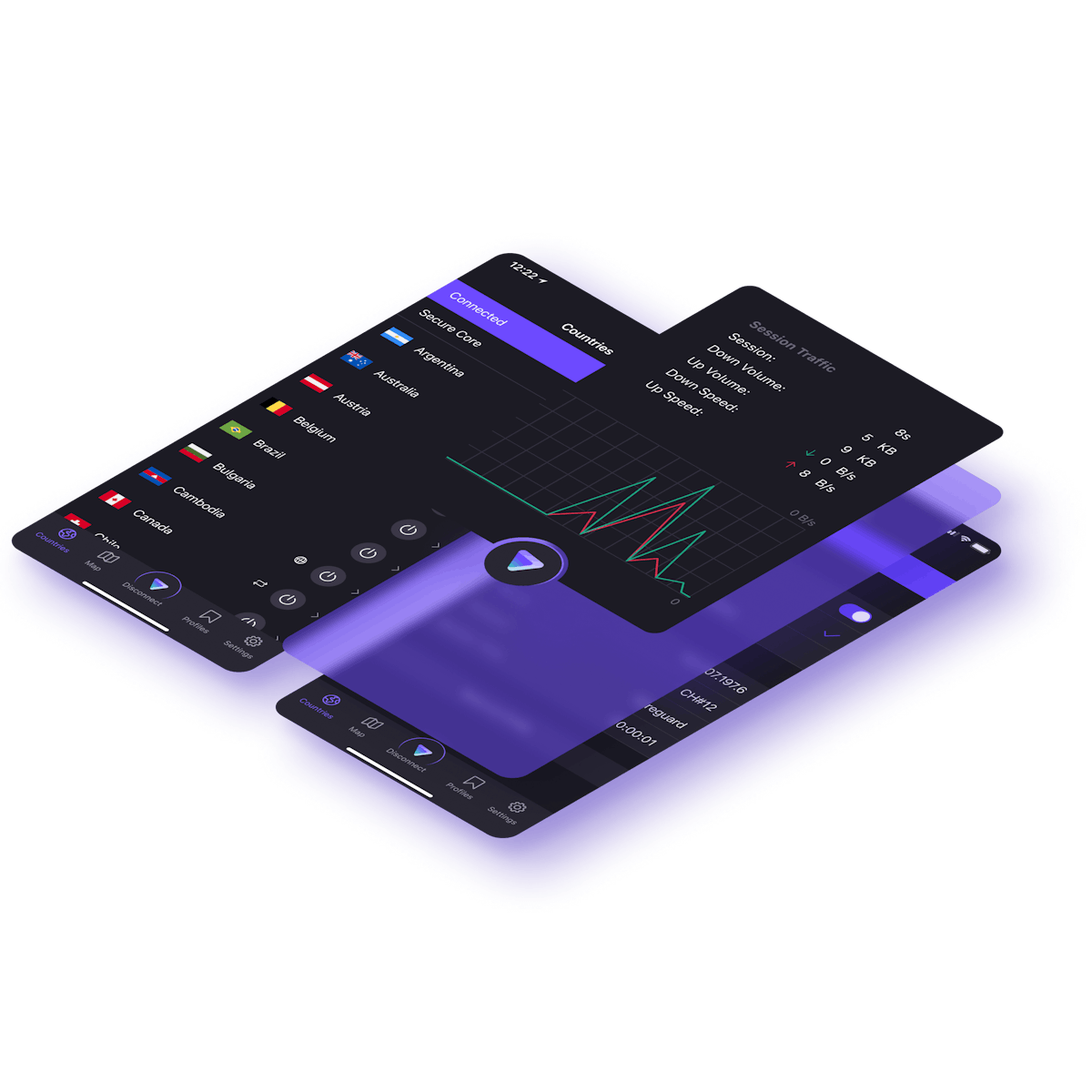 Fast VPN connections and our unique VPN Accelerator
VPN Accelerator improves our VPN connection speeds by over 400%. The VPN Accelerator's effects are the greatest when the VPN server you connect to is geographically far away, meaning no matter what server you connect to or where it is, you can expect a fast and stable browsing experience.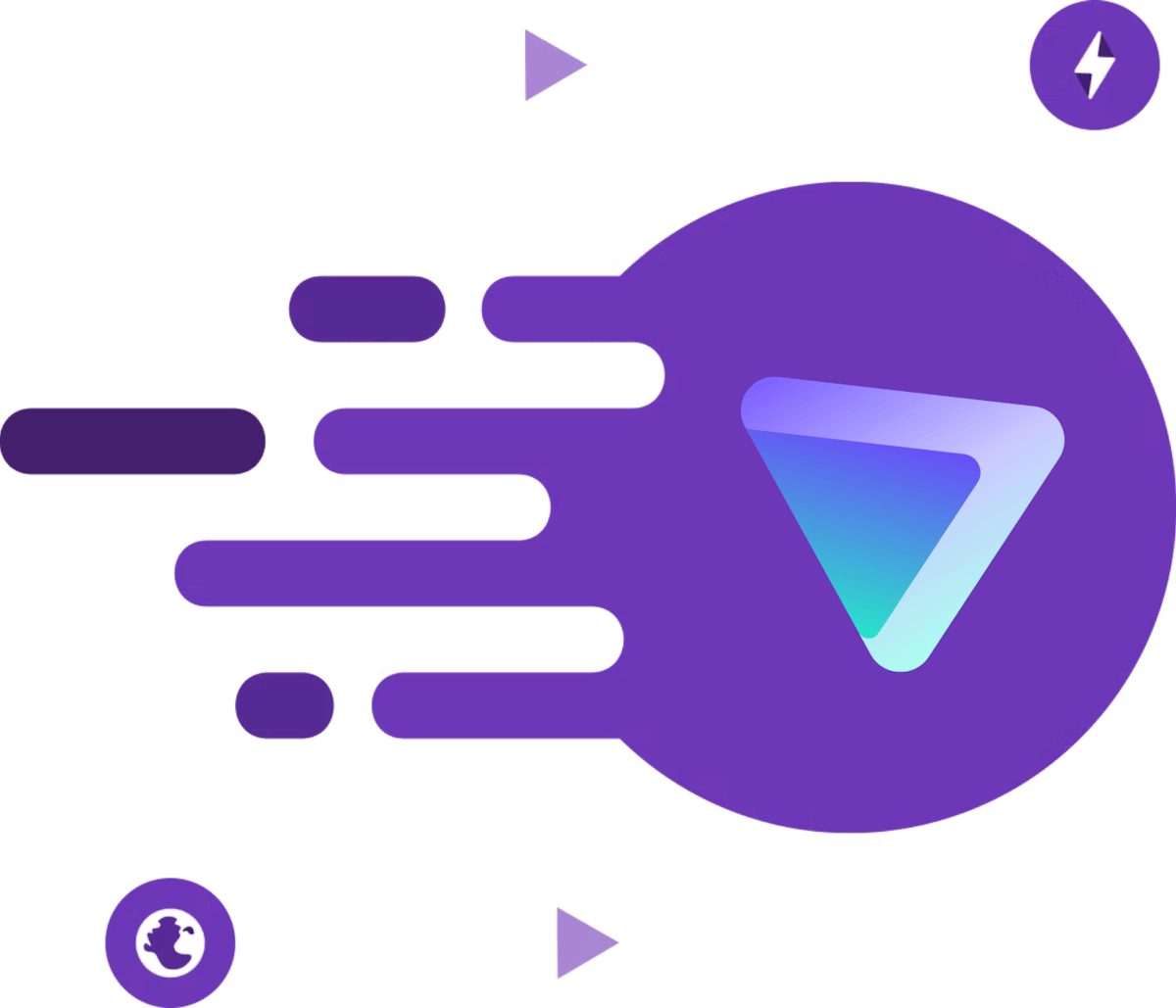 Frequently Asked Questions
Yes, you can legally use a VPN in Bulgaria. In fact, the Bulgarian government has the authority to request your data from your ISP, which is why using a VPN is critical to protecting your online privacy.
Proton VPN is based in Switzerland, which means we only adhere to Swiss privacy laws. Surveillance laws from other countries do not apply to us, and any request for information about any of our users has to be approved by a Swiss court.