Deutsch
Español (España)
Latinoamérica
فارسی
Français
Italiano
Nederlands
Polski
Português (Brasil)
Português (Portugal)
Русский
Türkçe
Hrvatski
Bahasa (Indonesia)
Українська
Ελληνικά
Magyar
Free VPN download for Windows
Proton VPN is the only trustworthy unlimited VPN that you can get for free on Windows. Available for Windows 7, 8, and 10.
No speed restrictions
Bypass government censorship
No privacy-invading ads
Open source and audited
Protected by Swiss privacy laws
Also available for Windows 7 and Windows 10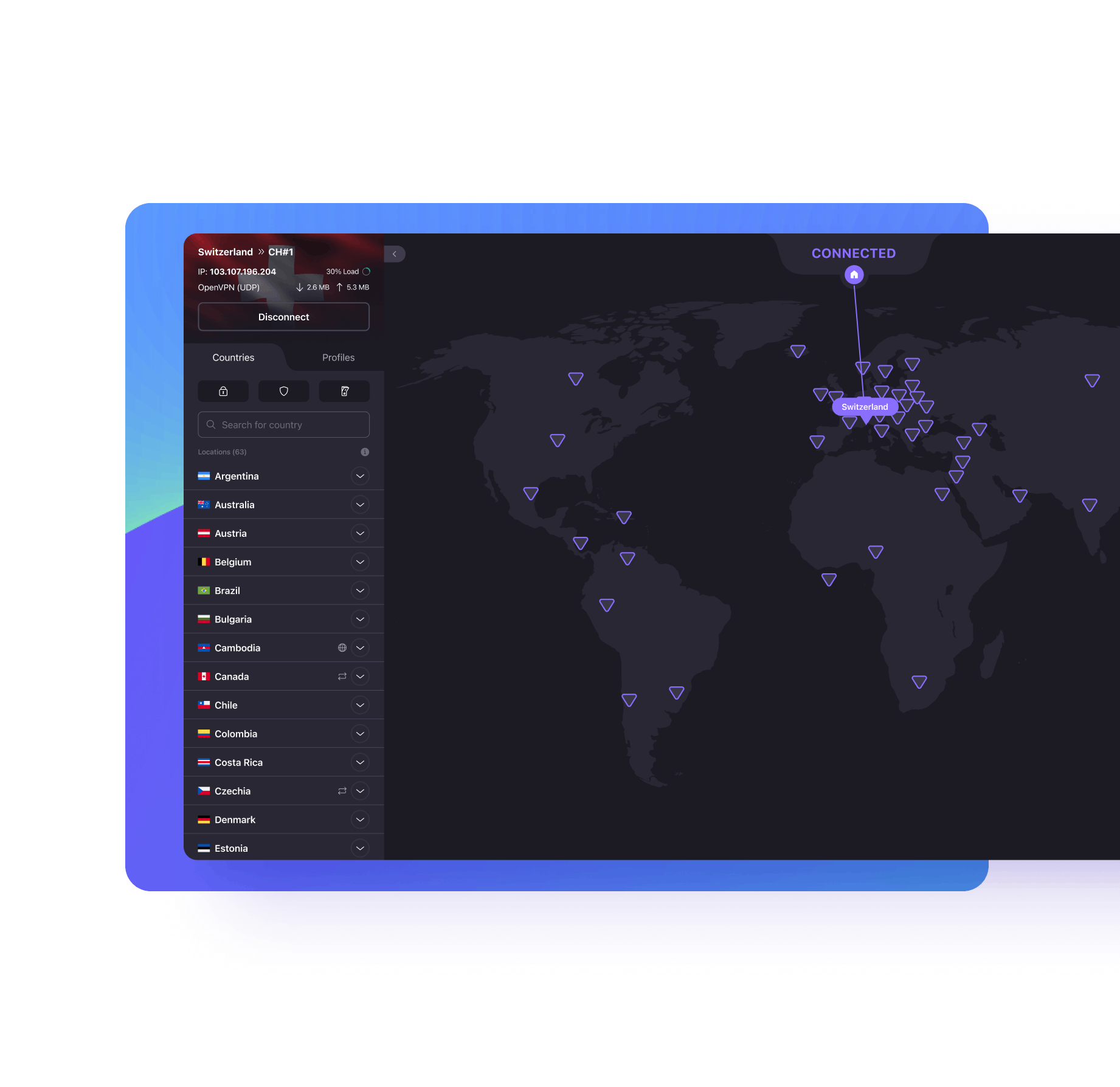 How to connect to Proton VPN in Windows
Step 1

Sign up for a Proton VPN account

Step 2

Step 3

Log in and connect to a server
Download our secure, free, and unlimited Windows app
Choose the free VPN with no data limits and no speed restrictions that was created by scientists who met at CERN where the web was born.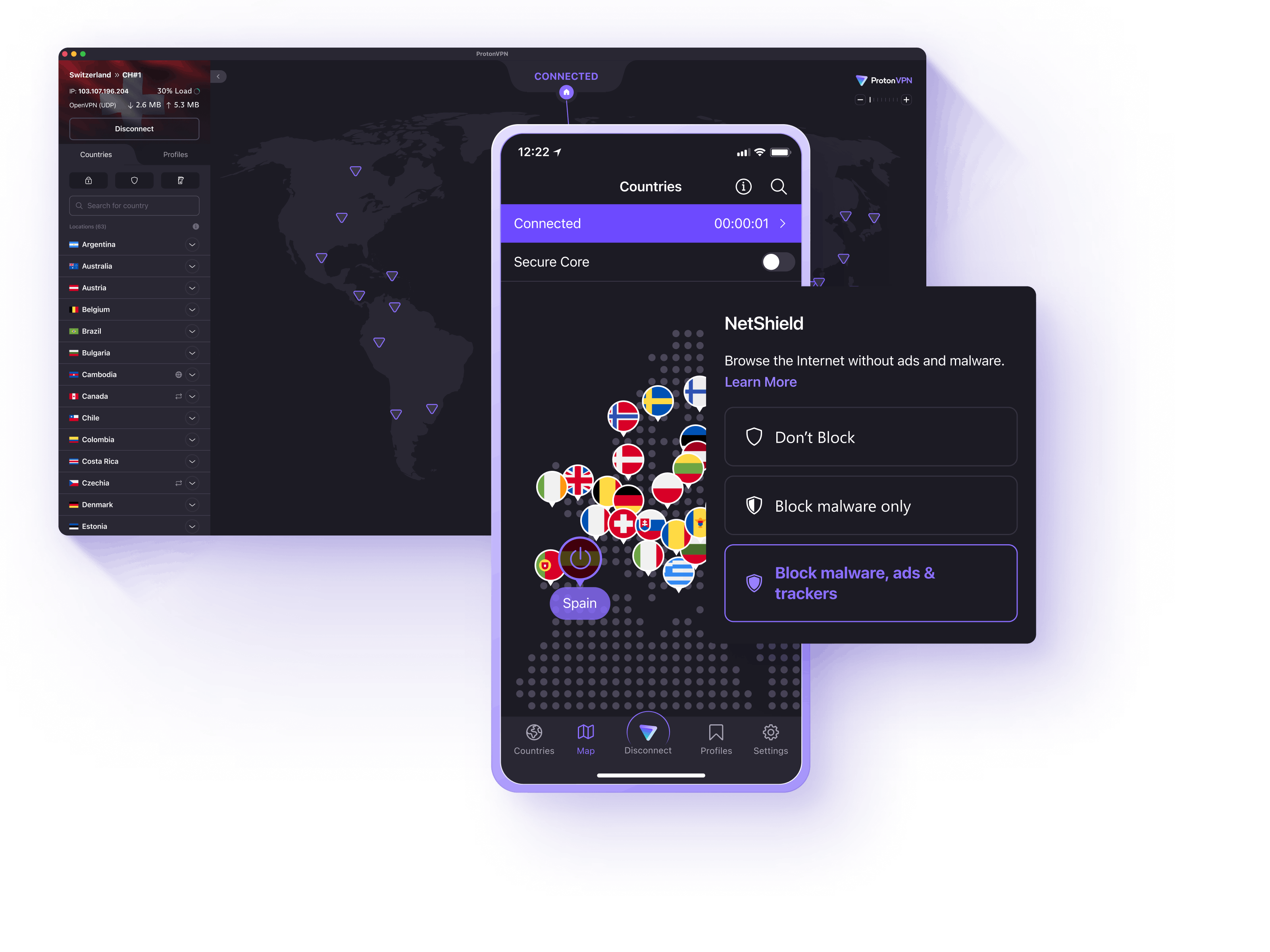 Privacy on the internet
Preserve your privacy. Prevent your network or internet provider from recording your browsing activity.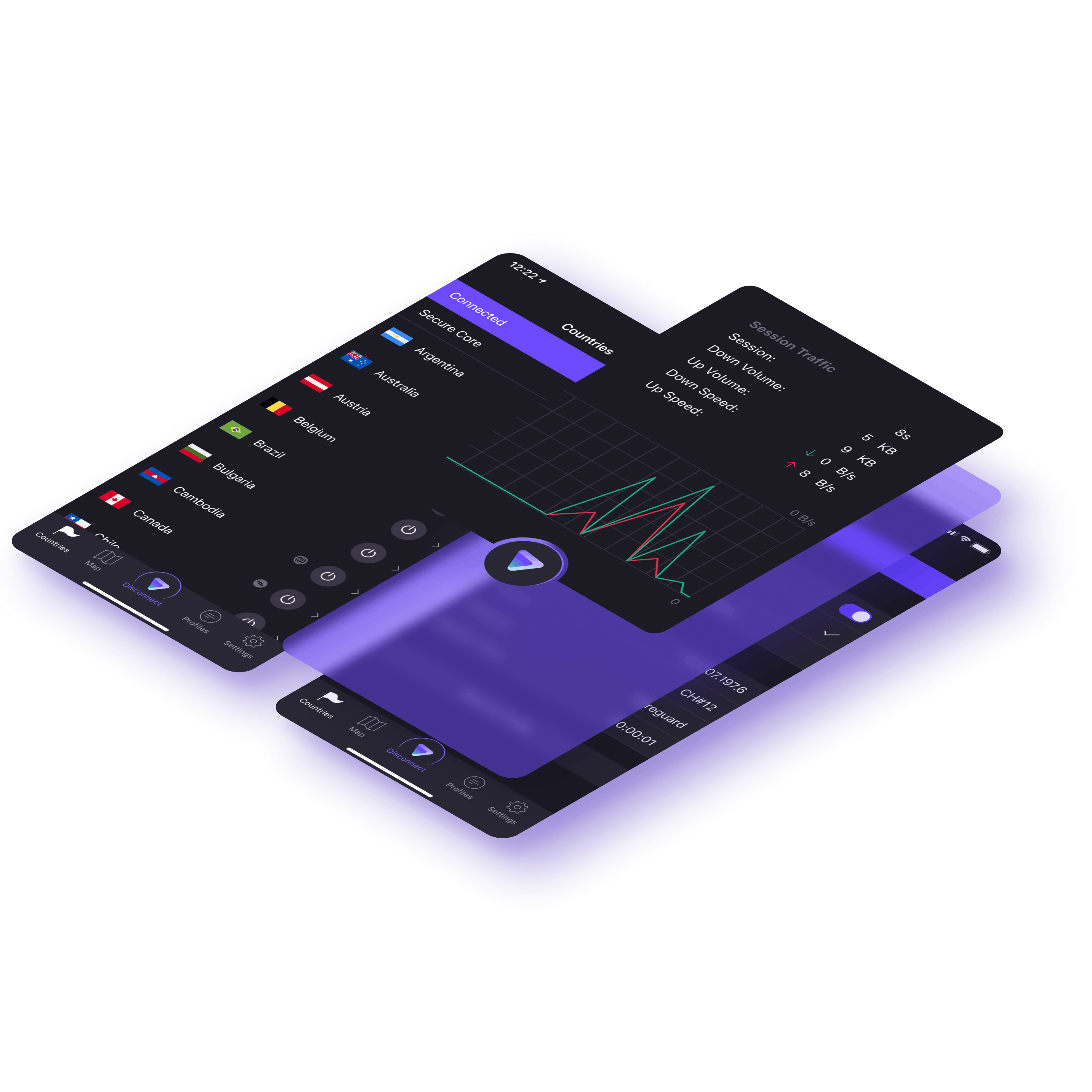 Unlimited VPN
Proton VPN is the only VPN service to offer a Free plan with unlimited bandwidth, without ads or selling your data. There are also no speed limits.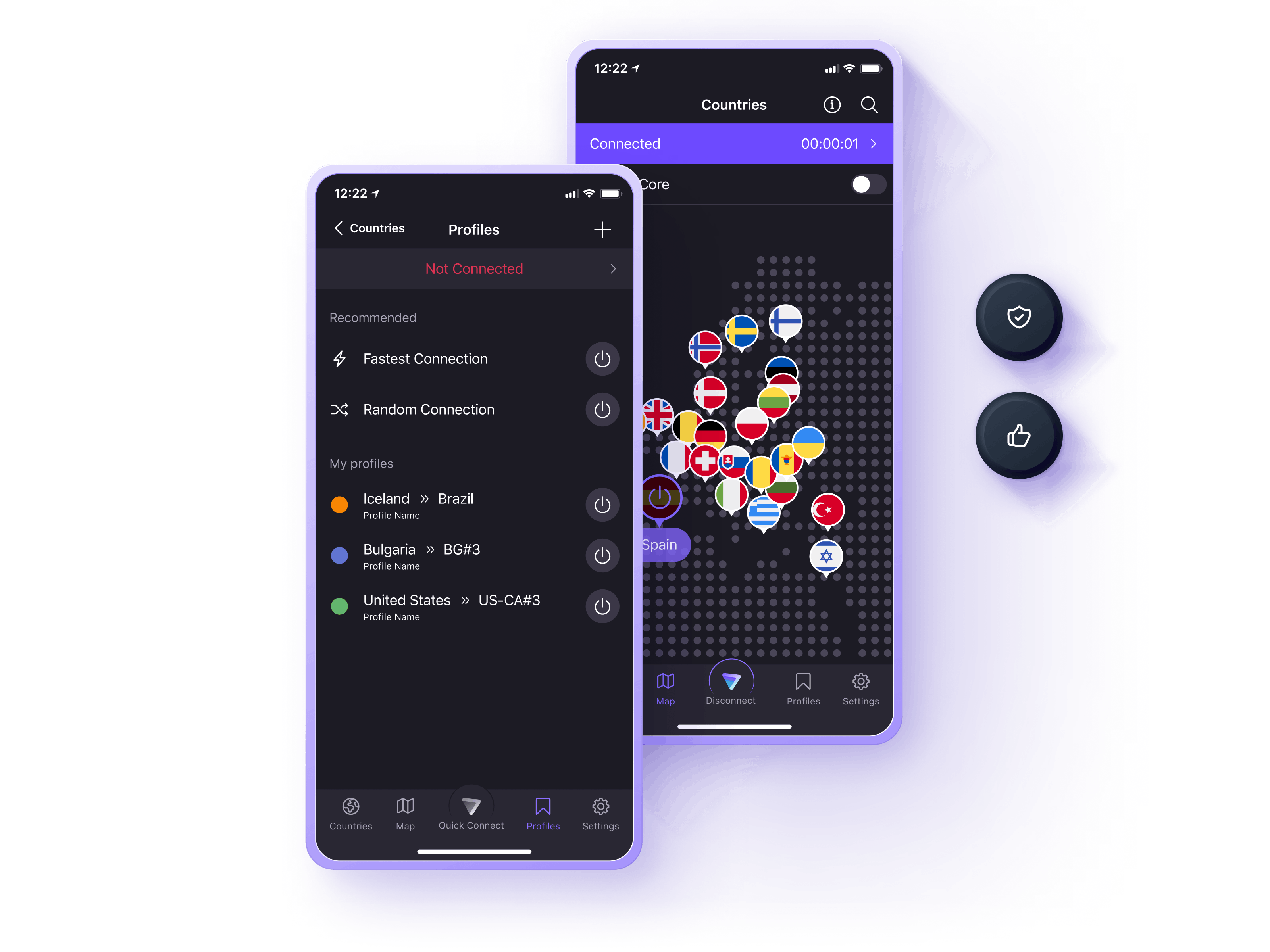 Defeat government censorship
Proton VPN provides true freedom on the internet. Bypass firewalls and other government restrictions.
Get a free and secure VPN
Does not spy on you
No data limits
Open source
Based in Switzerland
Recommended by the UN
Proton VPN Free for Windows offers many advanced features
Open source
We believe in transparency. Being open source means that anyone can review our code.
Kill Switch
Kill Switch disables your internet connection if your VPN connection drops, keeping your IP address private.
Strong encryption
Our Windows app uses OpenVPN, a proven VPN protocol with a 20-year track record. It is secure, reliable, fast, and open source.
Split tunneling
Split tunneling gives you control over your VPN tunnel, allowing you to decide which apps and IP addresses use the VPN.
DNS and IPv6 leak protection
Keep your real identity hidden on the internet when using Proton VPN on your PC. DNS leak protection also ensures that your internet provider can't track you online.
Easy to use
Proton VPN makes it simple to protect your connection. Simply install the app and click the Quick Connect button. We handle everything else automatically.
Based in Switzerland
Protect your data with some of the strongest data privacy laws in the world.
Trustworthy
Proton is used by journalists and activists worldwide, supported by the European Commission, and recommended by the UN.
swipe right or left to explore all values
A trustworthy free VPN for Windows
Kill Switch to protect you when the app is running
Alternative routing to defeat censorship
Strong encryption to keep your internet secure
Keeps you safe on public WiFi
Upgrade to Proton VPN Plus for more features
Proton VPN Plus lets you use the internet faster with fewer restrictions and more peace of mind than any other VPN available.
Global network
Access over 1400 servers in over 60 countries
Global streaming
Watch your favorite videos anywhere in the world with support for streaming services
10 Gbps servers
Connect to our highest-speed servers
Adblocker (NetShield)
Prevent malware, ads, and trackers from slowing down your browsing
BitTorrent support
Use BitTorrent to download and share files without compromising your privacy
Secure Core VPN
Send your traffic through multiple VPN servers to protect against advanced network attacks
swipe right or left to explore all values
Frequently Asked Questions
How do I download the free Proton VPN app for Windows?
How do I connect to a VPN server in Windows?
Simply sign in to the app and pick a free server in the United States, Netherlands, or Japan to connect to. Alternatively, click on the Quick Connect button to automatically connect to the fastest server for your location.
Where are Proton VPN's Free servers located?
Proton VPN operates servers for users of our Free plan in the United States, Netherlands, and Japan.
What is Permanent Kill Switch?
Our Windows app features both a Kill Switch and Permanent Kill Switch. Another advanced feature available to free users, when Permanent Kill Switch is enabled, your internet connection is blocked at all times unless you are connected to a VPN server. This includes if you manually disconnect the VPN and when Windows is starting up and shutting down.