WireGuard enables high-speed, secure VPN connections on Proton VPN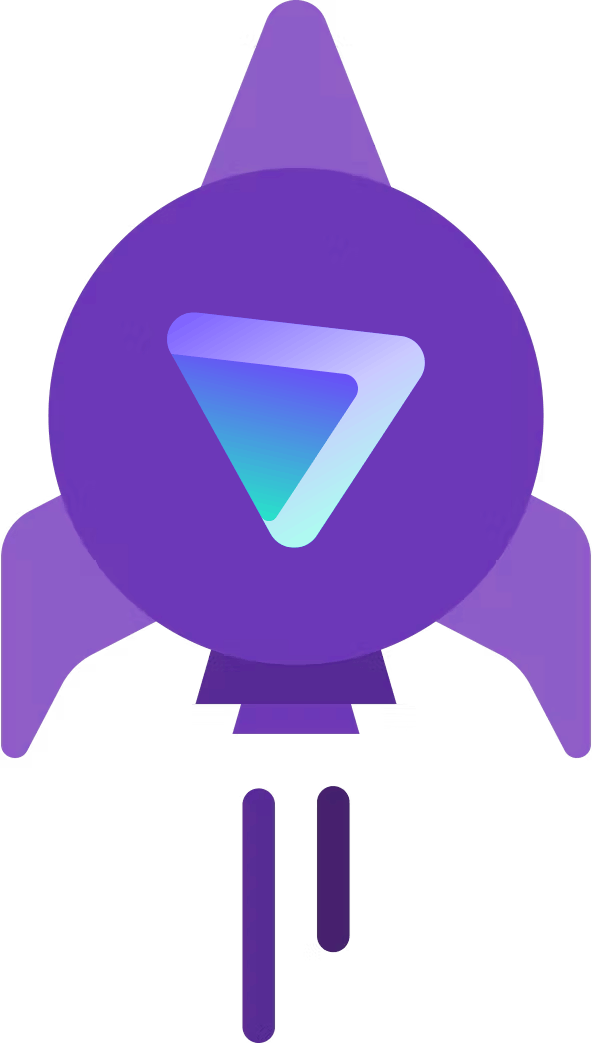 WireGuard is a secure, fast, and reliable VPN protocol
The VPN protocol you use plays a big part in determining the speed, security, and reliability of your connection. WireGuard is a modern VPN protocol that has revolutionized the VPN space with its extremely lightweight and open-source code. Because WireGuard is so lightweight, it offers improved performance over other VPN protocols.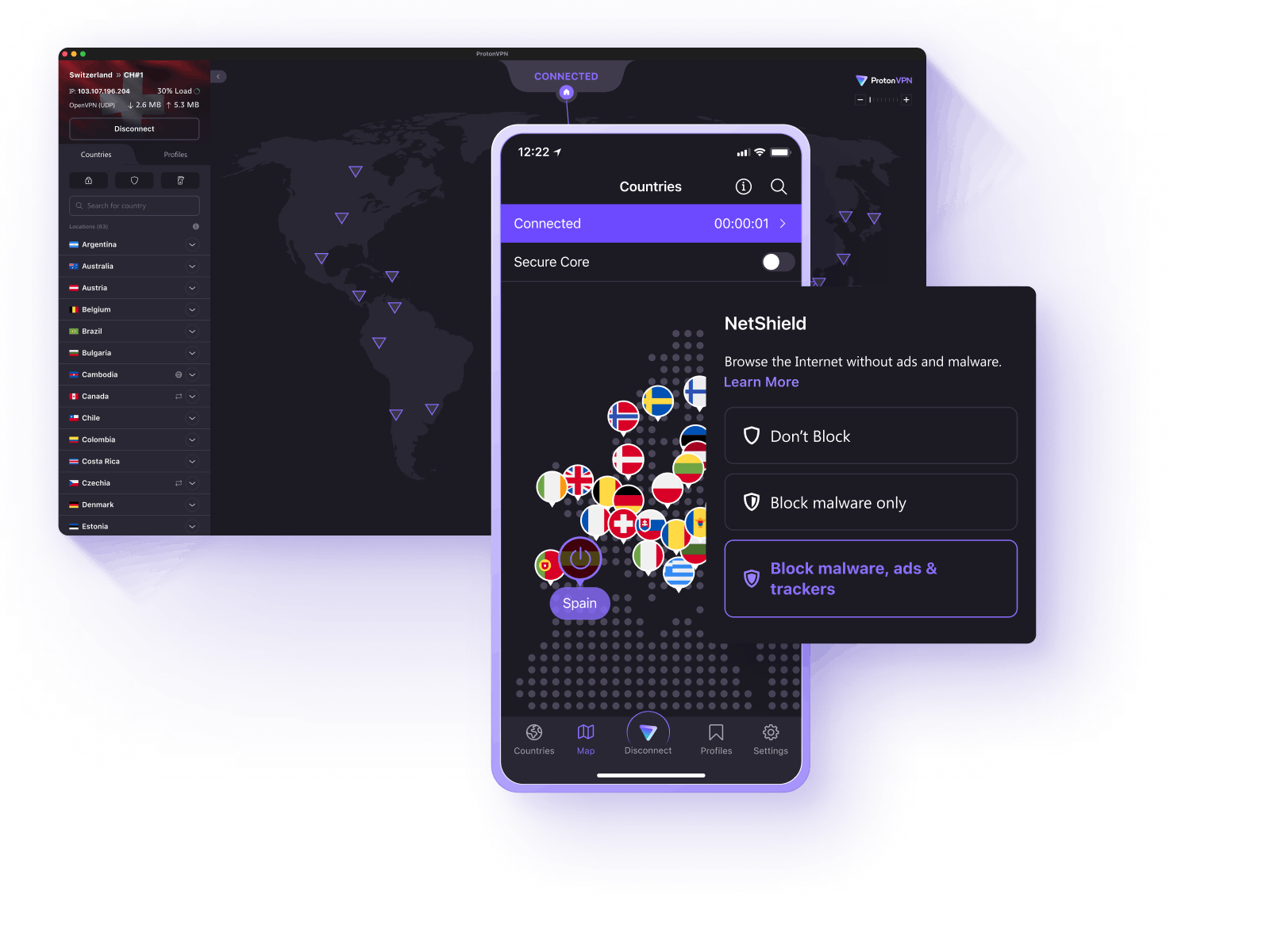 High-speed VPN
WireGuard establishes an encrypted VPN tunnel almost immediately, allowing you to connect to the VPN server of your choice almost instantaneously. Once you're connected, WireGuard runs smoother, faster, and more reliably than other VPN protocols. When combined with our unique VPN Accelerator(new window) technology, you can improve speed by over 400%.
Lightweight
VPN protocols can be quite complicated and require many lines of code, but not WireGuard. In place of OpenVPN, which uses over 400,000 lines of code, WireGuard uses less than 5,000 lines of code. This means a VPN connection that uses WireGuard is faster, uses less battery, and takes less computing power. It also means that WireGuard code is easy to maintain and audit, improving its security.
Advanced encryption
WireGuard uses the state-of-the-art ChaCha20 encryption cipher to encrypt the VPN tunnel and protect your data. It enables perfect forward secrecy(new window) and is resistant to brute force and related-key attacks.

Proton VPN's implementation of WireGuard has also been modified to use a double-NAT system(new window), ensuring that it protects your privacy.
Stream videos and download files over high-speed connections
VPN Accelerator
Our unique VPN Accelerator technology reduces network latency and overcomes CPUs' limitations in processing VPN protocols to increase connection speeds by over 400%. VPN Accelerator is on by default on all Proton VPN apps and helps improve the speed and stability of your VPN connection no matter what VPN protocol you use.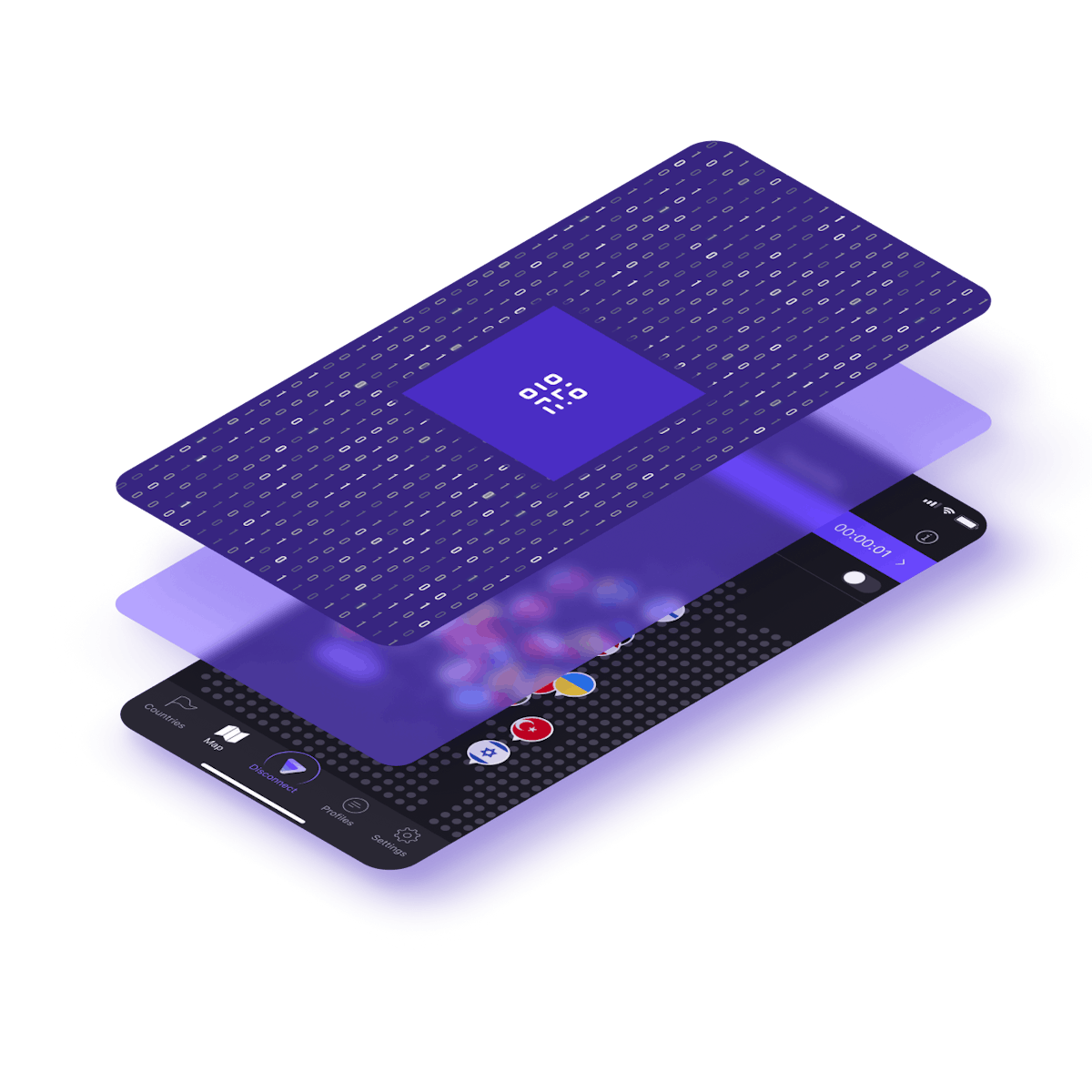 High-speed streaming
By connecting to our exclusive Plus servers, you can watch your favorite movies and TV shows on popular streaming services, including Netflix, Disney+, and HBO Max. These servers support 10 Gbps connections, meaning you can watch your shows in HD without any buffering or interruptions.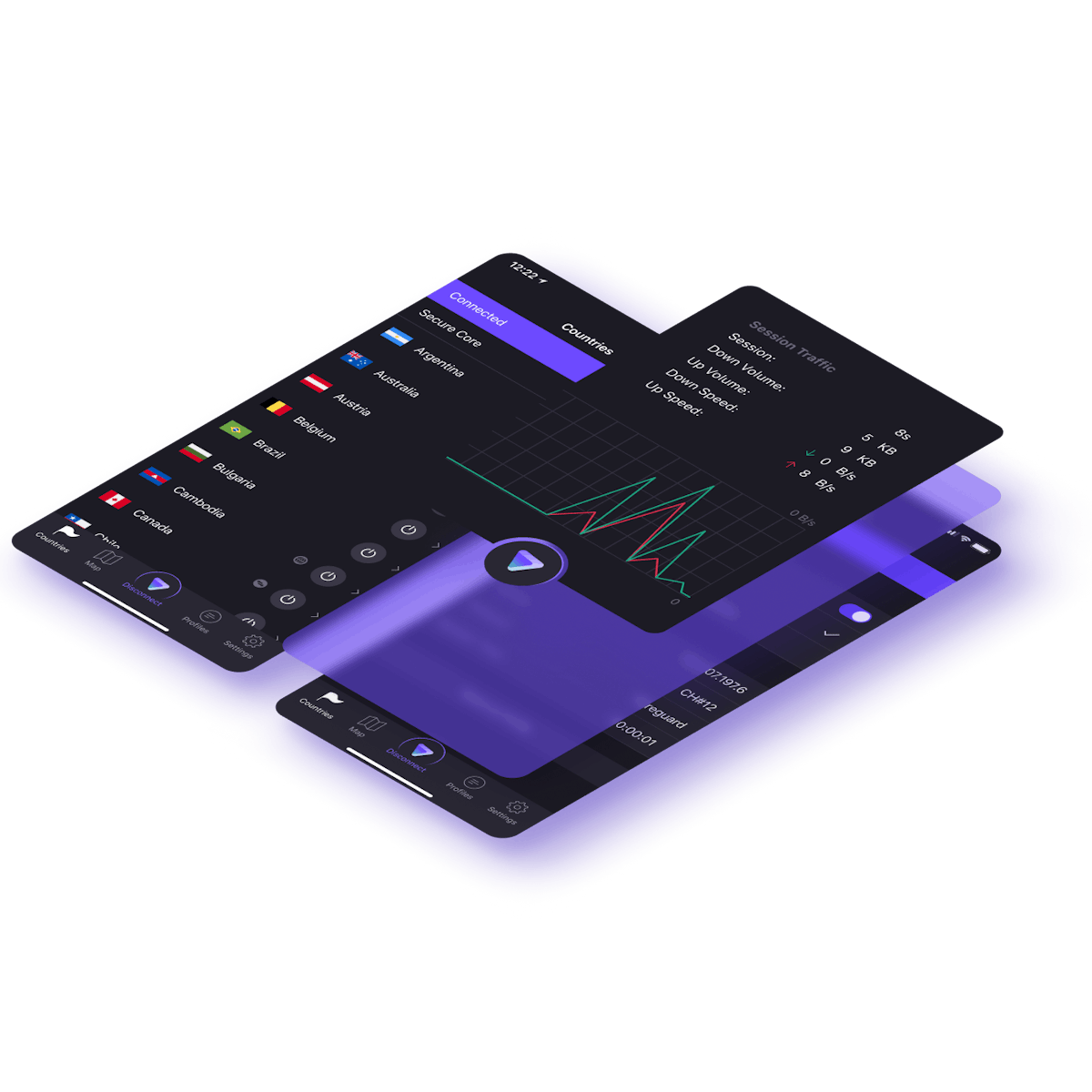 Fast BitTorrent downloads
You can quickly share and download files by connecting to our servers that are located in countries that allow P2P file sharing and have been optimized to handle P2P traffic. Proton VPN will also protect your connection while you are connected to BitTorrent and prevent peers from seeing your IP address.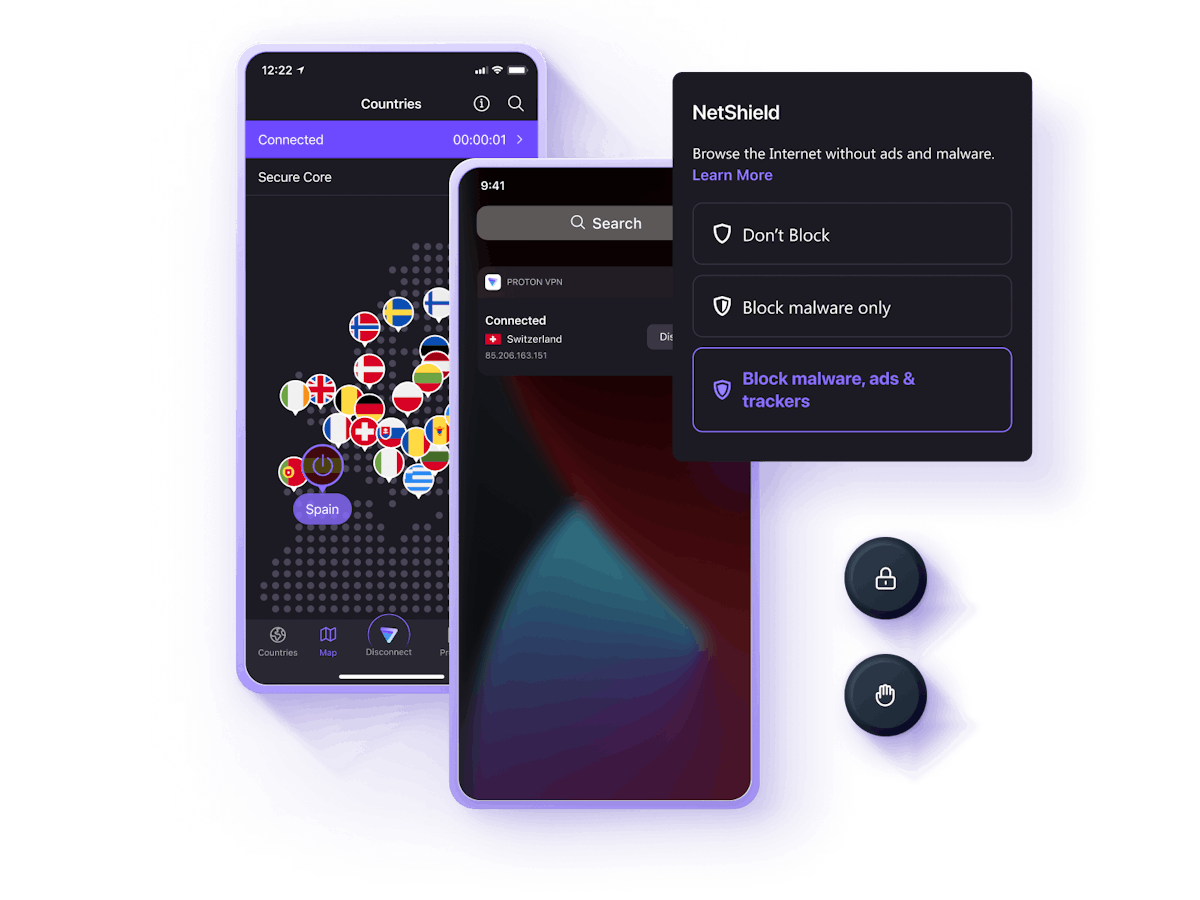 Proton VPN is fast, safe, and has easy-to-use features
NetShield Ad-blocker
NetShield increases your browsing speed and keeps your device safe by blocking ads, trackers, and malware.
Kill switch
Our apps feature a kill switch that automatically protects your IP address if the VPN connection is disrupted.
Tor over VPN
You can connect to the Tor anonymity network in a single click and browse your favorite onion sites.
Easy to use
You can instantly connect to the fastest server for your location by simply clicking or tapping our Quick Connect button.
No-log VPN
We do not keep any logs of your online activity or metadata, meaning we have no data to share with anyone. We implemented a modified version of WireGuard to ensure it follows this policy.
Open source
Our apps are completely open source, so anyone can verify their code. The WireGuard VPN protocol is also open source, which means potential vulnerabilities are easier to find and fix.
Audited by independent experts
All Proton VPN apps have been fully and independently audited by security professionals. See the results of the security audits for yourself.
Based in Switzerland
Proton VPN is based in Switzerland, which has some of the strongest data privacy laws in the world.
swipe right or left to explore all values
Use WireGuard with Proton VPN
High-speed VPN
Advanced encryption
Open source and audited
Easy to use
No-log VPN
Frequently Asked Questions