An easy-to-use, private VPN for Czechia
Proton VPN's high-speed servers in the Czech Republic enable you to browse the internet swiftly and privately. Stream your favorite videos without buffering or delays using the WireGuard VPN protocol, our 10 Gbps servers, and our unique VPN Accelerator.
Connect to high-speed, 10 Gbps VPN servers

Browse up to 400% faster with VPN Accelerator

Stream your favorite shows and movies in HD without buffering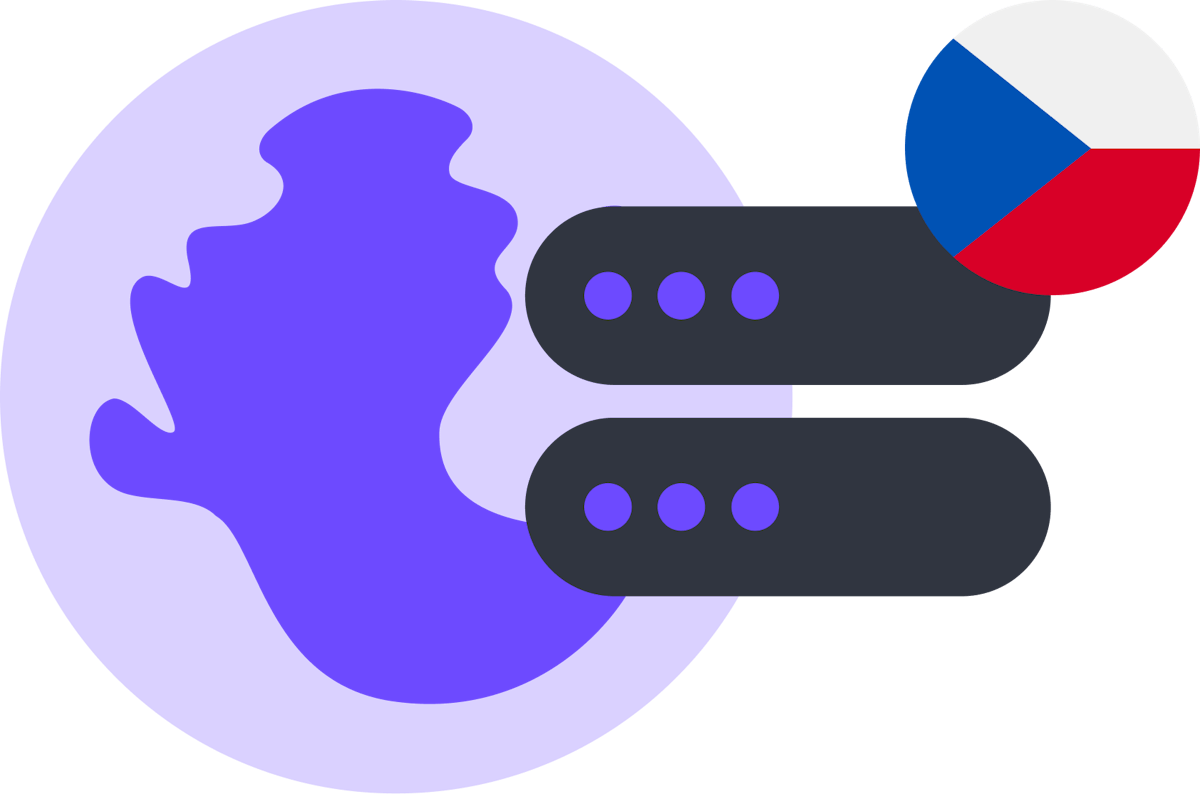 Why use Proton VPN in Czechia?
The internet should be free and accessible to everyone. By using Proton VPN, you can connect to our fast, reliable, and secure servers in the Czech Republic and browse the internet using a Czech IP address.
High-speed browsing
Browse securely without compromising performance on our high-speed servers
Unlimited bandwidth
We don't impose any artificial restrictions on your browsing speeds
Stream from anywhere
Access geo-restricted content from all the most popular streaming platforms
Make privacy simple
Our easy-to-use app makes connecting to servers in Czechia effortless
Browse from anywhere
Connect to a secure server in Czechia to browse as if you are physically there
Protect all your devices
Connect to Proton VPN on your PC, Mac, smartphone, or even your router
swipe right or left to explore all values
Connect to high-speed servers in Czechia
Proton VPN has a network of high-speed 10 Gbps servers around the world. Combined with our unique VPN Accelerator technology, you can stream your favorite shows, circumvent content blocks, and stay private while still enjoying fast connection speeds. Access over 3,000+ servers in over 65 countries.
Connect to Czechian VPN servers in three easy steps
More reasons to connect to Proton VPN servers in Czechia
Bypass censorship and access blocked content
When governments try to block websites and social media, people turn to Proton VPN to access the uncensored internet and reclaim their digital freedom. All our apps offer the OpenVPN VPN protocol as an option, which is effective at bypassing internet blocks.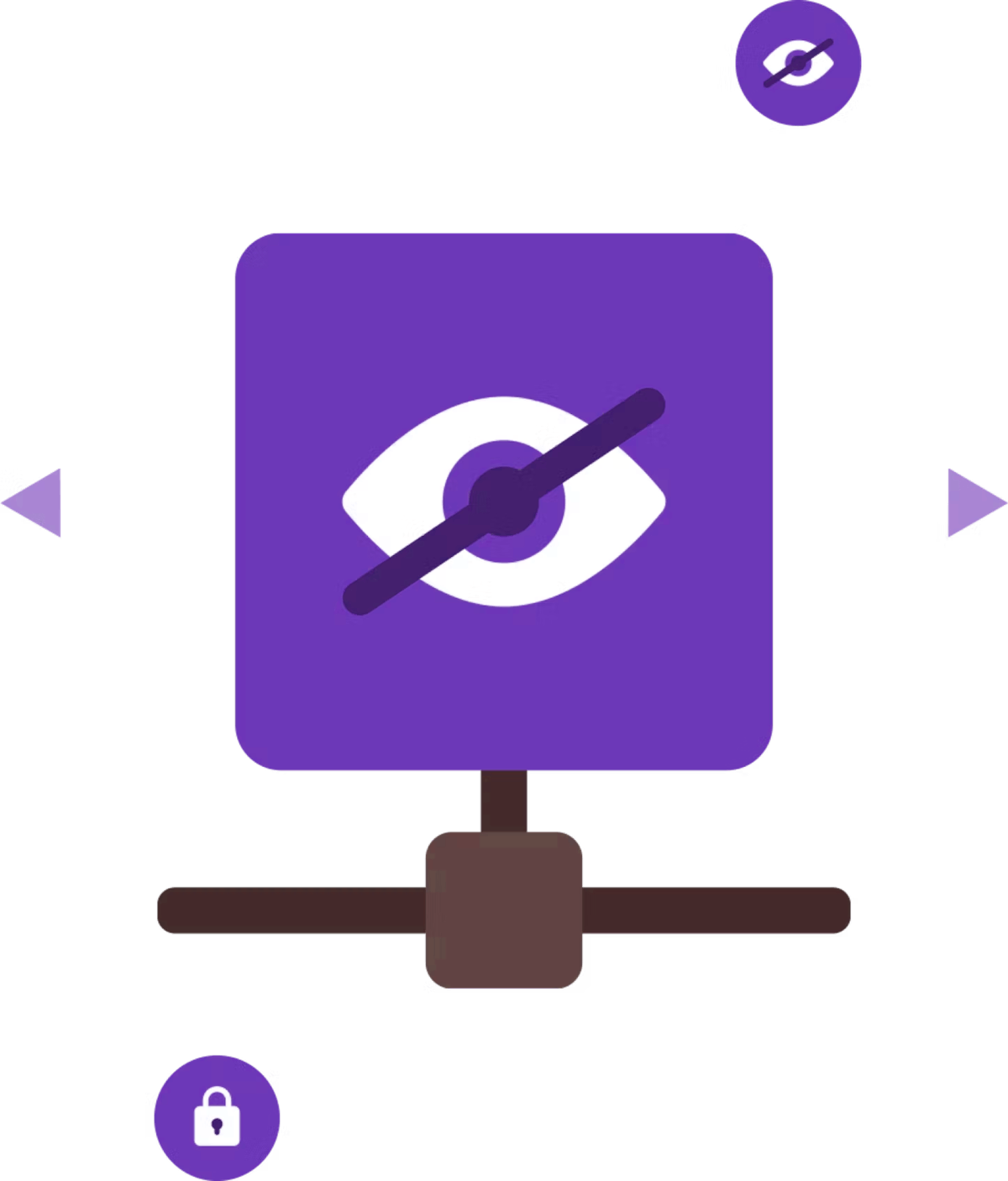 Fast VPN connections and our unique VPN Accelerator
Our unique VPN Accelerator technology improves our VPN speeds over long-distance connections by over 400%. Combined with high-speed VPN protocols such as WireGuard and our network of 10 Gbps servers, Proton VPN offers world-class speed performance.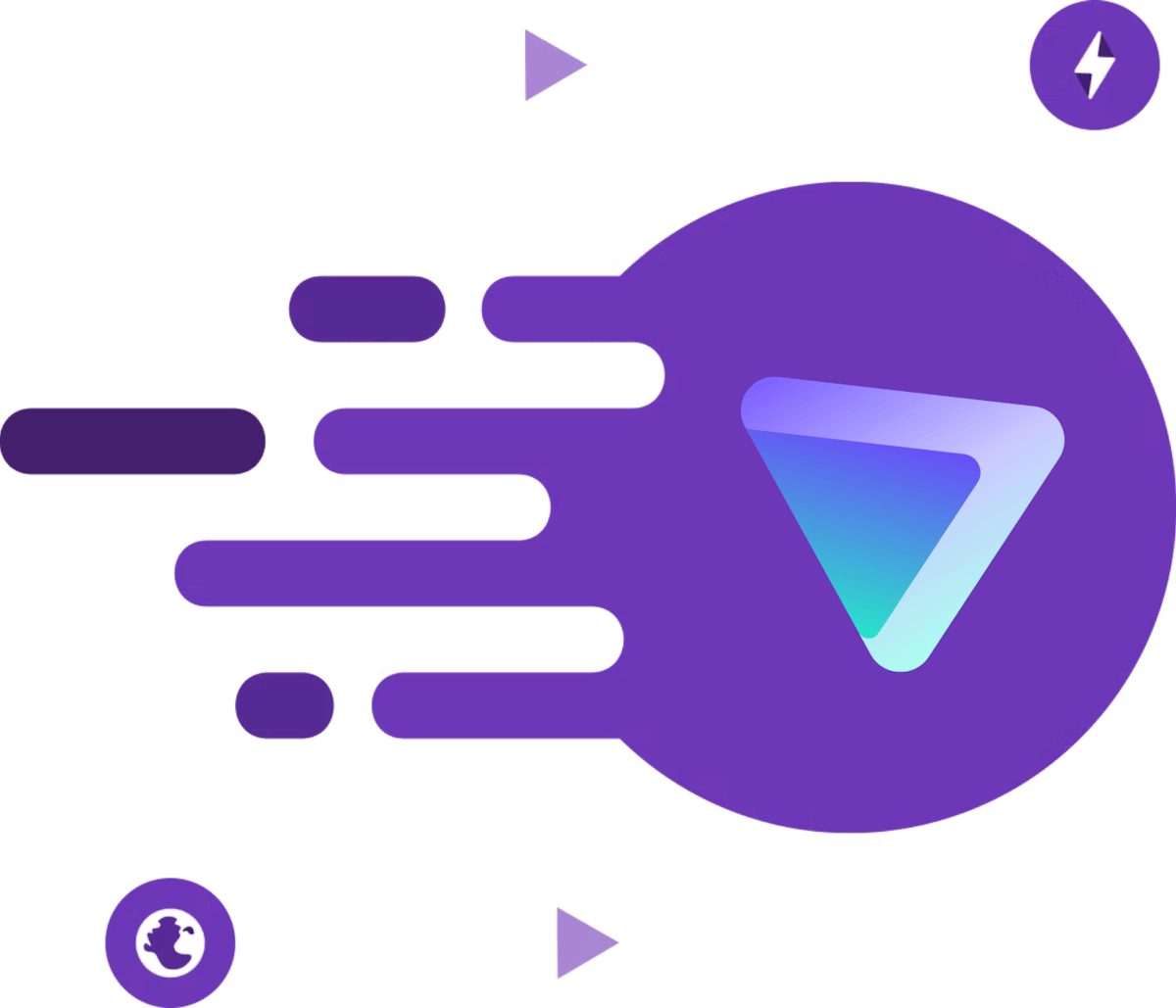 A trustworthy and transparent VPN
Founded by scientists who met at CERN, Proton's vision is to create an internet where privacy is the default. We offer a free option for all our services, so that everyone everywhere will always be able to protect their online information.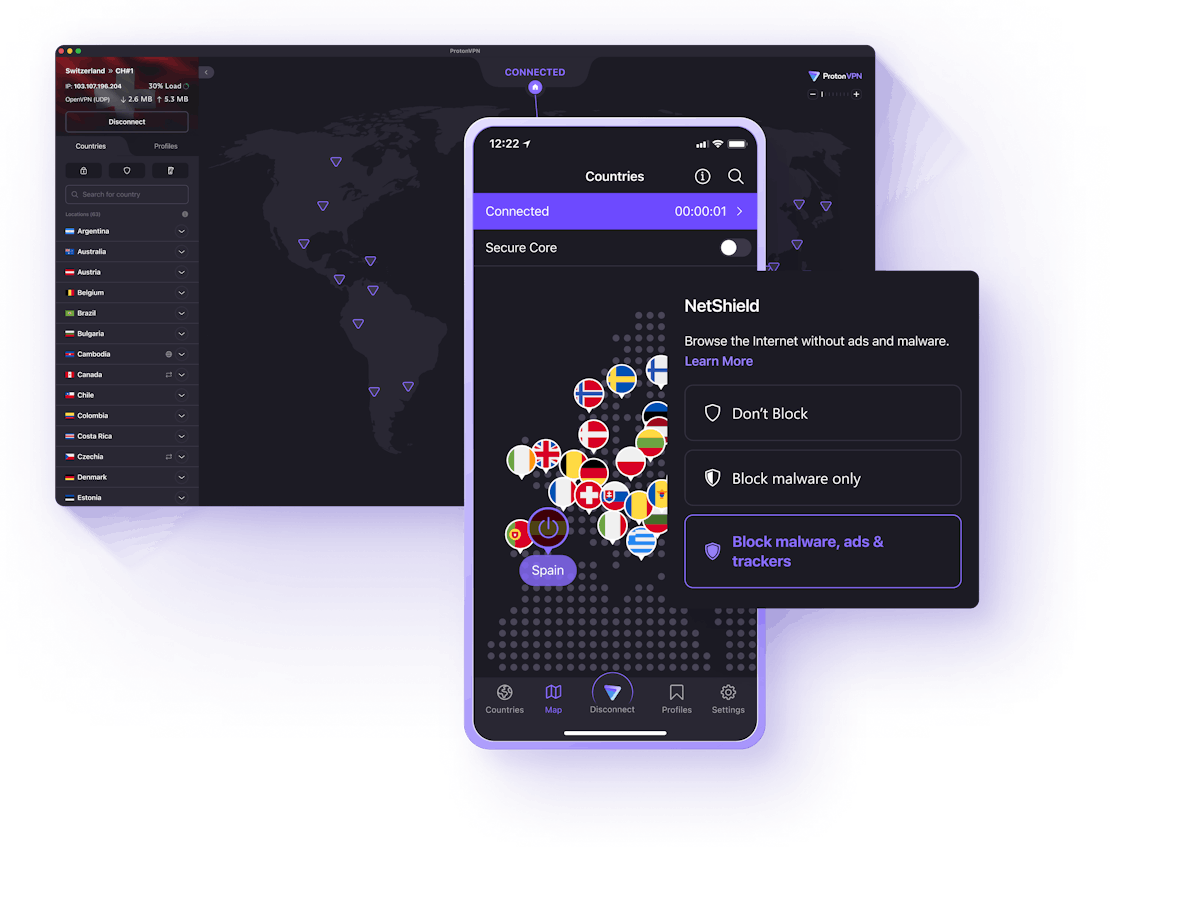 Comprehensive VPN security
Proton VPN doesn't just protect your browsing traffic with strong encryption, we also protect your DNS queries by routing them through the encrypted tunnel too. When you browse with Proton VPN, your sessions are additionally protected by perfect forward secrecy — so even if one internet session is compromised, the rest remain secure.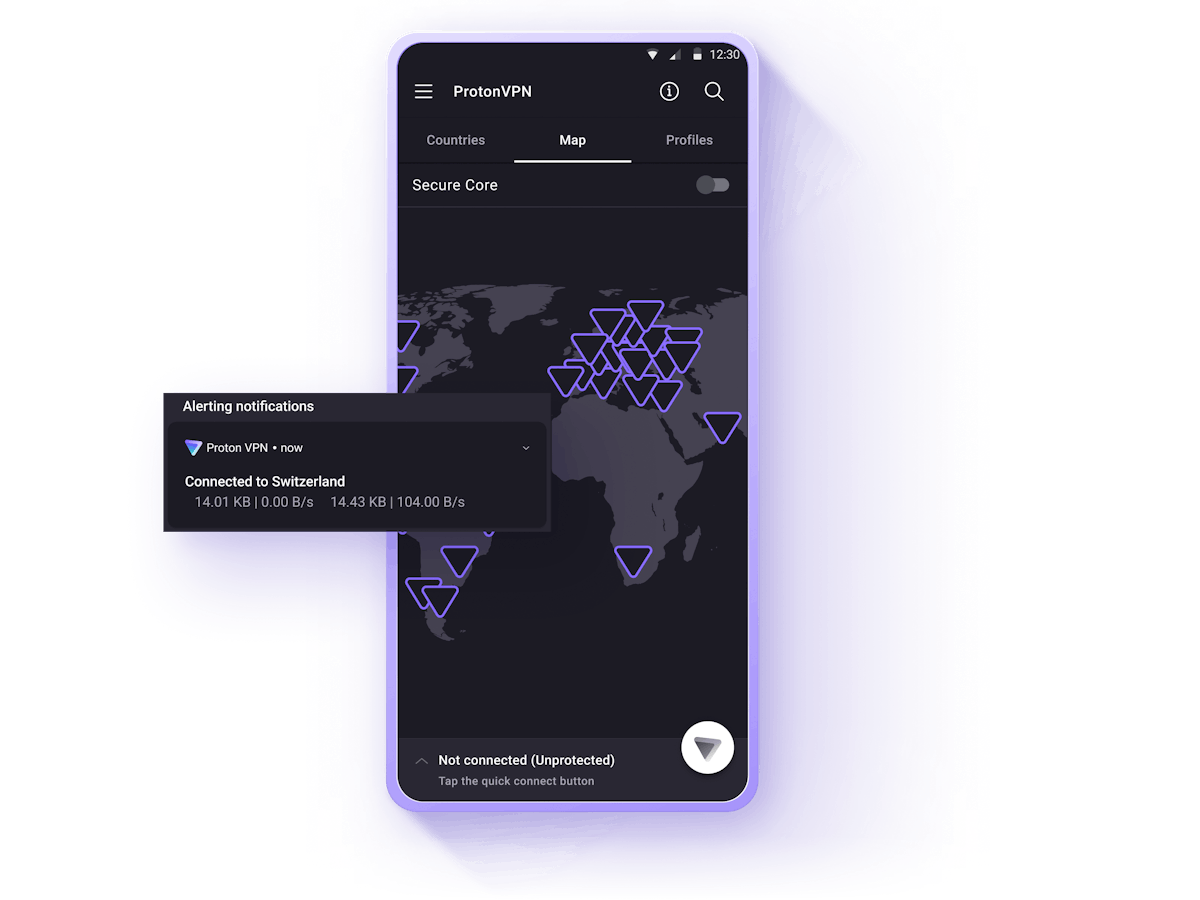 Open source and independently audited
We don't expect anyone to trust our word alone, which is why we were the first VPN provider to make all our apps open source. You can see for yourself how our apps work. We have also commissioned independent professionals to conduct security audits on our apps, the results of which are public for anyone to see.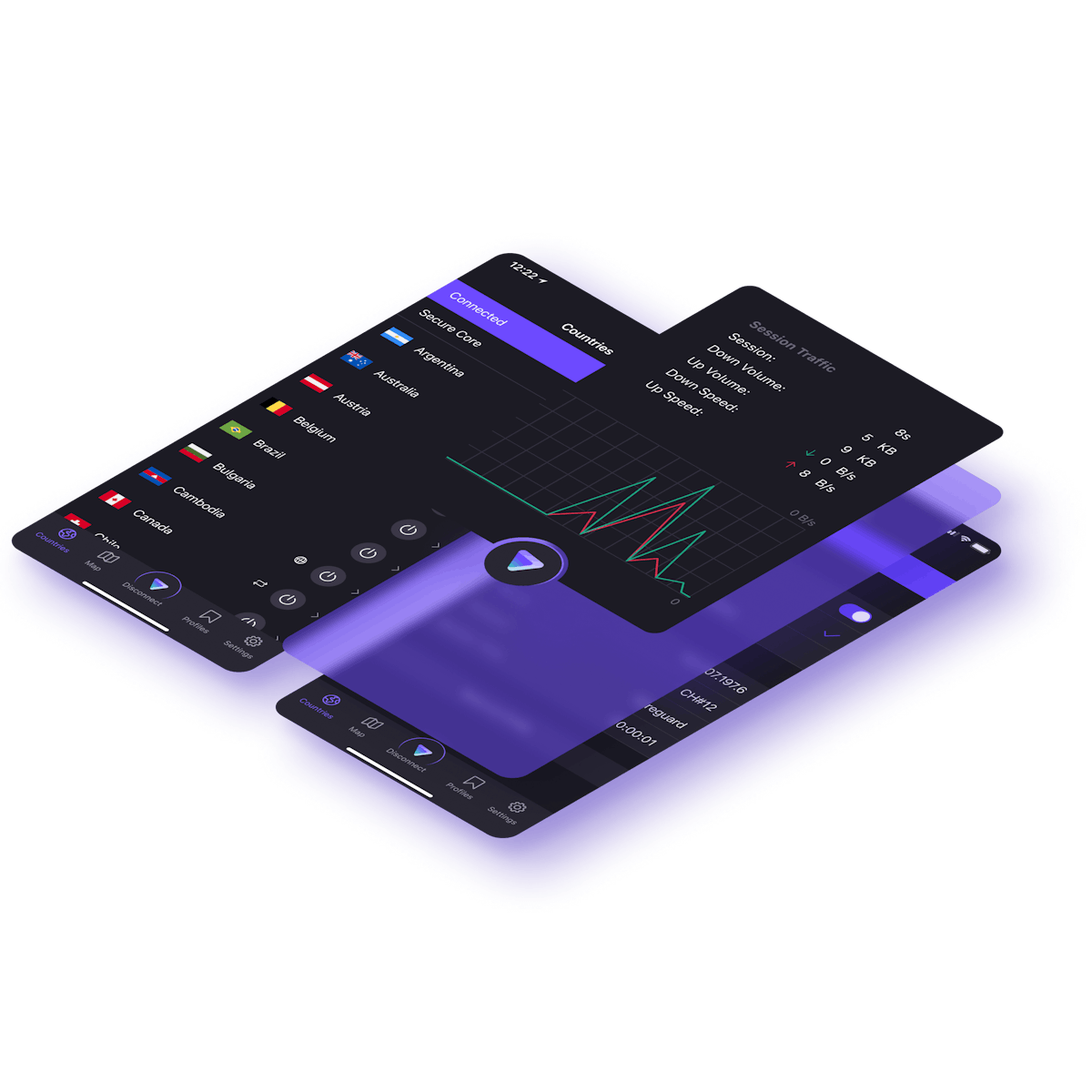 Frequently Asked Questions