An audited, open source VPN for Moldova
Proton VPN's high-speed servers in Moldova enable you to browse the internet swiftly and privately. Stream your favorite videos without buffering or delays using the WireGuard VPN protocol, our 10 Gbps servers, and our unique VPN Accelerator.
Connect to high-speed, 10 Gbps VPN servers

Browse up to 400% faster with VPN Accelerator

Stream your favorite shows and movies in HD without buffering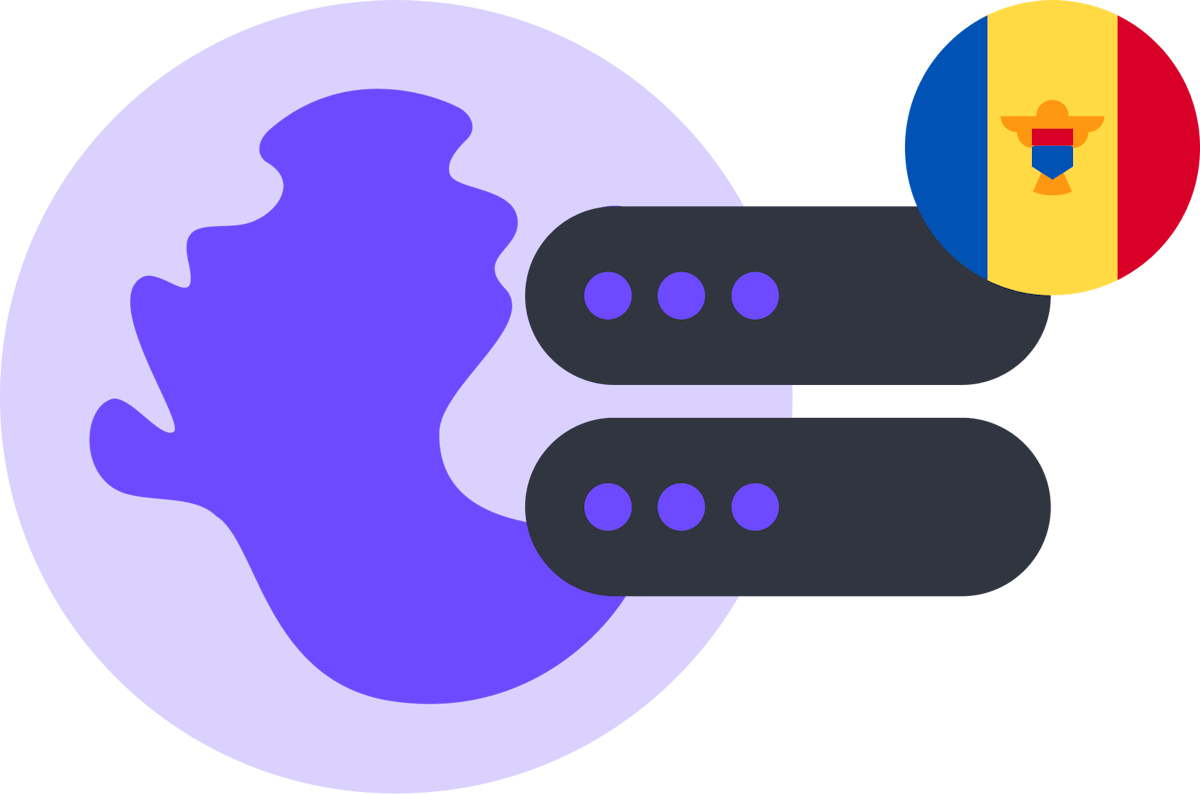 Take back your privacy with Proton VPN
Connect to our high-speed VPN servers via our easy-to-use apps to unblock the internet and start browsing with a Moldovan IP address. Protecting your privacy online doesn't mean sacrificing your internet speeds.
Keep your browsing private
Proton VPN has a strict no-logs policy, meaning we do not record your browsing history, IP address, or any other identifying information.
Hide your IP address
Use Proton VPN to hide your IP address from the websites you're visiting and use public WiFi safely.
Bypass censorship
Our alternative routing feature makes Proton VPN resistant to censorship attempts, allowing you to bypass local internet blocks and access censored content.
High-speed VPN
Our unique VPN Accelerator technology can increase our VPN speed by over 400%, especially over unstable internet connections.
Strong encryption
Proton VPN offers advanced security features, like our Secure Core architecture that uses hardened VPN servers, to protect you from surveillance and attacks.
Open-source apps
All our apps are open source and have been audited by independent experts. We have published the results of these independent security audits on our website.
swipe right or left to explore all values
Get a Moldovan IP address in seconds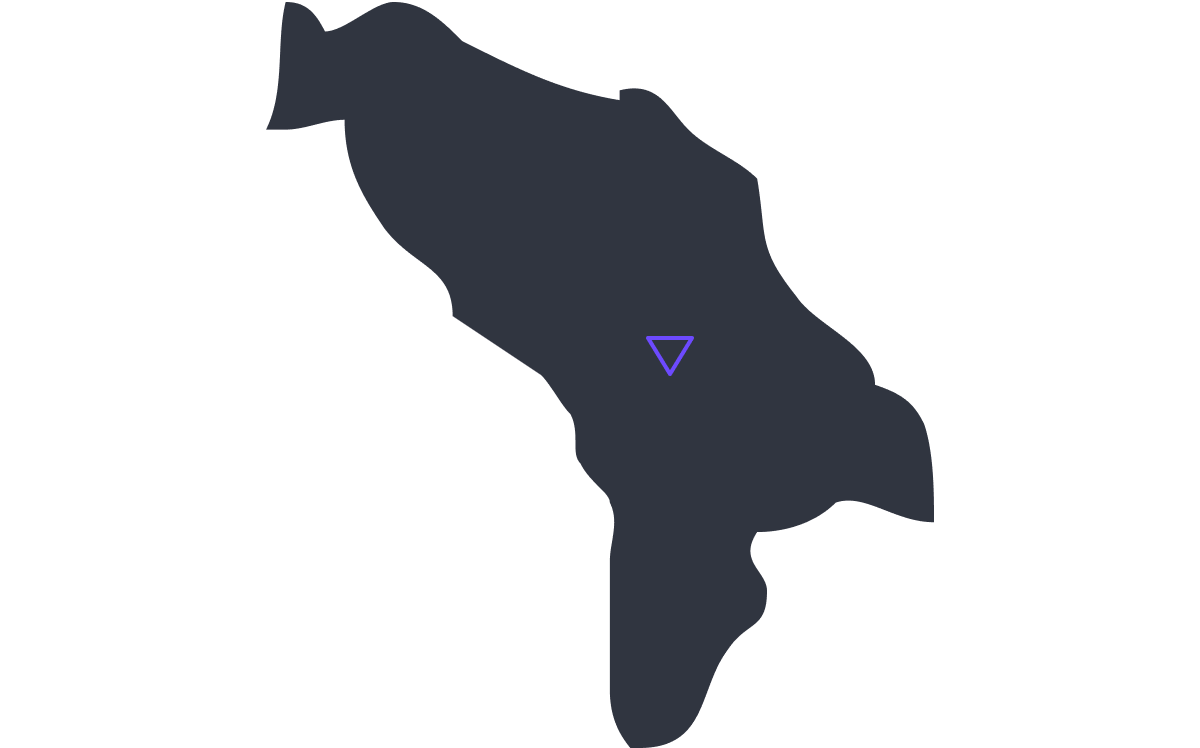 Proton VPN's global network of high-speed 10 Gbps servers guarantees a safe, private, and fast connection to the internet. We have five servers in Moldova, making it easy to watch unlimited entertainment, defeat government censorship, and stay secure.
Connect to Moldovan VPN servers in three easy steps
More reasons to connect to Proton VPN servers in Moldova
Trustworthy and transparent
Founded by scientists who met at CERN, Proton's vision is to create an internet where privacy is the default. We offer a free option for all our services, so that everyone everywhere will always be able to protect their online information.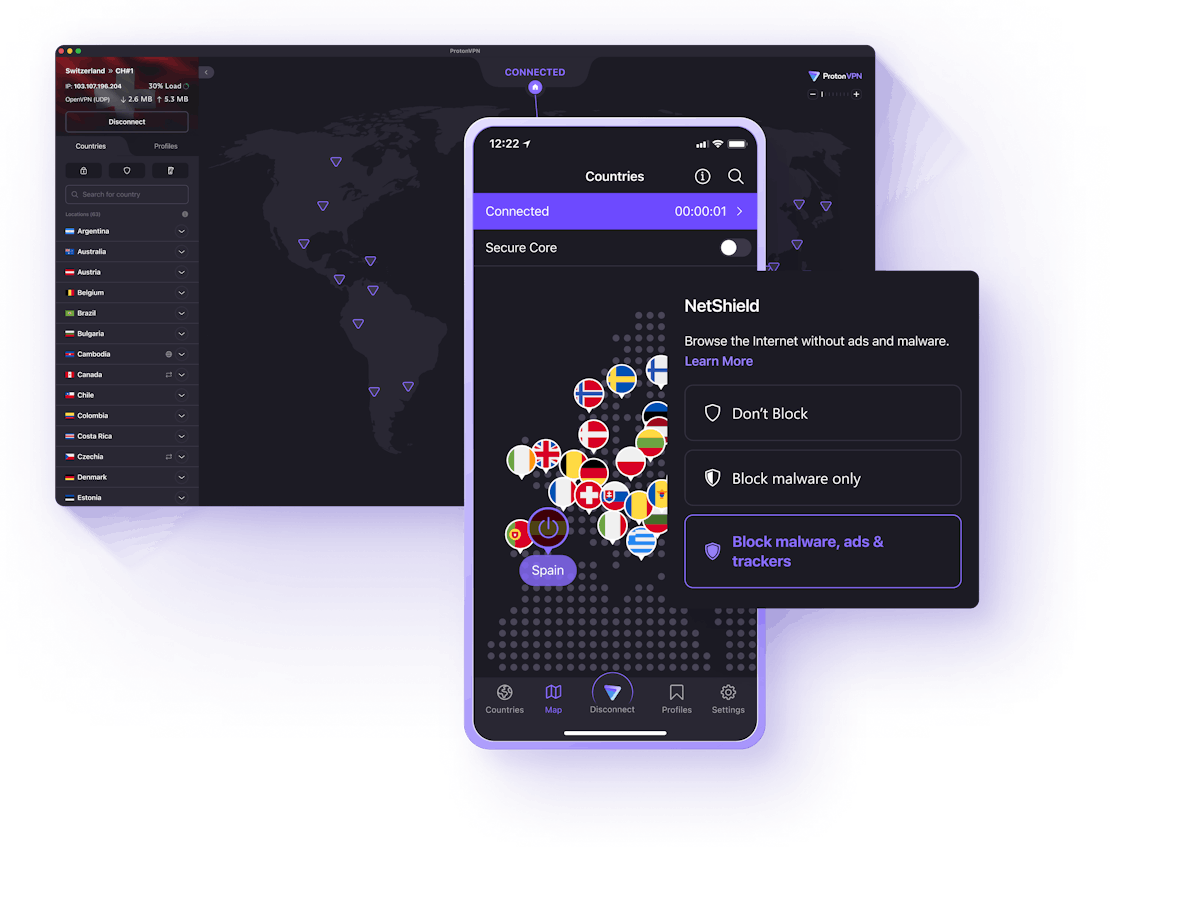 Privacy-first VPN
Using Proton VPN lets you easily protect your privacy. Our encryption prevents your internet provider from monitoring your online activity and the websites you visit from seeing your IP address. We also implement a strict no-logs policy, ensuring your browsing stays private.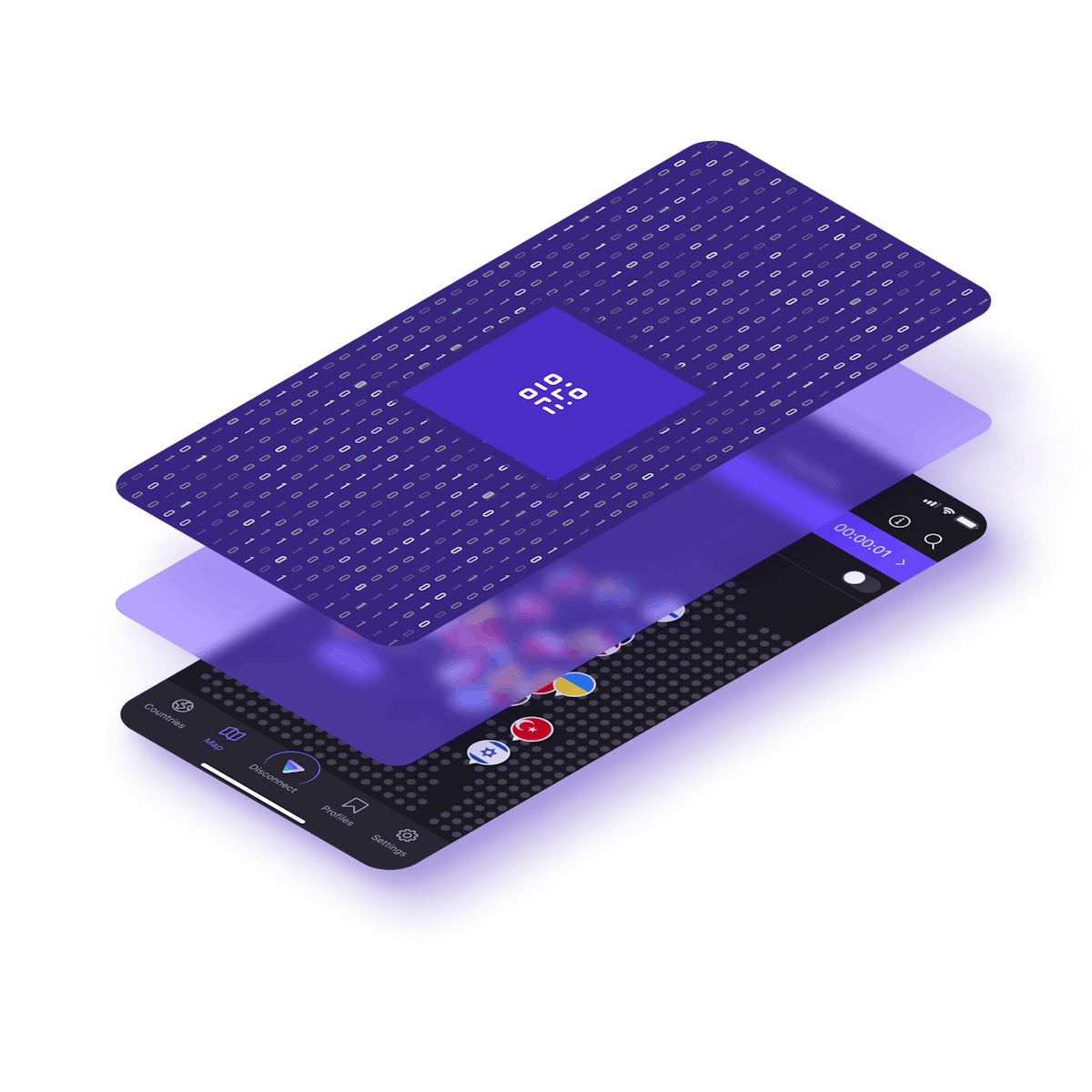 Bypass censorship and access blocked content
Proton VPN lets you bypass government censorship and access blocked sites by using the OpenVPN protocol and advanced features such as alternate routing. Easily connect to over 1,300 servers in over 60 countries to access the internet without restrictions.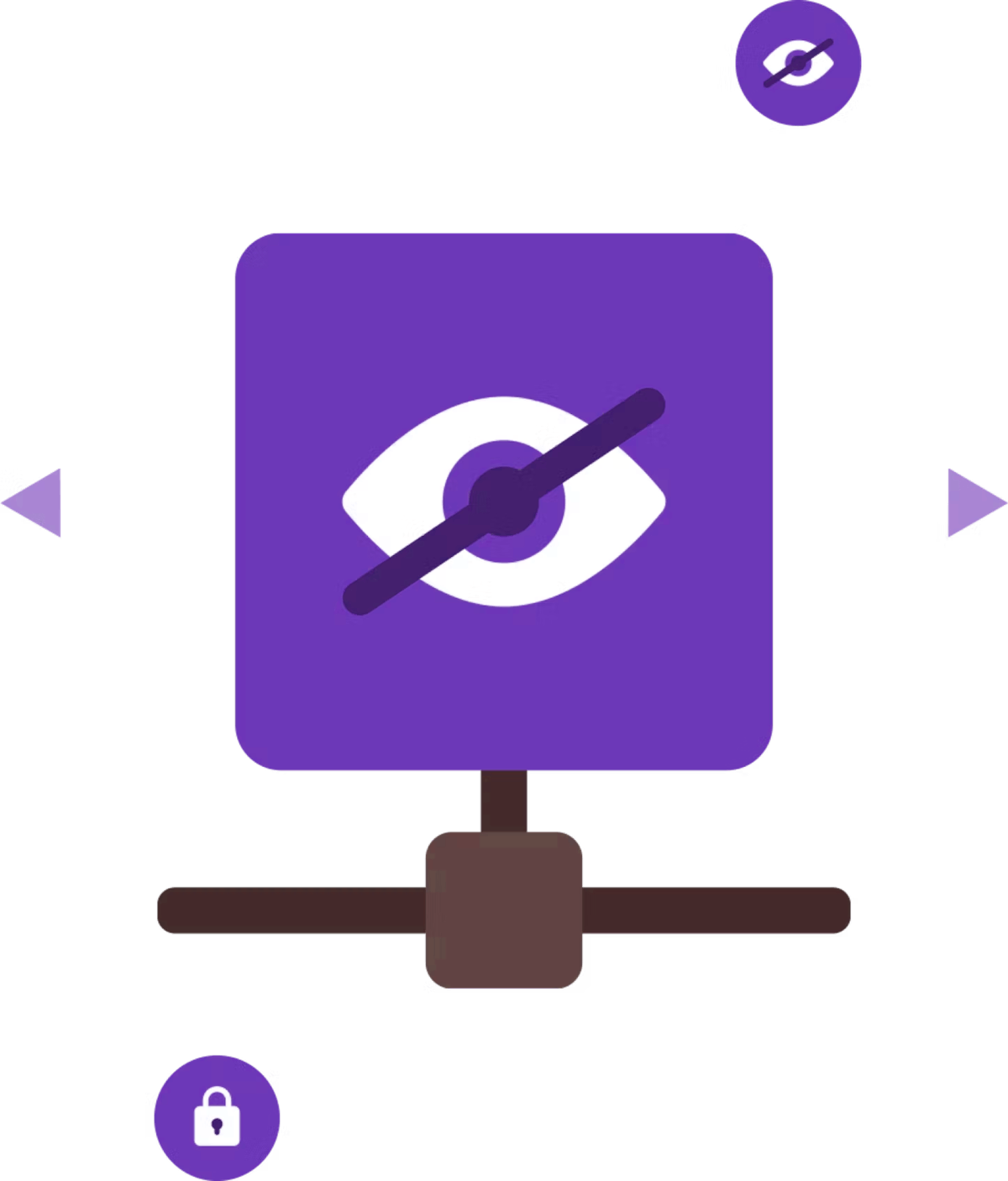 Comprehensive VPN security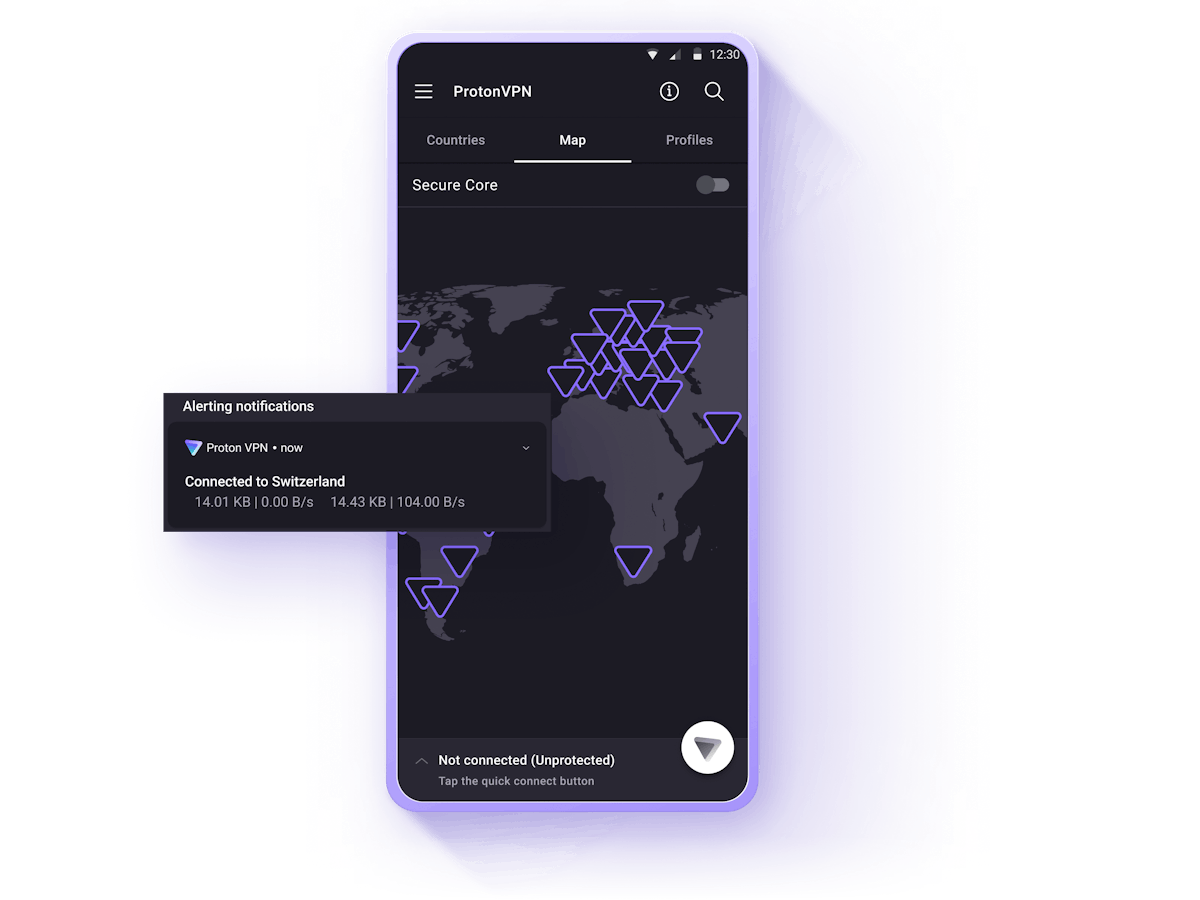 Open source and independently audited
We don't expect anyone to trust our word alone, which is why we were the first VPN provider to make all our apps open source. You can see for yourself how our apps work. We have also commissioned independent professionals to conduct security audits on our apps, the results of which are public for anyone to see.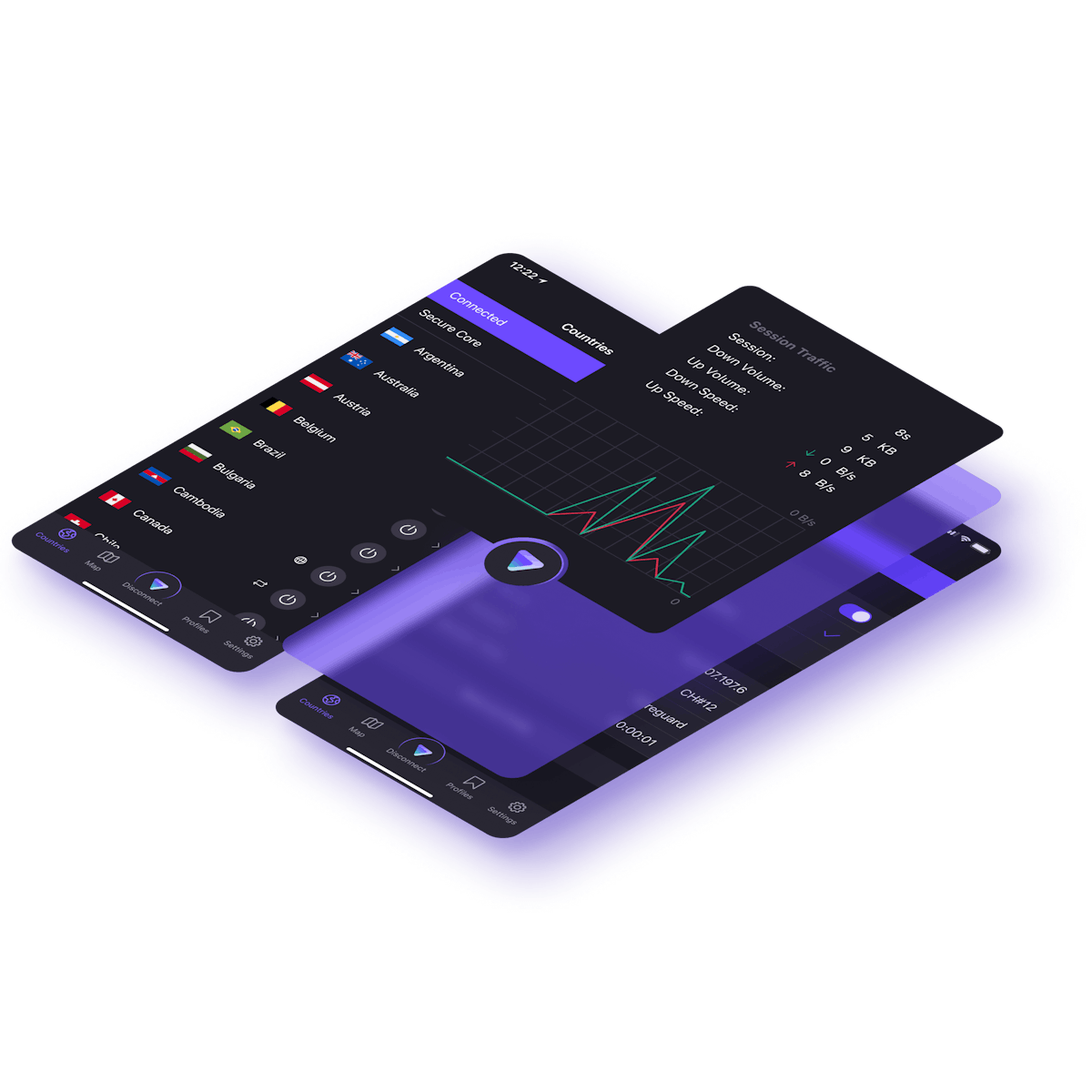 Frequently Asked Questions
If you live in Moldova and you're looking for a safe and secure VPN, Proton VPN is the best choice. Proton VPN does not display ads, has a strict no-logs policy, and has over 1,500 servers in 60+ countries. Since Proton VPN is based in Switzerland, you can also benefit from strong privacy protections provided by Swiss laws.
A VPN can serve an important role no matter where you are, including in Moldova. By connecting to a VPN, you access the internet as though you were in another country, bypass censorship attempts, protect your internet from hackers, and prevent attempts to monitor your online browsing.