A VPN for South Korea that fights online censorship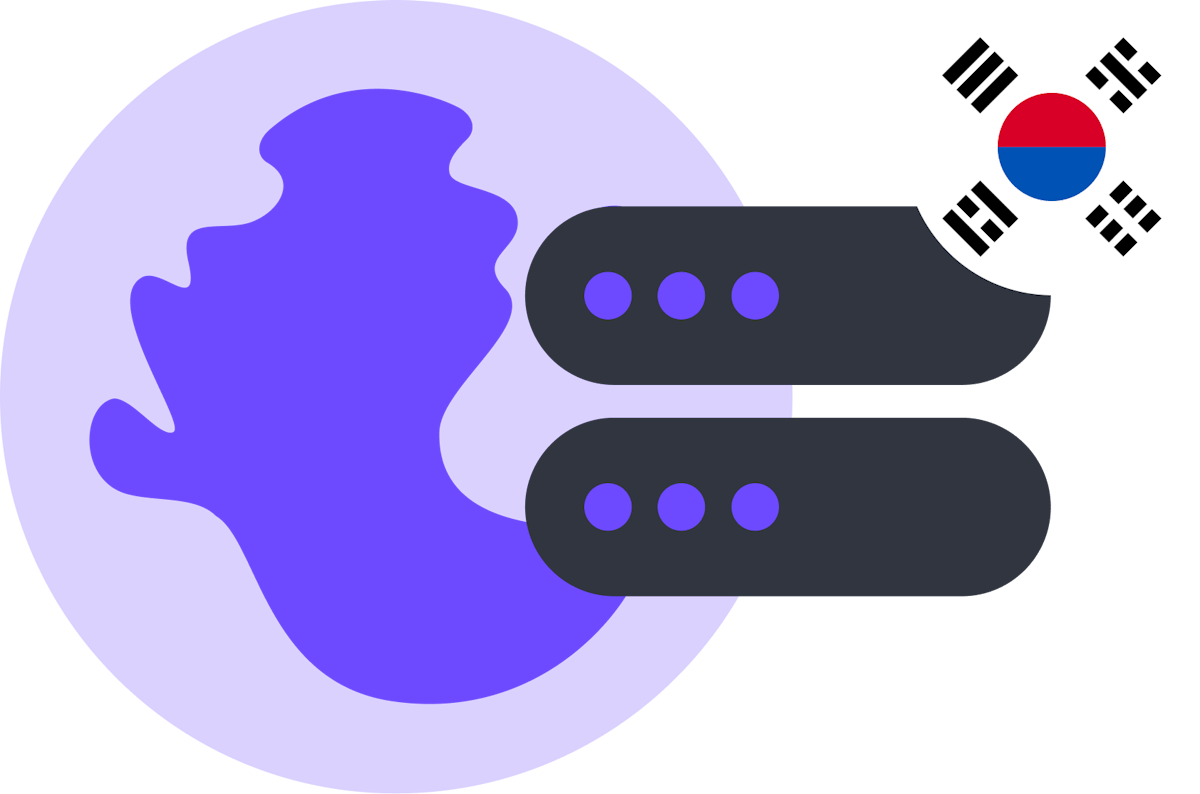 Internet freedom with Proton VPN
Hide your IP address and get a secure new online identity by connecting to our high-speed servers in Korea. With Proton VPN, you can access the internet securely without censorship or throttling.
Bypass censorship
Connect to Proton VPN servers to access content and websites blocked by your local internet service provider.
Keep your browsing private
We follow a strict no-logs policy, which means we do not record any information about your online activity or other identifying metadata.
Borderless internet
Stay up-to-date with your favorite content, even when traveling to more restrictive regions.
Stream everything
Unblock geo-restricted content from anywhere on all your favorite streaming platforms.
Make privacy simple
Our easy-to-use app lets you quickly connect to our servers in Korea.
Unlimited bandwidth
We don't impose any artificial restrictions on your browsing speeds.
swipe right or left to explore all values
Get a Korean IP address in seconds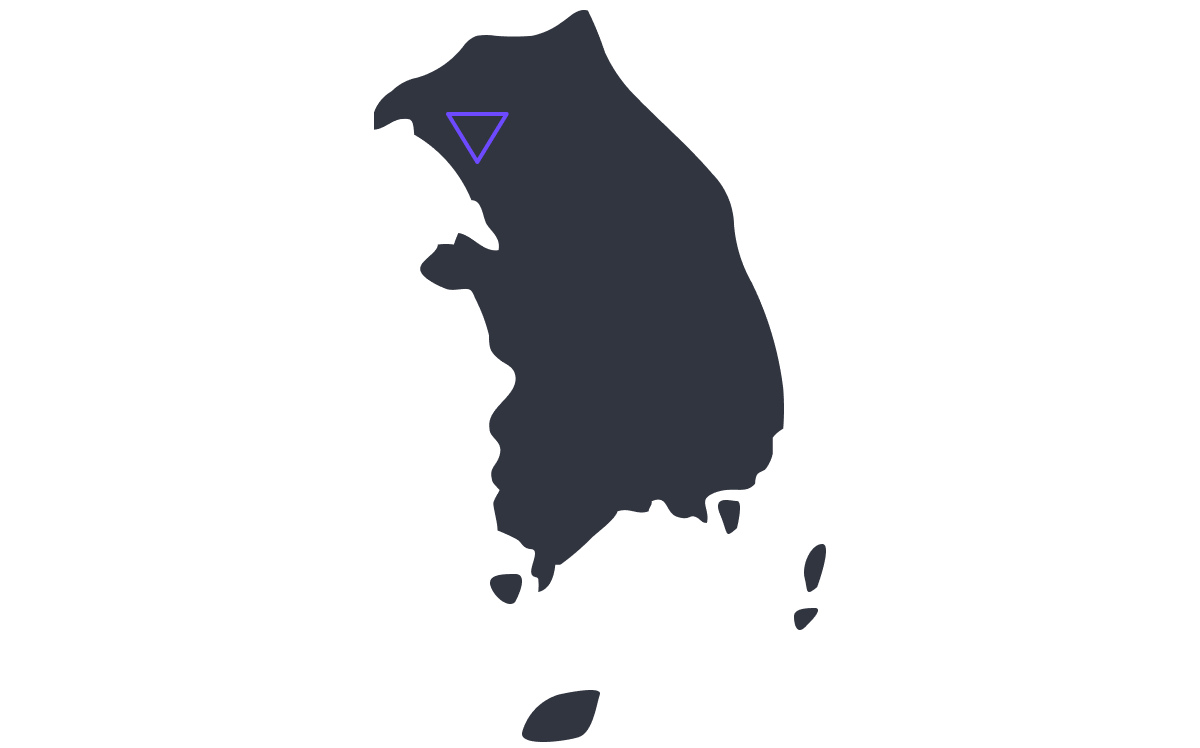 Proton VPN's global network of high-speed 10 Gbps servers guarantees a safe, private, and fast connection to the internet. We have eight servers in Korea, making it easy to watch unlimited entertainment, defeat government censorship, and stay secure. Proton VPN gives you access to over 3,000 servers in over 65 countries.
Connect to VPN servers in Korea in 3 easy steps
More reasons to connect to Proton VPN servers in Korea
Privacy-first VPN protection
Everyone should be able to choose who they share their data with. Using Proton VPN keeps your internet activity hidden from your internet service provider, prevents websites from tracking you around the web, and protects you while you are connected to public WiFi.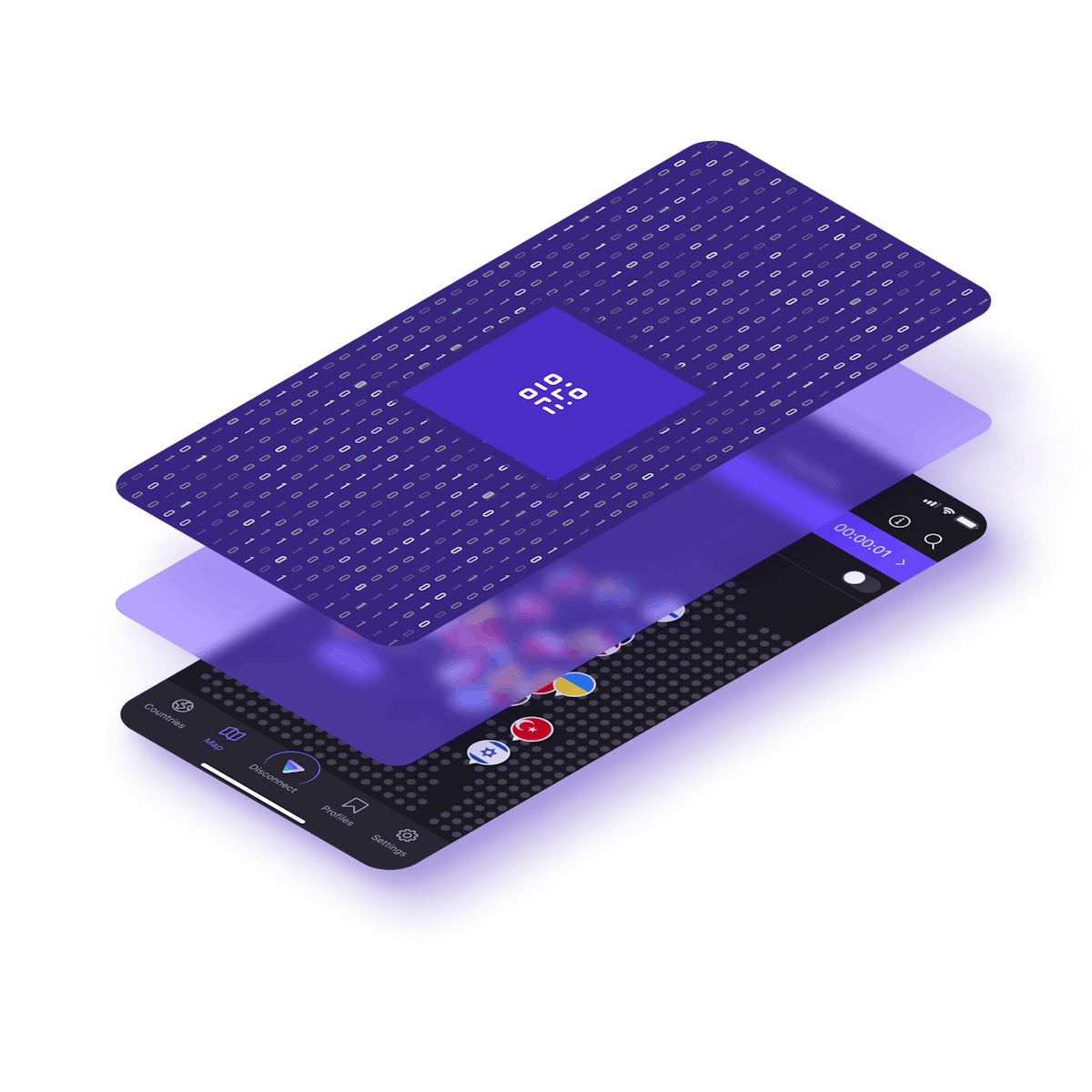 Comprehensive VPN security
Proton VPN makes it easy to keep your online activity secure. Anyone who connects to Proton VPN can protect their data with secure encryption for both their network traffic and DNS queries. We also only use strong VPN protocols that are known to be secure.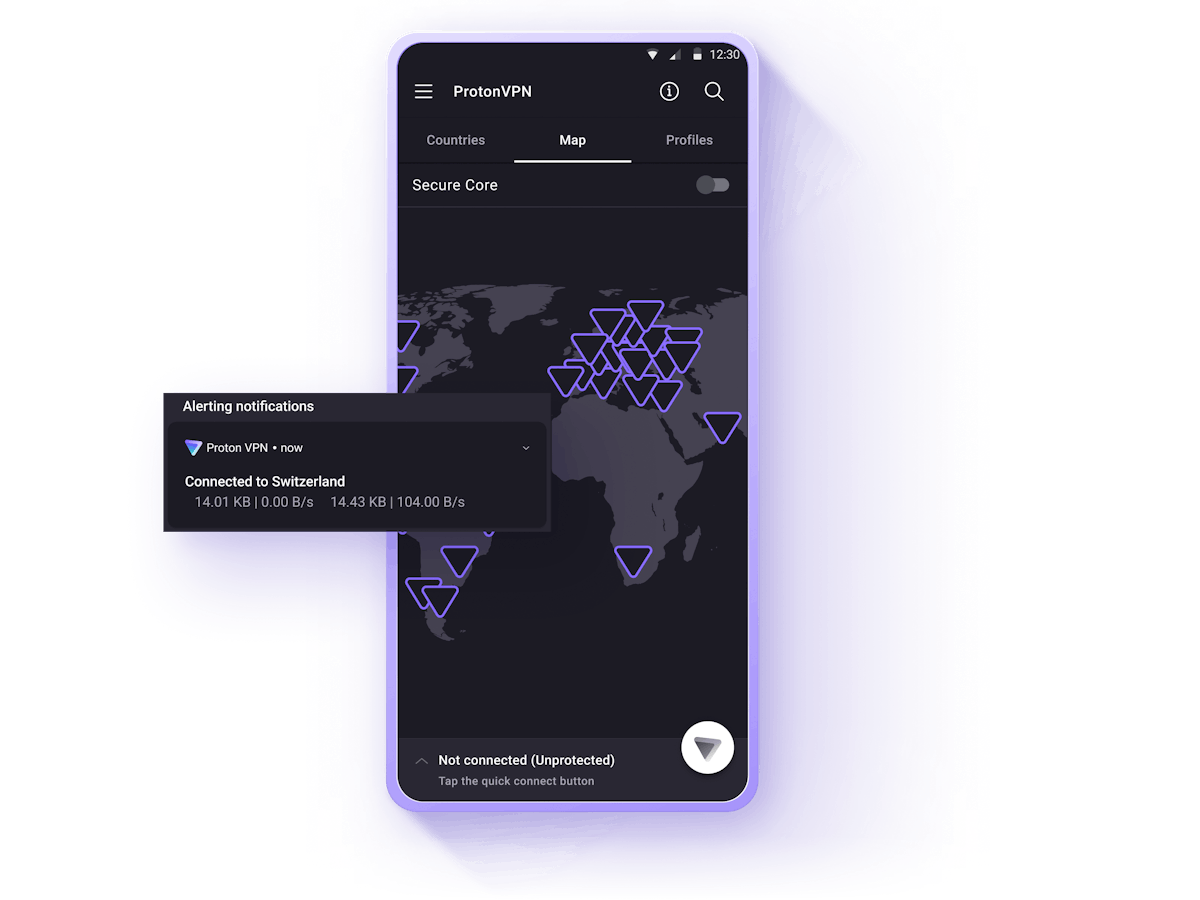 Bypass censorship and access blocked content
Proton VPN helps you circumvent government censorship and internet blocks no matter where you are. By connecting to any of our over 3,000 servers located in over 65 countries, you can easily access the internet and unblock censored content.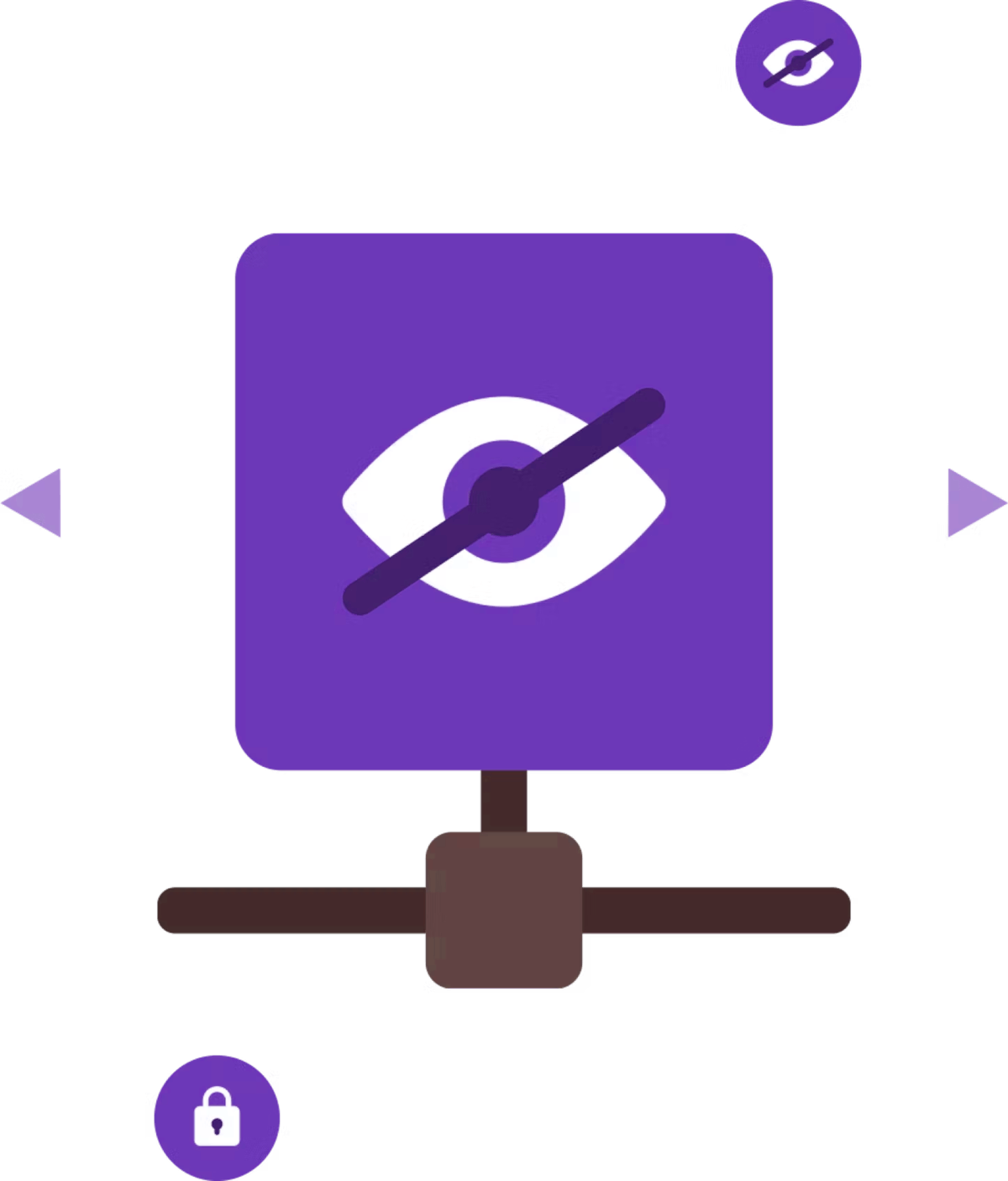 Fast VPN connections and our unique VPN Accelerator
VPN Accelerator improves our VPN connection speeds by over 400%. The VPN Accelerator's effects are the greatest when the VPN server you connect to is geographically far away, meaning no matter what server you connect to or where it is, you can expect a fast and stable browsing experience.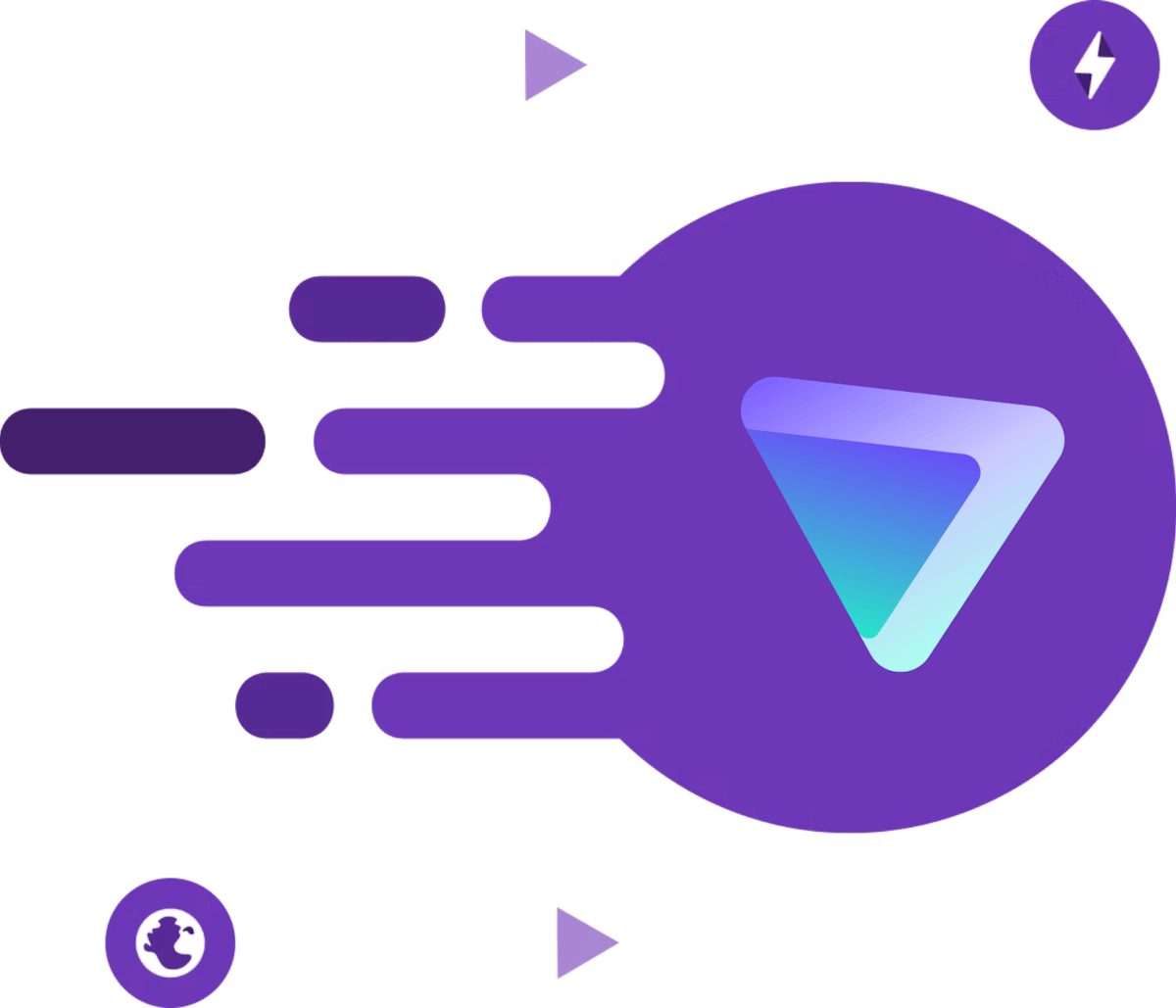 A trustworthy and transparent VPN
Proton VPN was created by scientists who met at CERN, the birthplace of the World Wide Web. We are experts in privacy and security, and we built Proton Mail, the world's largest encrypted email provider. Our mission is to make the internet a more secure and private place.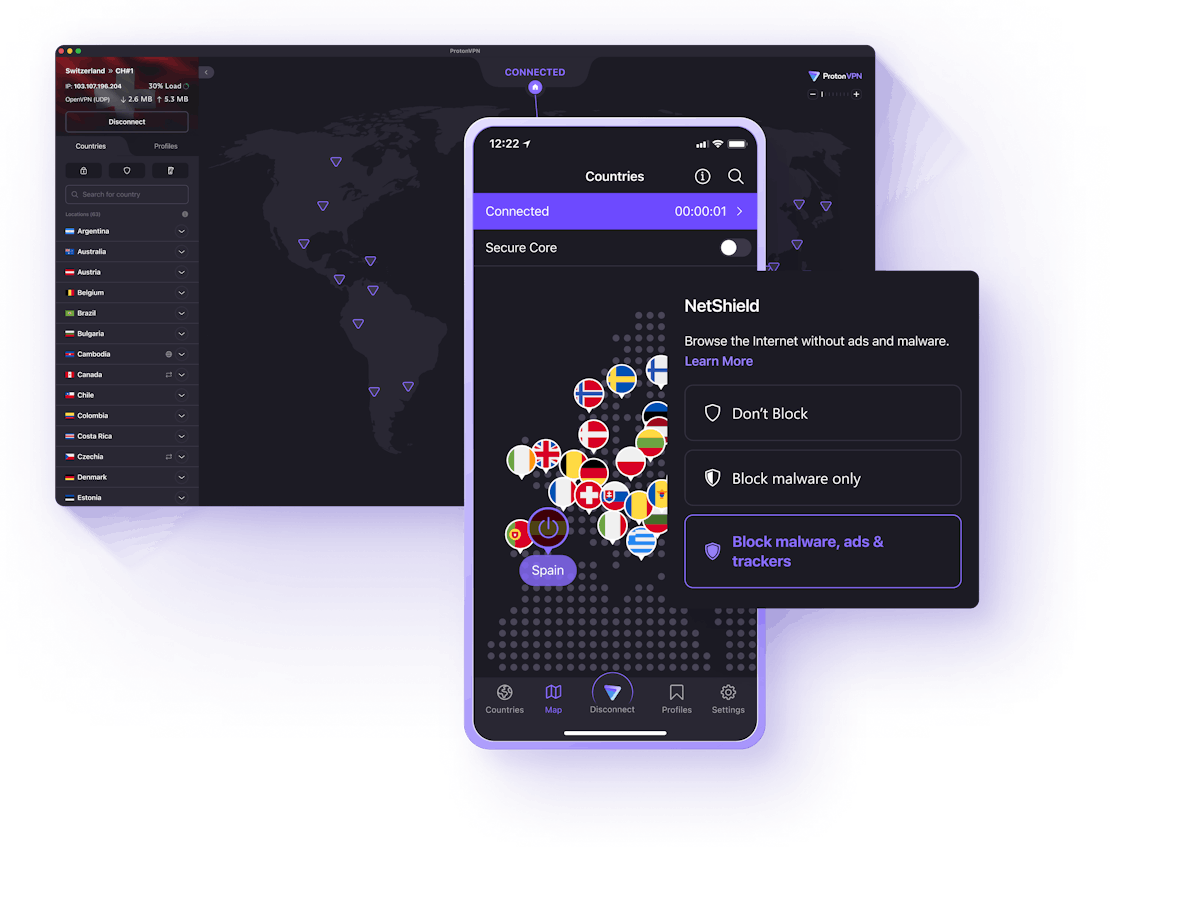 Frequently Asked Questions