Proton VPN Observatory (2023)
Documenting spikes in Proton VPN use as people fight for online freedom.
VPNs are essential tools to combat internet censorship. At Proton VPN, we regularly see signups spike following major geopolitical events around the world, be they protests, contested elections, or government crackdowns. To see how people worldwide fight internet censorship, we've begun documenting all significant spikes in Proton VPN usage.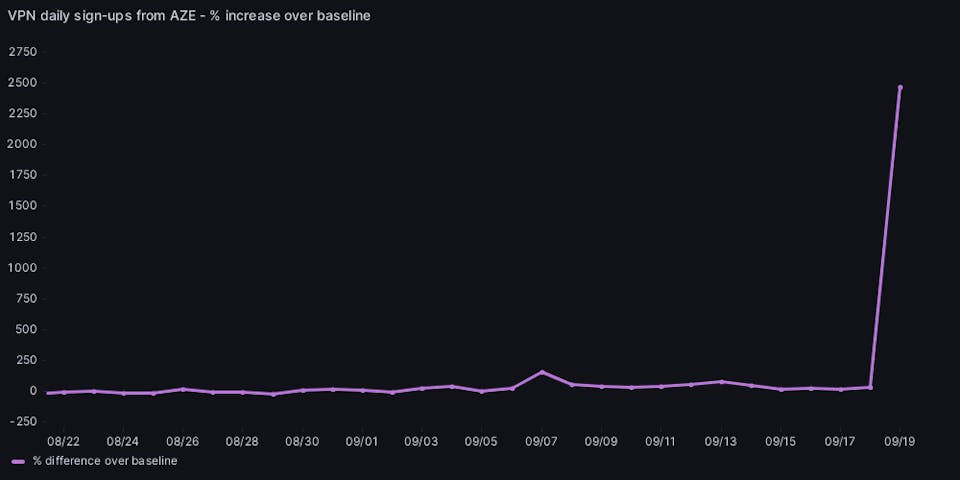 Azerbaijan - September 20, 2023
2,500% increase in signups
Increase in Signups in Azerbaijan following an offensive launched in Nagorno-Karabakh region with bombing raids hitting the regional capital of Stepanakert.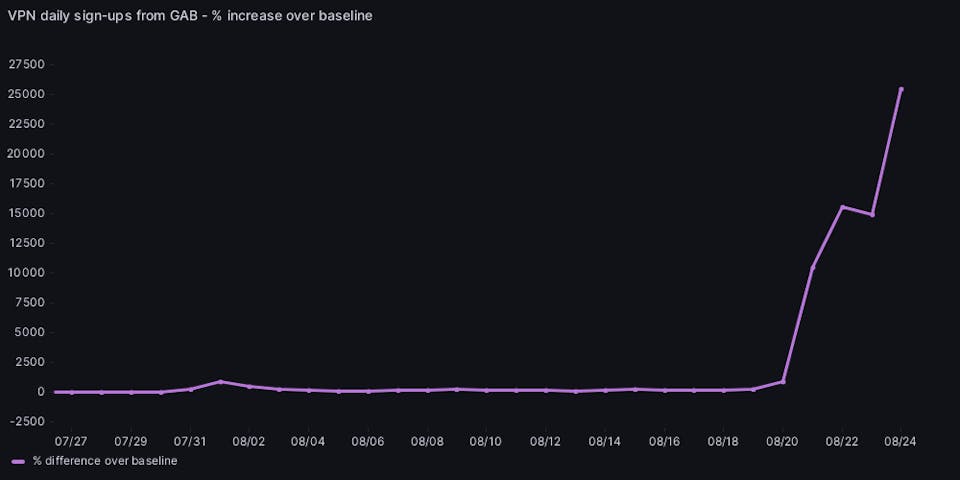 Gabon - August 25, 2023
25,000% increase in signups
Sign ups in Gabon continue to spike for a fourth day with daily sign ups currently 25,000% above baseline. A clear cause has yet to be confirmed but it's possible users are signing up ahead of the national elections on August 26, 2023.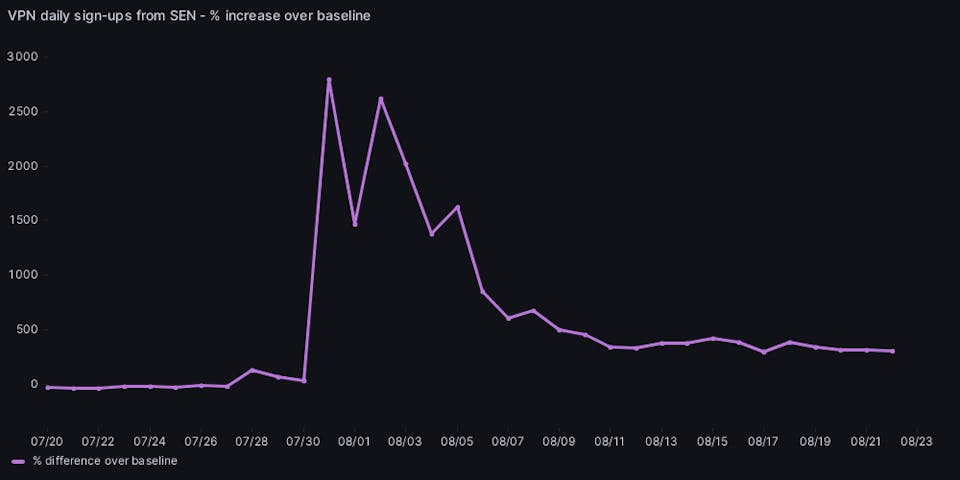 Senegal - July 31, 2023
2,800% increase in signups
Public protests and internet restrictions - Senegalese authorities restricted internet access, reportedly in response to violent protests following the arrest of opposition leader Ousmane Sonko. TikTok was subsequently blocked on August 2 coinciding with a second spike as protests continued.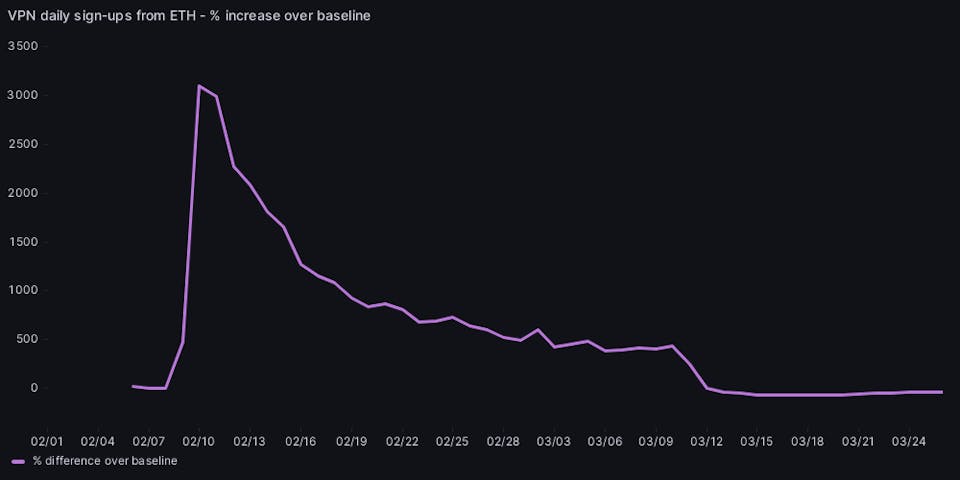 Ethiopia - February 9, 2023
3,000% increase in signups
Internet censorship and social media platforms blocked - Ethiopian authorities have blocked people in the country from accessing selected social media platforms for months.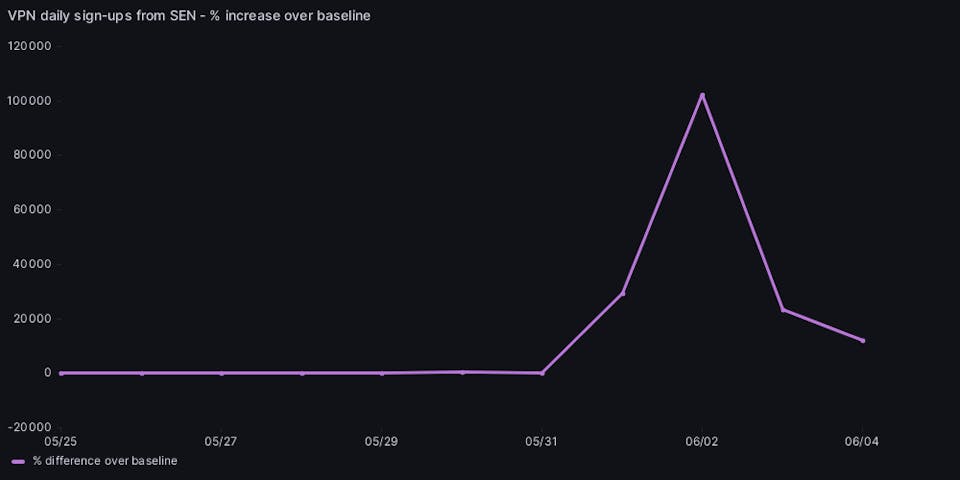 Senegal - June 2, 2023
100,000% increase in signups
Public protest and social media restrictions - In early June, social media platforms were restricted (including Facebook, Twitter, WhatsApp, Instagram, YouTube, Telegram and more), reportedly due to political events in the country.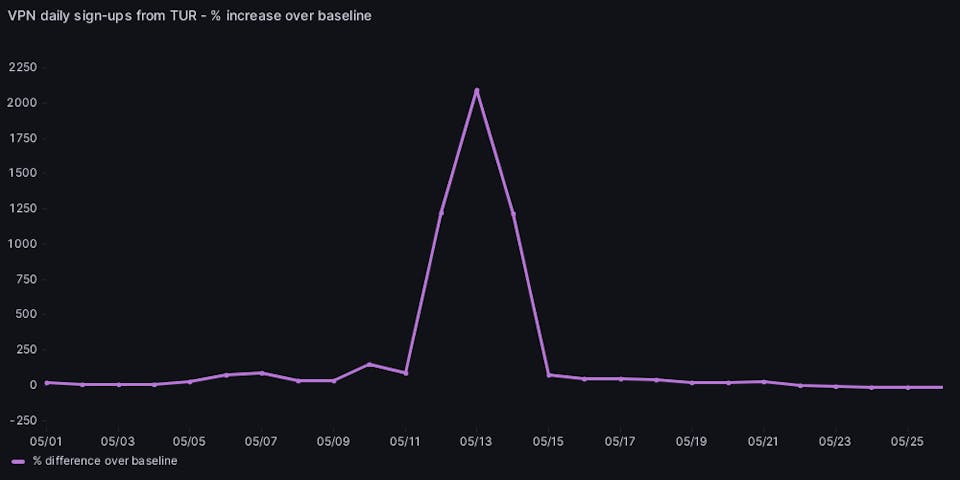 Turkey - May 13, 2023
2,100% increase in signups
Presidential elections in Turkey - There was reportedly fear of potential censorship and internet shutdowns ahead of the presidential elections in the country.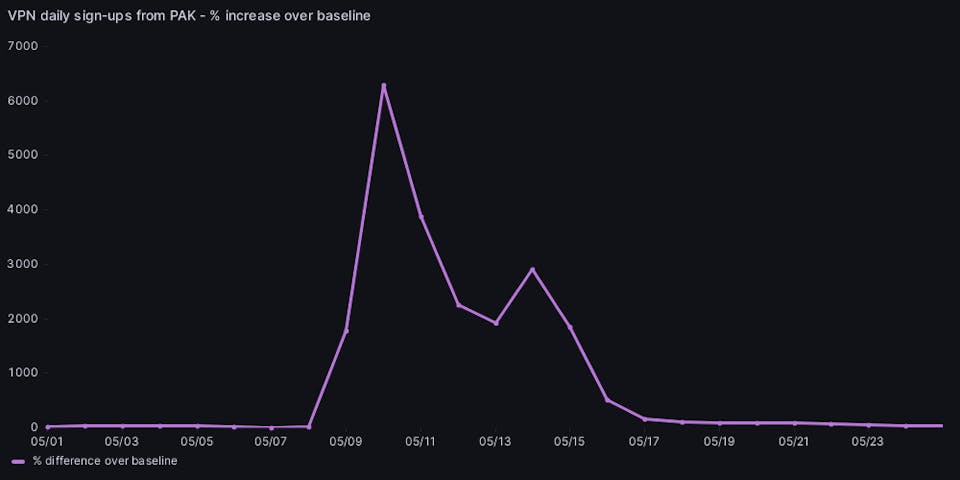 Pakistan - May 9, 2023
6,000% increase in signups
Arrest of former Prime Minister and protests - On May 9, paramilitary troops found their way into a courthouse in Islamabad to arrest former Prime Minister Imran Khan after months of ongoing political turmoil in the country.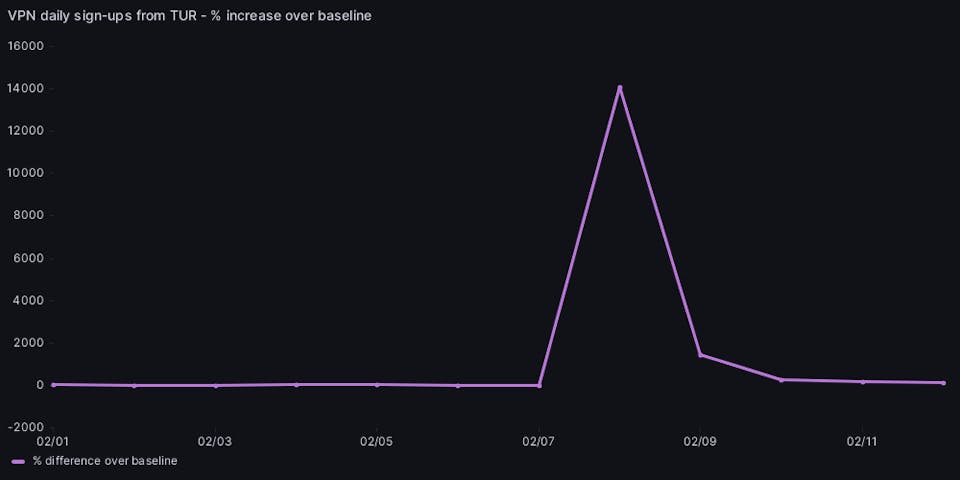 Turkey - February 8, 2023
15,000% increase in signups
Criticism of disaster response - In the aftermath of the earthquake, access to Twitter was reportedly temporarily restricted by the Turkish government.
Proton VPN's mission is to ensure freedom of speech and fight online censorship everywhere. We're proud to stand up for online freedom and enable people to access a free and open internet.