Proton VPN Observatory (2022)
Documenting spikes in Proton VPN use as people fight for online freedom.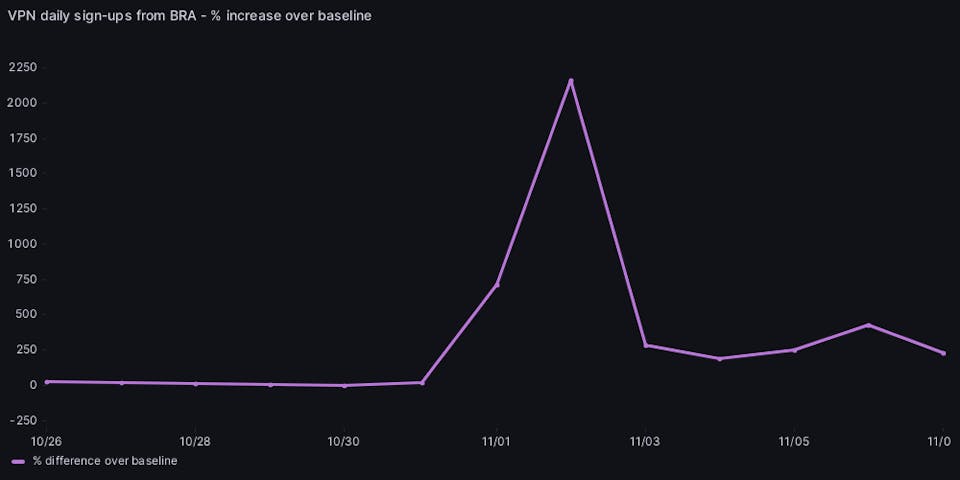 Brazil - November 2, 2022
2,200% increase in signups
Presidential elections in Brazil - Tensions erupted during the presidential elections in the country.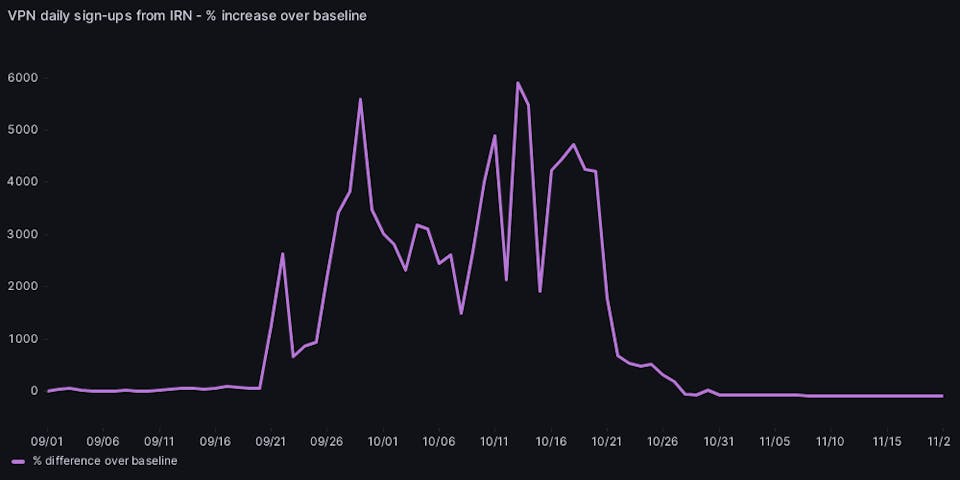 Iran - October 16, 2022
6,000% increase in signups
Public protests - After the outbreak of the protests, Iranian authorities attempted to stifle dissent by cracking down on the internet and blocking most social media platforms.
Sri Lanka - April 3, 2022
40,000% increase in signups
Sri Lanka PM declares state of emergency, curfew - Sri Lankan Prime Minister declared a state of emergency leading to more protests amid an economic crisis in the country.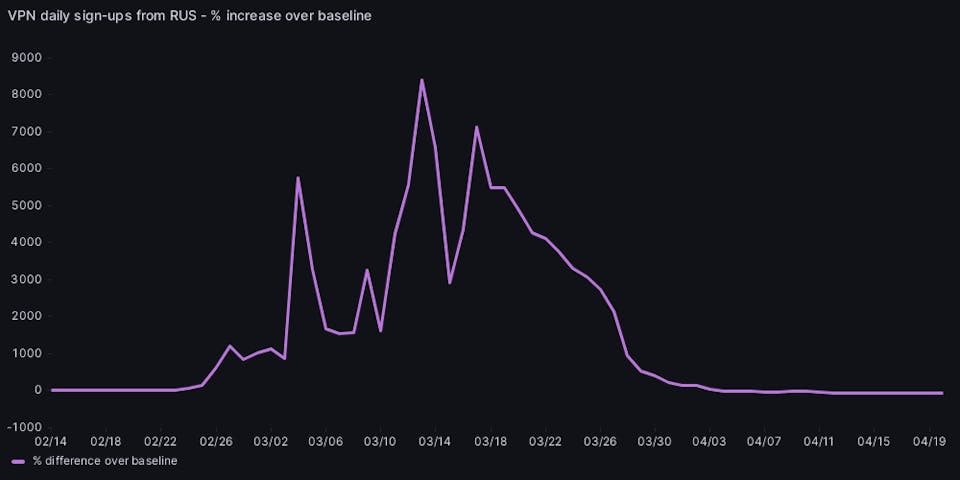 Russia - March 24, 2022
9,000% increase in signups
Russian invasion of Ukraine - Following the outbreak of the war in Ukraine, internet service providers started blocking access to several news media websites and social media in the country.
Proton VPN's mission is to ensure freedom of speech and fight online censorship everywhere. We're proud to stand up for online freedom and enable people to access a free and open internet.