Swiss legal protection, no matter where you are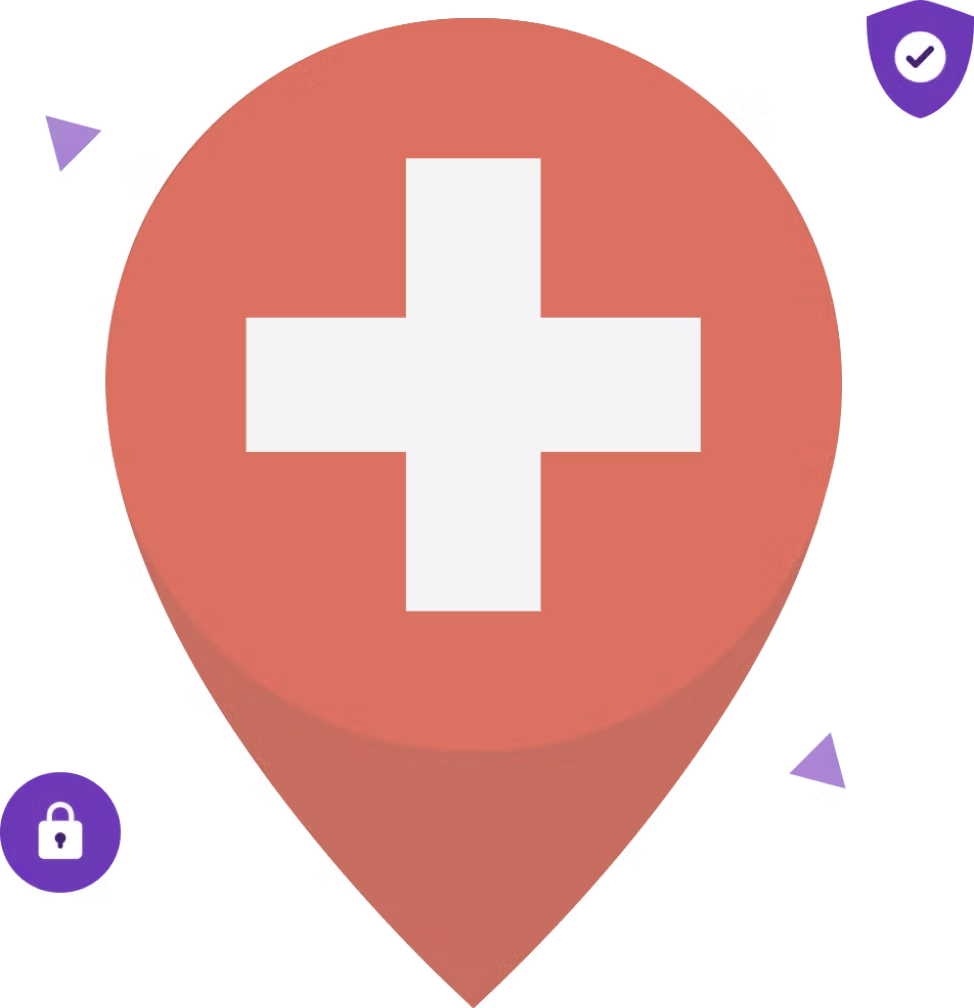 A Swiss-based VPN service
When you connect to Proton VPN, you enjoy the same legal protections that ensure the privacy of all Swiss citizens. Proton VPN is built by the same group of scientists who met at CERN and founded Proton Mail, the largest encrypted email provider. We are based in Switzerland, allowing us to pass the benefits of Swiss data protection on to you.
No-logs VPN
The laws in Switzerland allow us to implement a strict no-logs policy, which means we do not monitor your IP address, your session lengths, your browsing history, or any other information that could identify you. Our no-logs policy has been verified by independent experts.
Strong legal protections
Under Swiss data protection regulations, we are not required to comply with requests that are not supported by a Swiss court order.
Swiss neutrality
Switzerland is well-known for its political neutrality. It is not part of the 5 Eyes, 9 Eyes, or 14 Eyes intelligence-sharing networks and is outside US and EU jurisdictions.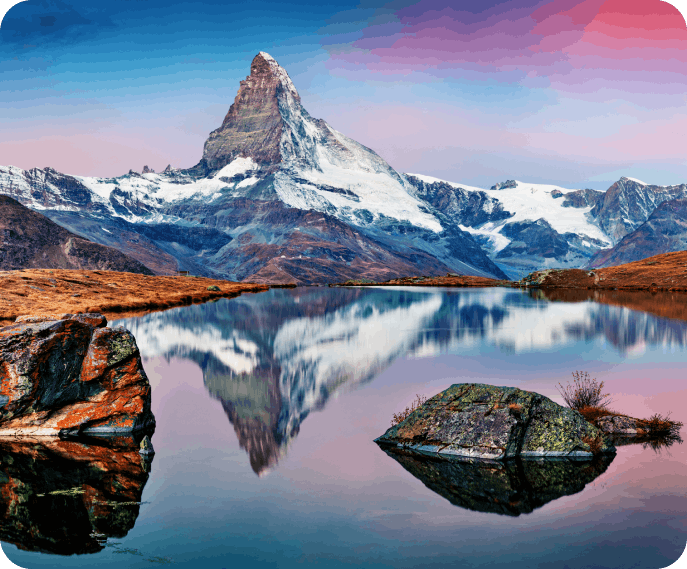 A VPN that reliably protects your privacy
NetShield Ad-blocker
Proton VPN's NetShield Ad-blocker uses DNS filtering to block ads, trackers, and malware even before they load. This keeps your device safe and can speed up your browsing.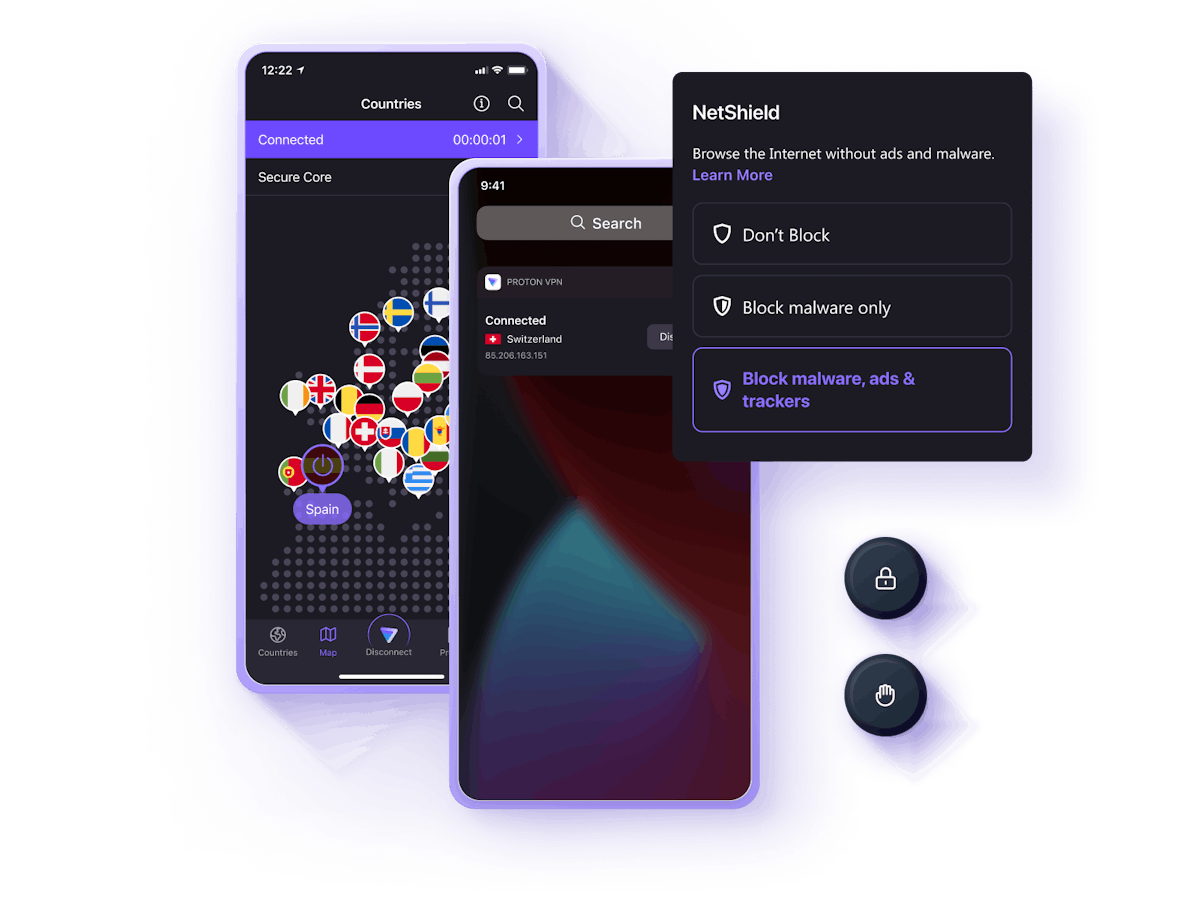 Strong encryption
Proton VPN safeguards your data by only using secure encryption ciphers without any known vulnerabilities. We also only use VPN protocols that are known to be secure, such as OpenVPN, IKEv2, and WireGuard.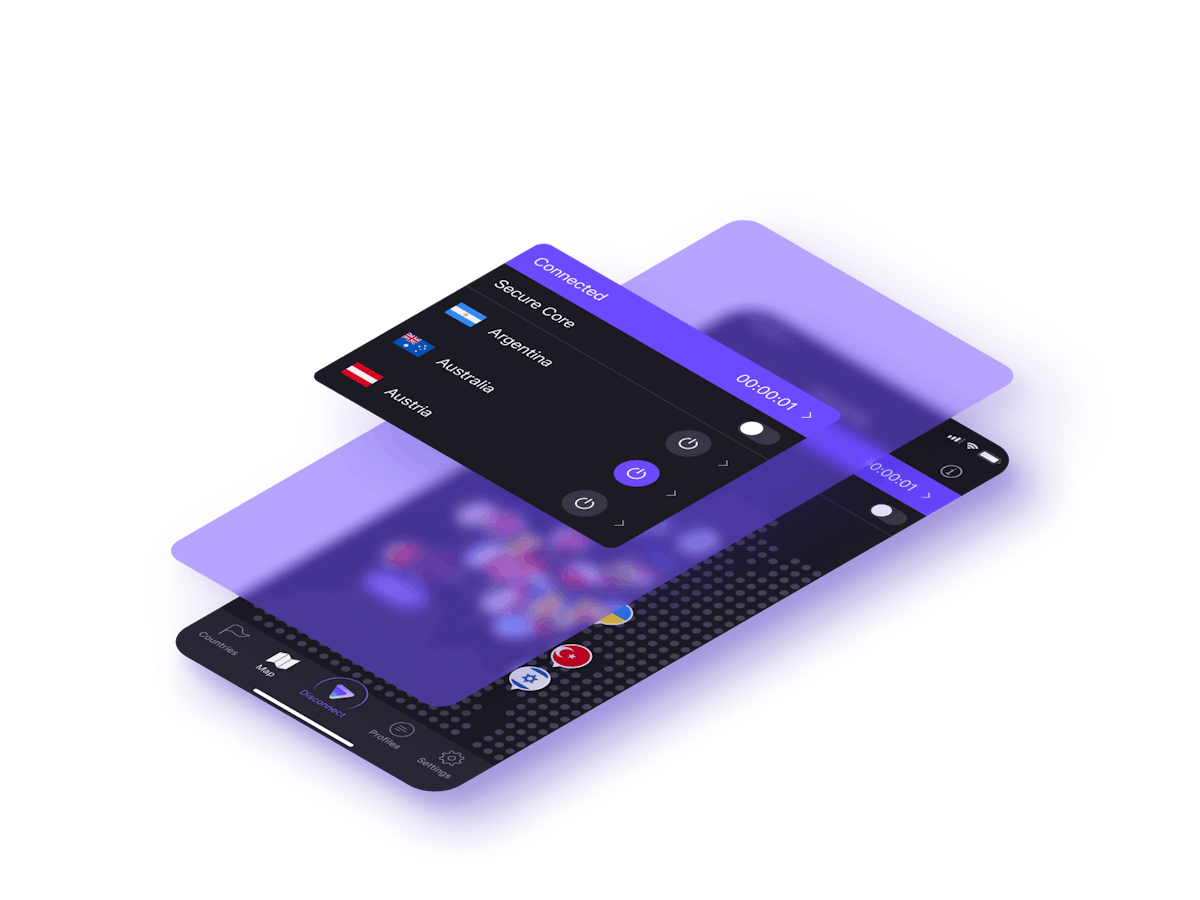 Secure Core VPN
Our Secure Core VPN feature enables you to route your online traffic through VPN servers located in privacy-focused countries: Switzerland, Iceland, and Sweden. This makes it hard to track down your real IP address.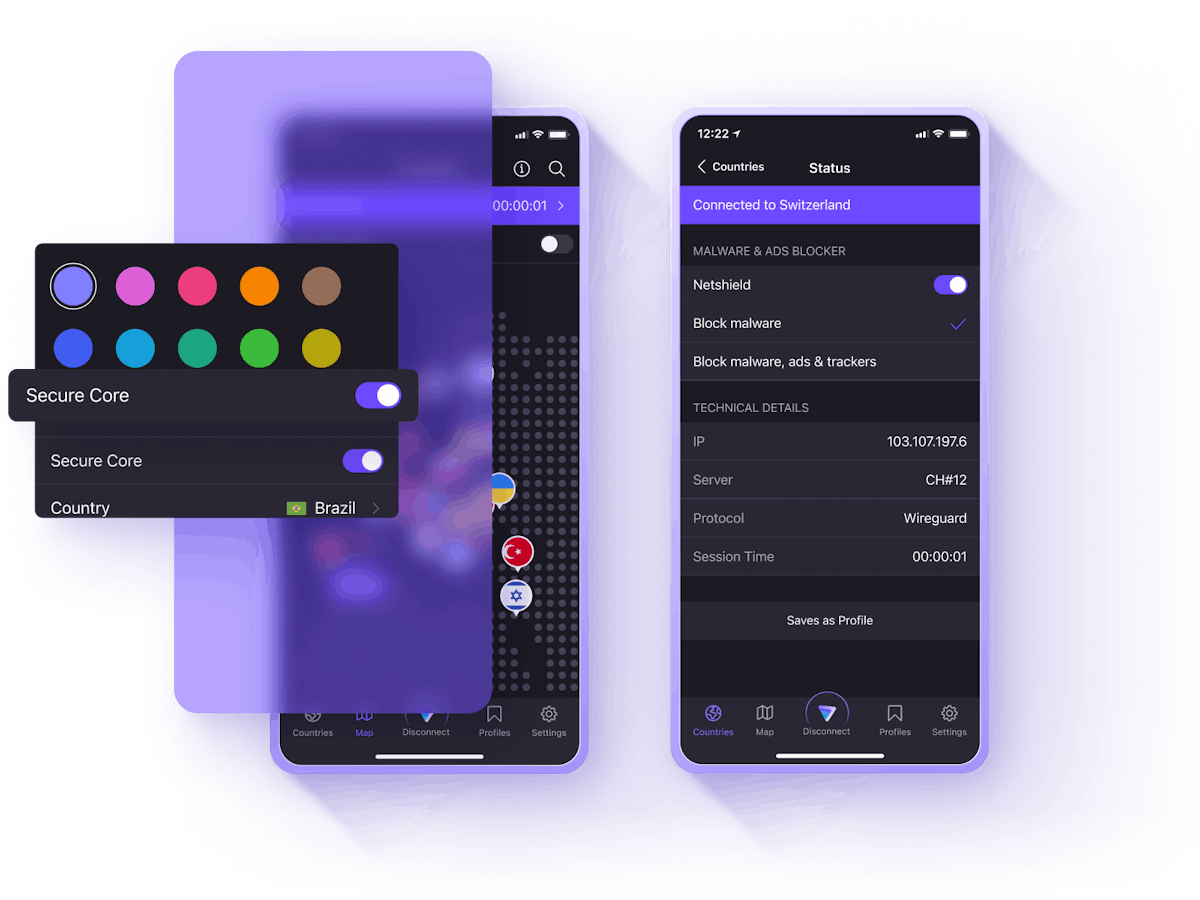 The safe and transparent VPN
Trusted
Proton VPN is used by journalists, activists, and millions of people around the world to bypass censorship and protect the work they do.
Open source
All Proton apps, including Proton VPN, are open source. Our code is open to the public, and anyone can verify that our apps perform as advertised.
Audited by independent experts
To ensure that we are as transparent as possible, we hire independent security firms to conduct audits on our apps. You can find these reports on our website.
Kill switch
Our kill switch automatically terminates all connections to your device if it detects your connection to our VPN server has been interrupted.
Tor over VPN
With Proton VPN, you can connect to the Tor anonymity network and access onion sites, giving you an additional layer of security.
Global server network
Proton VPN has over 3,000 servers in over 65 countries and you can connect up to 10 devices.
Worldwide streaming
Watch your favorite geoblocked shows on popular streaming sites, such as Netflix and Amazon Prime Video, no matter where you are in the world.
Easy to use
Our apps are designed to be privacy-focused and simple to use. Our Quick Connect button connects you to the fastest server with a single click.
veeg naar rechts of links om alle waarden te ontdekken
Get a secure VPN
DNS and IPv6 leak prevention
Full-disk encryption of all servers
No tracking and no logs
Always-on VPN
Secure Core VPN